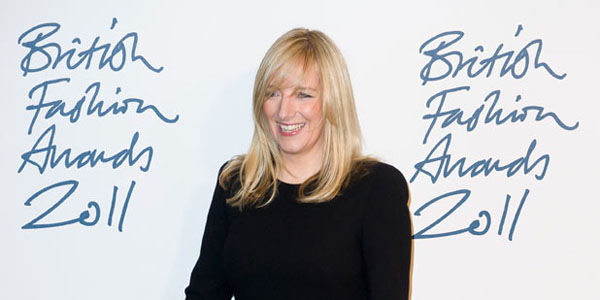 Sarah Burton at the British Fashion Awards in 2011, where she was named Designer of the Year. Photo Courtesy of Grazia.
Our 2012 Guest of Honor Sarah Burton, creative director of Alexander McQueen, was awarded an Order of the British Empire (OBE) by Queen Elizabeth II. The Royal Victorian Order is bestowed upon people who have served the Queen or the monarchy in a personal way – a nod to the wedding dress that Burton designed for Kate Middleton.
Burton spoke of the Royal Wedding experience fondly at the School of Fashion Symposium, and has described it as "the experience of a lifetime." The dress – which was amazingly kept secret until the morning of the ceremony – catapulted Burton into the forefront of the British fashion industry, and cemented her place in fashion history. Middleton has worn McQueen on several other occasions as well, most recently at the Queen's Jubilee. 
Congratulations Sarah – the honor is much deserved!