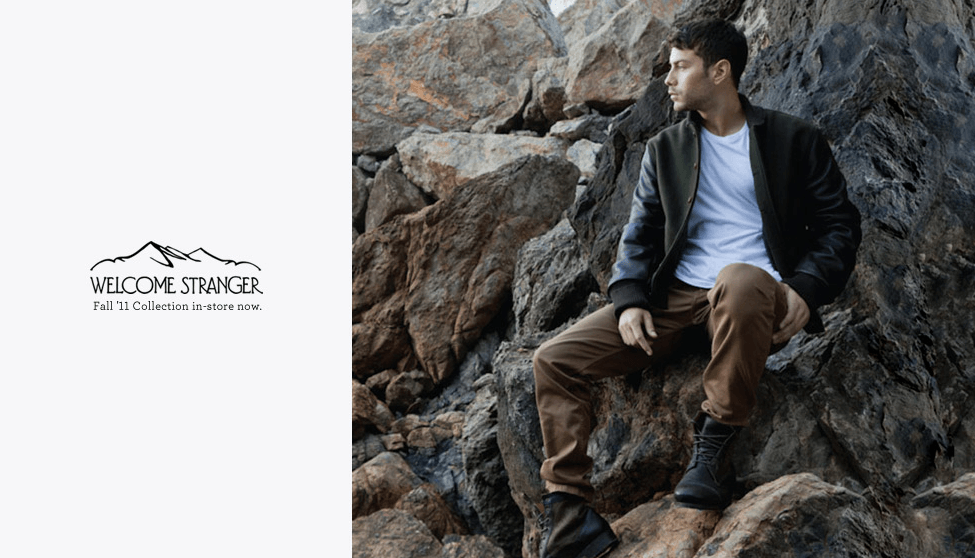 Welcome Stranger is a San Francisco based fashion brand that focuses on classic menswear. They are a growing fast – with their most reason collection expanding to over 40 styles. One of our very own alumna, Fayrouz Abi Assi, got her start at Welcome Stranger as an intern last year and now works with the company full time!
Welcome Stranger is a quick paced, friendly environment, looking for energetic and eager interns to assist in the design and production departments. This is a great opportunity for students or graduates who love men's wear and are eager to pursue their career in the fashion industry.
Interns will be involved in many aspects of the fashion and retail business of this successful, rapidly expanding label. As a growing company, they are always looking for individuals that aspire to develop professionally within the organization in the future.
Internship Description: ‐ Source manufacturers and vendors for fabrics and notions ‐ Issue purchase orders for raw materials, monitor and inspect deliveries ‐ Create Bill of Materials and estimate costs ‐ Create spec sheets with Illustrator flat sketches ‐ Prepare and check production patterns and nested sets ‐ Oversee cutting and sewing contractors ‐ Receive inventory and prep shipments to customers ‐ Maintain and update fabric Library ‐ Cut and sew sample garments
Follow the jump for the rest of the info!
Qualifications: ‐ Must have at least 2 years applicable studies ‐ Knowledge in patternmaking ‐ Knowledge in Adobe Illustrator ‐ Ability to handle multiple tasks efficiently ‐ Must be self driven and have the motivation to excel within the industry
Compensation: Unpaid Internship
Duration: 6 months
Time commitment: 15‐20 hours per week
Location: Main Offices at Rand & Statler ‐ 425 Hayes St., San Francisco, CA 94102
Please send Resumes to Fay – fay@welcomestranger.com