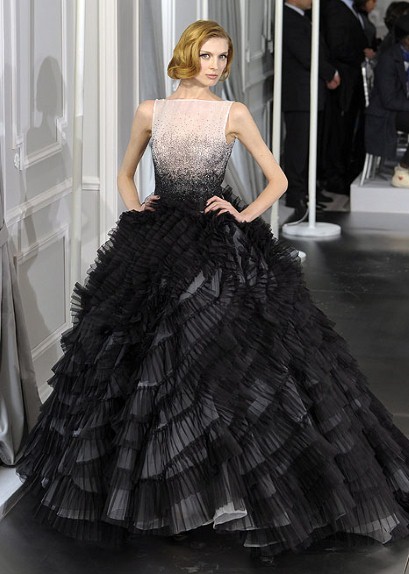 Today's Monday Morning Photos features some of the standout looks from the Dior Spring '12 Haute Couture Collection. Since John Galliano's departure last spring, there has been a flurry of speculation as to who would replace the talented designer. For the past two seasons, Bill Gaytten, Galliano's right hand man, has been at the helm, but many felt he lacked the vision and confidence to carry the iconic brand – but this collection may prove otherwise. He turned out stunning gowns and cocktail dresses, and wearable day suits referencing the signature Dior look. "It's meant to be x-ray Dior," Gaytten explained. "All of the structure of iconic Dior… but all of it see-through." Does this mean that the speculation as to who will fill Galliano's shoes is over? We'll have to wait and see!
What are your thoughts on the collection? Tell us in the comments below!
Follow the jump to see more!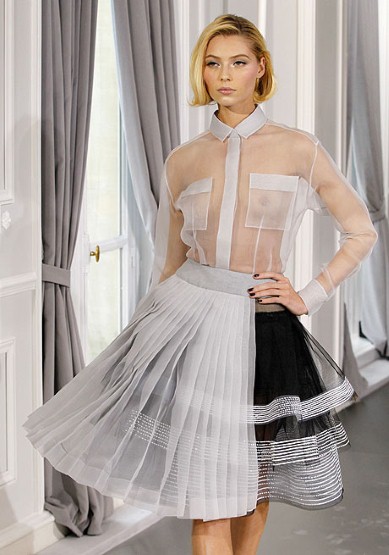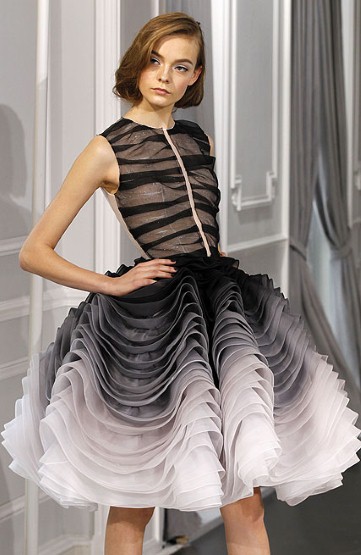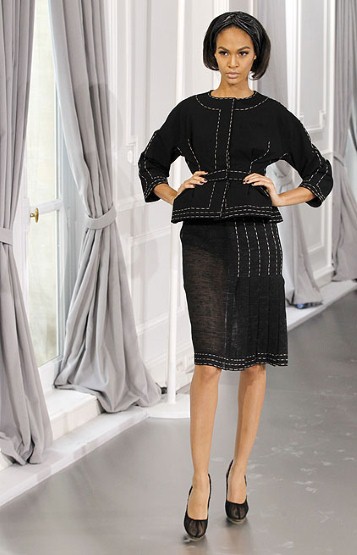 Photos Courtesy of AFP.
[Source: Telegraph]