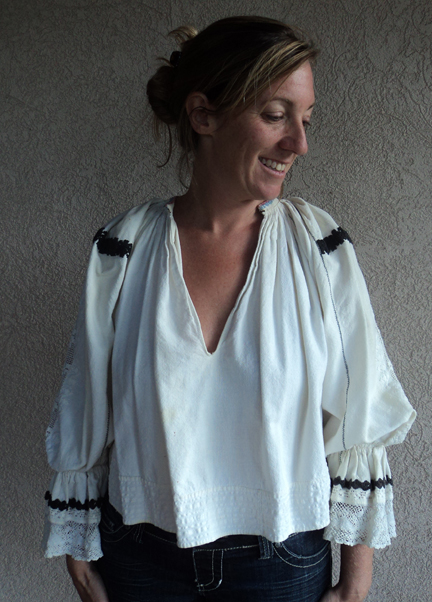 Name: Jennifer Ballou
Where do you live? I live in a small town in southwest Colorado called Durango.
Area of Study: I am currently finishing my MFA in Fashion Design
Day Job/Occupation:
I work as a freelance designer and illustrator and am a full-time student.
What Qualities Do You Most Value in Others?
Honesty, loyalty, kindheartedness – someone who is motivated, inspirational, and can make me laugh!
Name three of your favorite designers, journalists, blogs, etc.
There are so many that I love! Blogs I read are Dash in Fashion becuase I love kid's fashion, Design for Mankind by Erin Loechner, and Paper Fashion by Elyse Rodgers, who is an amazing fashion illustrator. Designers I admire are Anna Sui, Linda Loudermilk, Alexander McQueen, and many more…
List a guilty pleasure:
I am obsessed with Whole Foods!

What is your present state of mind?
Perserverance and dedication.
What is your dream job?
To be able to bring my line and vision to life!
What is the most important thing that people should know about you?
When I want something, I don't give up until I get it!
Follow the jump to read more!
When was the first time you recognized your interest in fashion?
Of course most girls love shopping and fashion, but it really hit me after having my first daughter and I got the chance to dress her up like a doll all the time!
Where have you found inspiration lately?
Through nature, culture, travel, and coffee shops.
What is your most valued possession?
My girls and my new puppy.
What music do you like to listen to?
It depends on my mood.
If you had an opportunity to travel back in time, who would you meet and why?
Georgia O'Keeffe because I love her intense connection between women, nature and spirituality in her art.
For more On Online, click here.