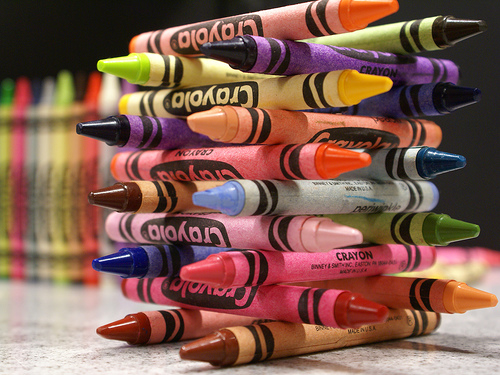 Welcome back, Fashion Department students!
Fashion School Daily is your one-stop-shop for everything you need to know about the School of Fashion, the happenings of San Francisco, and what's new and exciting in the worlds of fashion, art, music, and beyond!
What we are most excited about this semester is YOU – as in, we want YOU to write for Fashion School Daily!
Think of it as your platform to hone your skills, reflect the exciting world of fashion, pop culture, street styles and subcultures in San Francisco, New York, Paris – anywhere that inspires you!
This is a place where you can get exposure for your work and share your enthusiasm with fellow students and blogosphere fans alike.
Is there a student designer or an outside talent whose work you want to showcase?
Are you dying to cover the Treasure Island Music Fest or Coachella?
Want to share what's going on at the latest Mission coffeehouse or up-and-coming restaurant, bar or taco stand?
Is there a hip hangout just begging to be covered?
FSD needs you and your real-life experiences navigating the streets of San Francisco and the world. Please send any and all pitches to fashionschooldaily@gmail.com. Or, if you just want to send us your stories – and pictures – for consideration, that's cool, too.
Just as the spring and fall fashion shows are the forum to showcase the talented student designers at the Academy, FSD is the go-to place for the talented fashion writers of the future, where the next generation can practice their craft as they get ready to follow in the footsteps of Cathy Horyn, Suzy Menkes and the new crop of bloggers who know how to write with wit, insight and style.
Write early, write often. With your help, we know we can continue to keep things fashion forward and fun!
Looking forward to your submissions and good luck in the Fall Semester!!
You can also stay in touch on Facebook and follow us on Twitter @aaufashion.