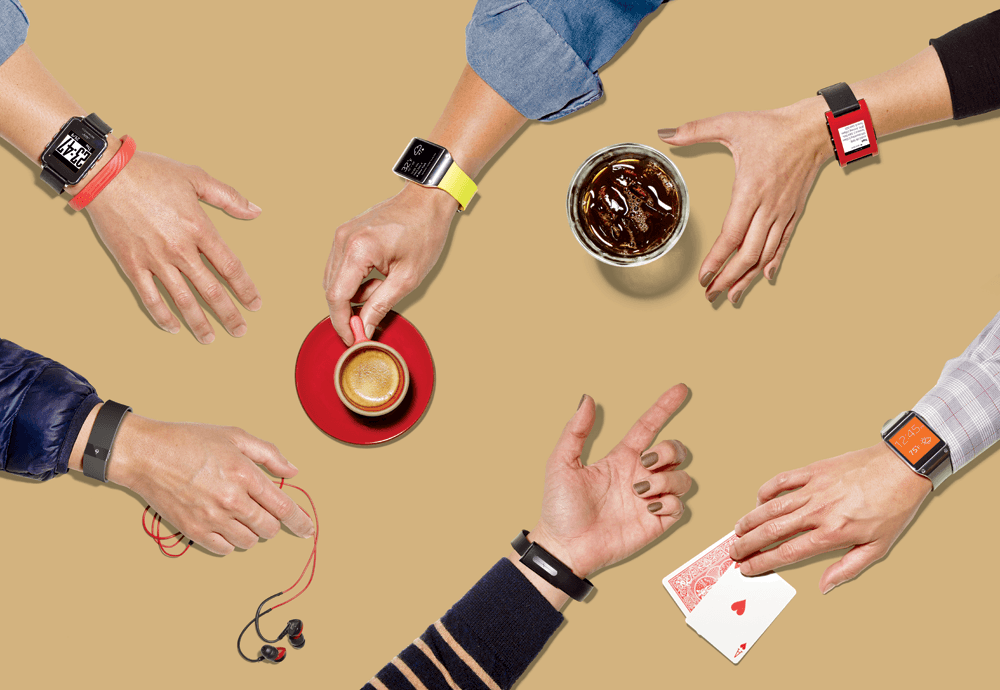 Wearable World connects businesses, innovators, and investors in order to push the boundaries of wearable technology. They provide a collaborative and creative platform to combine the technological world with art, fashion, and human necessity. Wearable World provides news content, incubator and accelerator programs, and events. It is through these outlets that Wearable World allows innovators to change the course of wearable technology.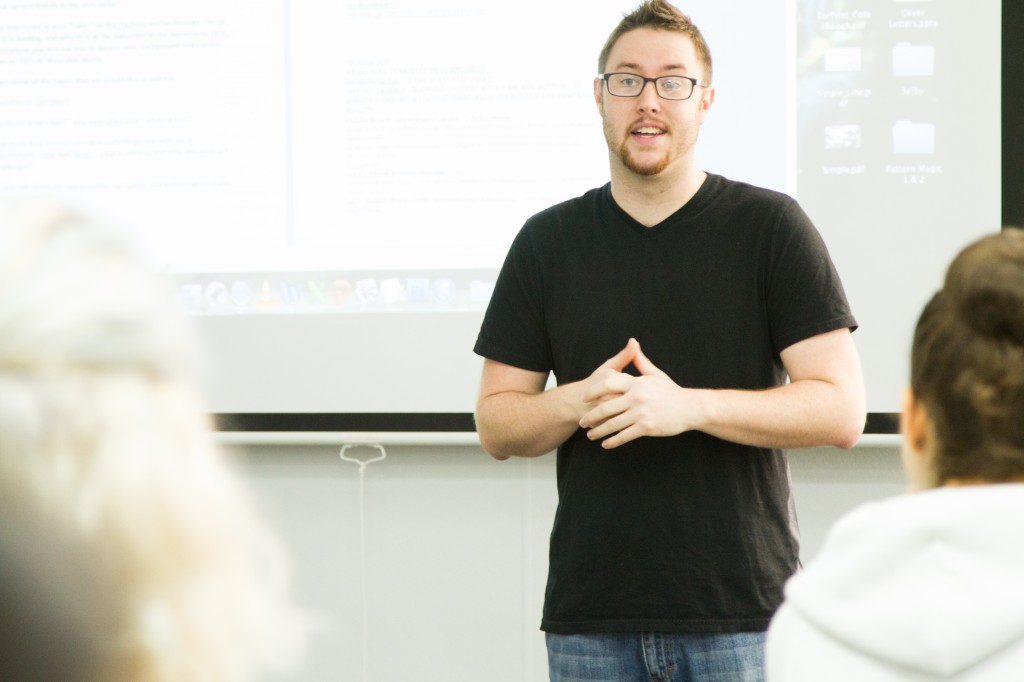 On Friday, April 25, Kyle Ellicott, CTO/COO of Wearable World, visited the Academy of Art University School of Fashion to discuss the industry of wearable technology and why the marriage of fashion and technology is so important now and in the future. "Find your dream, then find the path to it," Ellicott said, "keep pushing until you get there." His determination and passion for his work was evident throughout his presentation–and it has definitely paid off. Wearable World's mission to integrate technology with our daily lives is something that relates to the fashion realm as well. Just as fashion designers create samples, tech developers create prototypes. "The industry of wearable technology has unlimited opportunities and we need more fashion forward thinkers like you all," Ellicott said to the students.
Kyle Ellicott invites YOU to join Wearable World for their Wearable Wednesday SF Event: Wearable Technology for Social Good! Make sure to register below–this event is not to be missed!
Click HERE to register.
ABOUT: Meet the most innovative wearable tech entrepreneurs in your community, demo products, share ideas and discuss trends in both local and global markets.Wearable Wednesday events are an open community forum focused on the blending of technology, art and humanity in the Wearable Technology and Internet of Things ecosystem.
WHEN: Wednesday, May 7, 2014 from 6:30 PM to 9:00 PM
WHERE: Wearable World Inc.- 600 Harrison Street, 4th Floor, San Francisco, CA 94107
DISCOUNT CODE (for all AAU students):  25% code: WW_academy
Visit  http://www.wearableworld.co/ for more information!
Written by Sarah Lemp