Each year Academy of Art University is fortunate enough to have esteemed guests of honor join us for our annual Graduation Fashion Show and Awards Ceremony. This year we will be joined by fashion royalty, three generations of the Missonis—Rosita, Angela and Margherita. Angela Missoni and Margherita Maccapani Missoni will be awarded Honorary Doctorate degrees; Rosita Missoni received an Honorary Doctorate degree when she visited the Academy of Art University as a guest of honor in 1999.
Over the next week, as we ramp up for the Fashion Show and Fashion Symposium (more info on both at the bottom of this post), we will be introducing all three generations of the Missoni women. Check back for profile pieces on both Angela and her daughter Margherita Maccapani Missoni.
Rosita Missoni is a "proprietor of one of the most widely recognized couture brands of this and the 20th century." (dwr) Rosita and her husband Ottavio Missoni were at the helm of Missoni S.p.A for 50 years, together creating a unique, inimitable style that's admired all over the world. In 1997, she handed the reigns over to her sons Vittorio and Luca and, for fashion, to her daughter Angela; she has since devoted herself exclusively to the MissoniHome collections.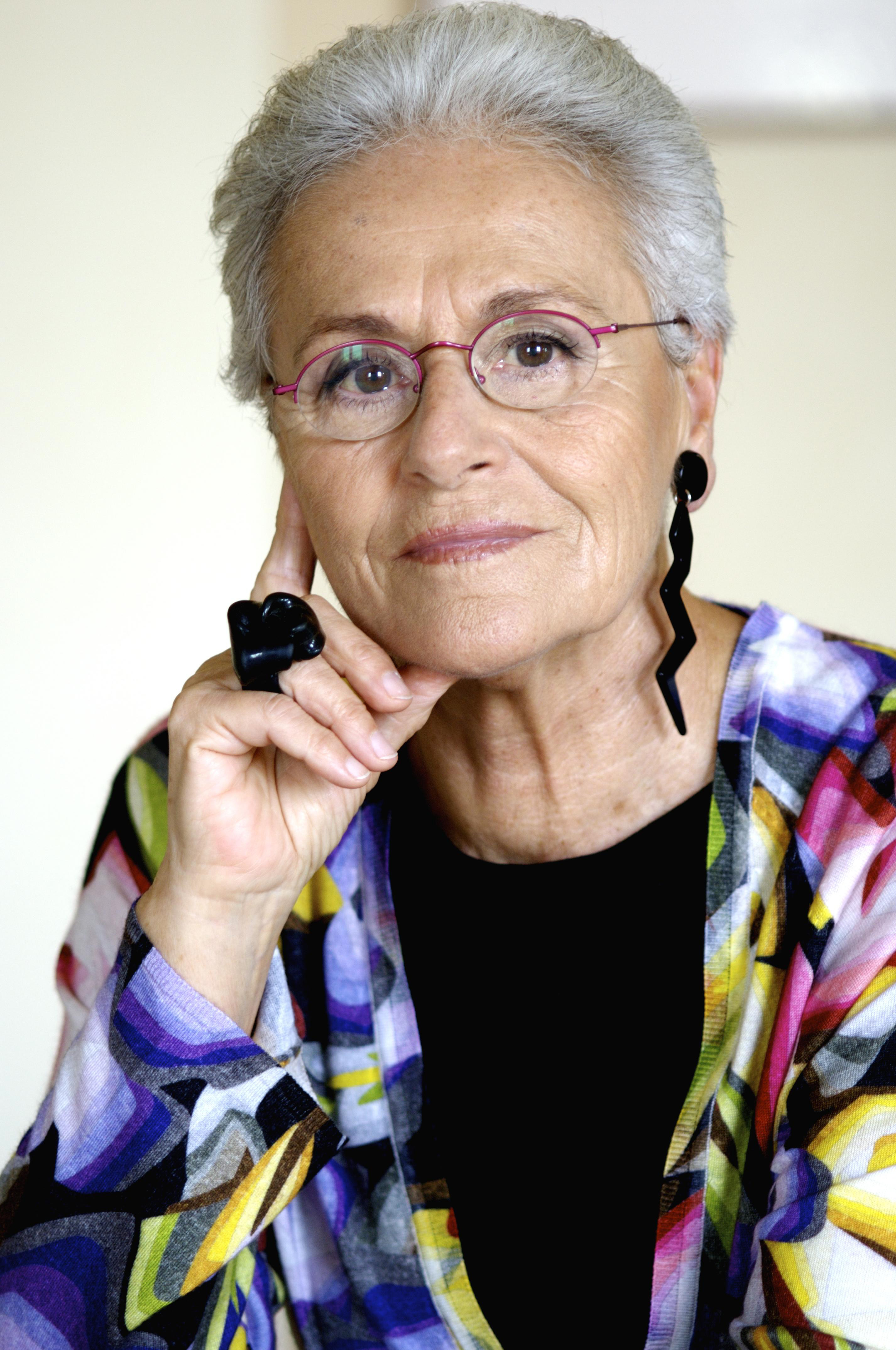 When people speak about Missoni, it comes naturally to say "the Missonis," since the story of the brand is the story of a couple: of Ottavio, a Dalmatian athletics champion with a background in sportswear, and Rosita, with her family's apparel and household linen business.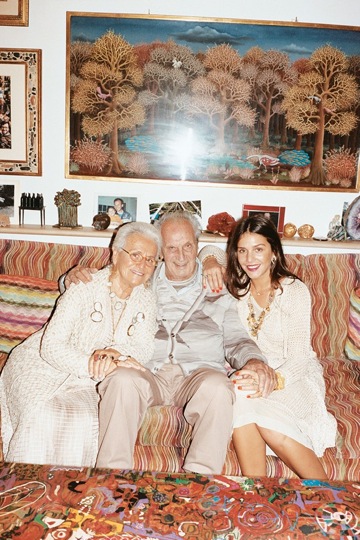 Ottavio passed away just last year, while the family is still mourning such a prominent spirit, they have positive things to say about Rosita in this new period of her life. "Thank God, she has always been a very independent woman," said her granddaughter Margherita, "she's always shared her life with him, but also had her own thing going on. She loves to travel, visit flea markets and her friends in Paris or London, or my cousins in New York. She is a force for life." (Vogue, 2013)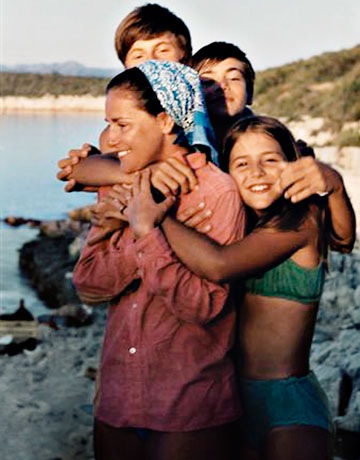 Combining their experiences led to the birth of a company that took one of the finest examples of Italian products around the world – a style that's absolutely unmistakable for its mélange of colors, stitches, and combinations of iridescent hues that had never been seen before.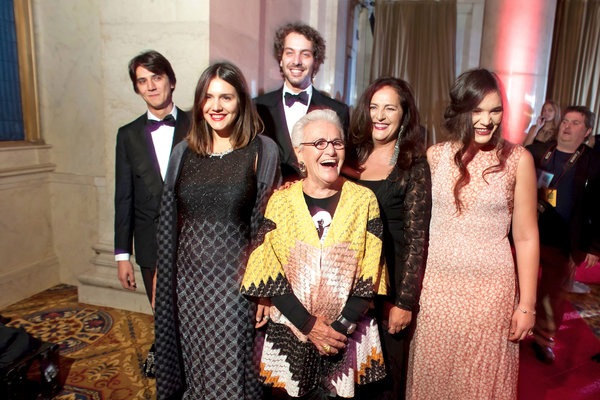 Fashion Symposium
Wednesday, May 7, 2014, from 10:00-11:30 AM
Morgan Auditorium, 491 Post Street, San Francisco
All welcome! Join the discussion with three generations of the Missoni Family – Rosita, Angela and Margherita – with Suzy Menkes, International Vogue Editor of Condé Nast and Gladys Perint Palmer.
Graduation Fashion Show and Awards Ceremony
Thursday, May 8, 2014, at 3:00 PM
2225 Jerrold Avenue, San Francisco
**Parking will be available at AT&T Park in Lot C, which is located at 1144 3rd Street, San Francisco, CA 94107 (between Mission Bay Blvd. North & Mission Rock). Shuttles will board every five minutes on 3rd and China Basin Street**
All welcome! We are excited and proud to present the 2014 Graduation Fashion Show, which will feature the collections of students from the School of Fashion. Three generations of the Missoni Family – Rosita, Angela, and Margherita – will be in attendance, with Angela and Margherita receiving honorary doctorate degrees for their invaluable contributions to the world of fashion.
Written by Ashley Castanos