This post is part of our week of Missoni Women features. To read more about Missoni matriarch Rosita Missoni check out Monday's post, and stay tuned for a feature on Margherita Maccapani Missoni which will be posted later this week!
The Academy of Art University is pleased to announce Angela Missoni and her daughter Margherita Maccapani Missoni will be awarded Honorary Doctorate degrees when they visit The School of Fashion on May 7th; this will be the first time the Academy of Art University has granted Honorary Doctorate degrees to three generations of a family. Rosita Missoni received an Honorary Doctorate degree when she visited the Academy of Art University as a guest of honor in 1999.
Angela Missoni, along with her brother Luca Missoni, is the co-owner of Missoni S.p.A. In addition to her role as creative director of the women's collection, she assumes sole responsibility for the company's style, including the men's collection and licenses. At the age of eighteen, Angela began assisting her mother, Rosita Missoni, in the conception and creation of the women's collections. In addition, she worked on image development for some of the key licenses, including main line accessories and childrenswear.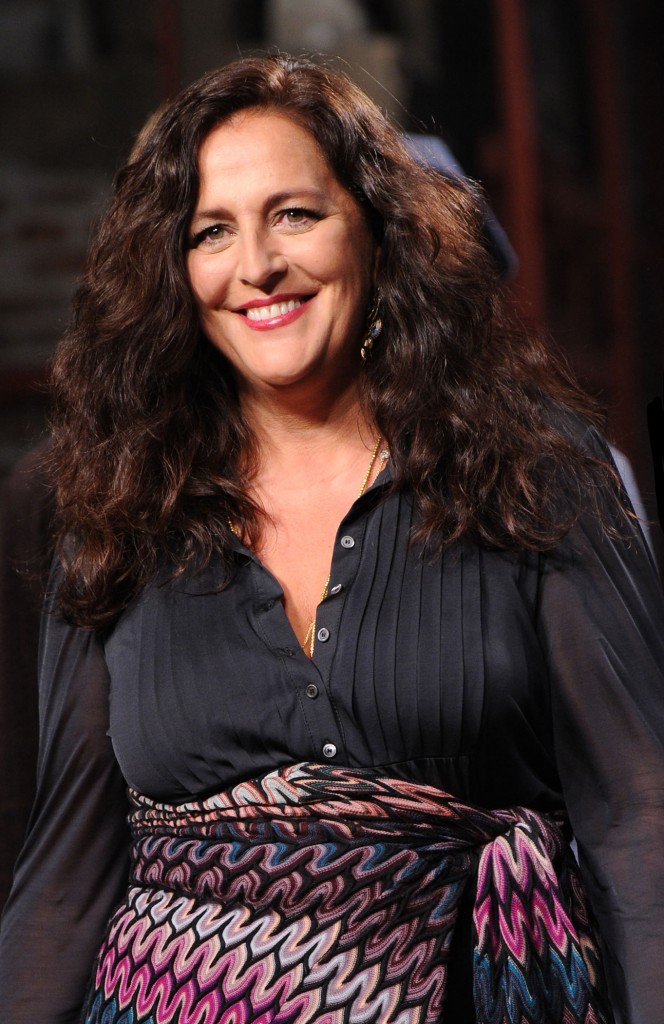 In the early 80's Angela took an extended break from the business to start a family, "She spent her early-mom years raising organic chickens, starting a kindergarten, and living a tranquil life in the family's sprawling country compound" (Harpers Bazaar, 2011). Angela's focus on her family is indicative of the Missoni approach to business: Missoni is a name synonymous with family business, and for good reason. Angela has three children, Margherita, Francesco, and Teresa. Margherita is the Accessories Director for Missoni, and her mother feels confident in her talents, "Whenever Margherita feels ready I'd let her take over…Who knows what the future will bring? Maybe Theresa will run things or perhaps my nephew or my son" Angela said in an interview with Vogue.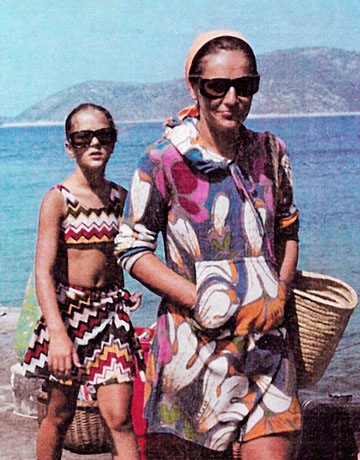 Angela returned to the company in 1997 and began designing a collection under her own name and working with Rosita to devote serious attention to the main line. This set in motion a progressive restyling of the Missoni fashion vision for women. "Her runway debut in 1997 jump-started the label and was the start of a 14-year run of enormous professional success," said J.J. Martin in Harpers Bazaar. Angela has infused the family brand with new energy, renewing the store concept and giving the ad campaigns a contemporary slant. She currently lives in Milan with her partner of twenty years, Bruno Ragazzi, who runs Versace's homewares business.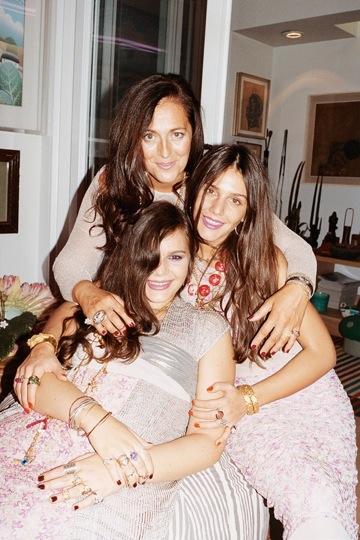 Fashion Symposium
Wednesday, May 7, 2014, from 10:00-11:30 AM
Morgan Auditorium, 491 Post Street, San Francisco
All welcome! Join the discussion with three generations of the Missoni Family – Rosita, Angela and Margherita – with Suzy Menkes, International Vogue Editor of Condé Nast and Gladys Perint Palmer.
Graduation Fashion Show and Awards Ceremony
Thursday, May 8, 2014, at 3:00 PM
2225 Jerrold Avenue, San Francisco
**Parking will be available at AT&T Park in Lot C, which is located at 1144 3rd Street, San Francisco, CA 94107 (between Mission Bay Blvd. North & Mission Rock). Shuttles will board every five minutes on 3rd and China Basin Street**
All welcome! We are excited and proud to present the 2014 Graduation Fashion Show, which will feature the collections of students from the School of Fashion. Three generations of the Missoni Family – Rosita, Angela, and Margherita – will be in attendance, with Angela and Margherita receiving honorary doctorate degrees for their invaluable contributions to the world of fashion.
Written by Ashley Castanos