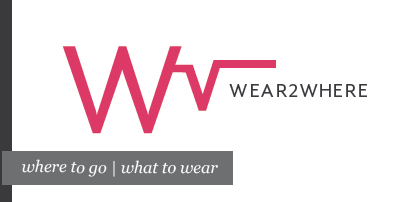 Need something to do this summer? Need a job? The travel and fashion website, Wear2Where.com is still on the hunt for interns!
In the internship you would be assisting with media and marketing. Here's the full description:
This is an opportunity to gain valuable experience working with 2 dynamic women on a research based website combining travel and fashion. We write about where to go & what to wear internationally as well as locally. We write from the perspective of best friends, married and single, & provide a lot of unique travel & fashion tips. Equally as important to our website is the element of humor and entertainment value.
Duties will include:
– Ability to market website through social media Facebook, Twitter, LinkedIn, Frommer & Fodor etc.
– IT Skills Sets required – Data Entry needed for development of database
– Photo & Video Editing Needed for Travel & Fashion
– Advertising /Marketing Experience to help develop marketing strategies
– Creative Writing Skills – be able to communicate with companies we have acknowledged. Need to develop those partnerships as potential advertisers
Should be self -directed, very social media savvy, responsible, & passionate about travel & fashion. Must own your own laptop.
If chosen for an interview make sure you bring the following:
– Resume & Samples of your Writing
– Examples of Media, Marketing or Advertising concepts you have developed
If you are interested contact Sandy at sandymandel@me.com — and let them know you are from the Academy of Art University. Contact Sandy ASAP! They are looking for people to come in and hit the ground running!