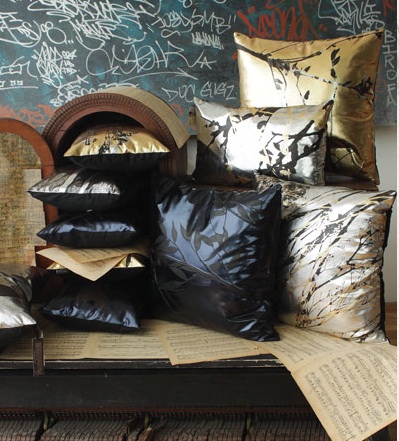 Aviva Stanoff graduated from the Academy of Art Textile Design program in 1999, moved to New York City, and launched her own design studio, Aviva Stanoff Designs, in 2003. Her work is primarily for interiors and has been featured in publications such as New York Magazine and interior design website One Kings Lane. Recently, 16 pieces from her collection were accepted to be exhibited at the Brooklyn Museum. We had the chance to catch up with her to see what's new.
You started your company focused on home textiles but you've now expanded to non-textile items, such as glassware and framed prints. How and why did you add these items?
Well, to be honest with you, the glassware was launched because I was doing a show and wanted to show some really beautiful botanical elements and there wasn't anything harmonious with my collection. So I just designed them and made them and people placed orders for them.
And you've even done cashmere wrap, correct?
Yes — I spent a year developing a sheer cashmere weave. I wanted it to be lightweight — almost gauzy. In fact, I think they're at the Academy of Art University Atelier. I'm actually adding a line of cashmere for babies by the end of the year.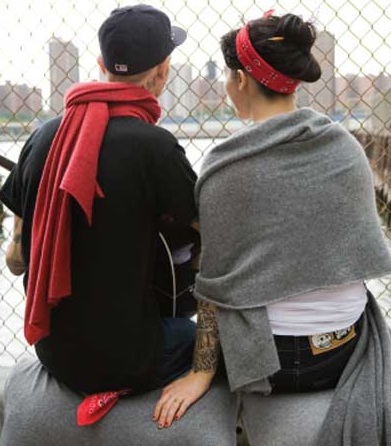 Right now, you are selling your products through retail partners. What do you look for in your retail outlets?
Usually I see if our price points are the same. You won't be able to sell a $300 pillow at a store that sells $1000 couches. Our look is a bit bohemian and luxury and, if buyers come to my booth, they understand if it will fit in their showroom. It pretty much starts off on the right foot.
Follow the jump to read more.
Is there anything that you avoid?
You want to make sure your retailers aren't too close together. I don't want my line to be carried on the same street twice – that wouldn't be good for my customers.
Have you thought about opening your own store?
I've been approached by investors who want to launch a store, but I'm still growing the brand and I want a solid foundation before opening my own stores — if I do that. I also don't want to compete with my retailers. We are sold in about 150 stores internationally and I think they do a really good job. Would I be able to do a better job? Maybe it's in my ten year plan, but not in my two year plan.
Since you've graduated, you've not only worked for some great companies, but you've also launched and expanded your own company.  What's next for you?
We have a lot going on. I'm trying to add a tabletop line as well as the baby line. A big part of our business is for contract and hospitality and we just completed a 9,000 unit project for the Cosmopolitan Hotel in Las Vegas. We are also working on some private label projects.I have a two year old and five month old and, once they start sleeping through the night, I can think about adding some new projects.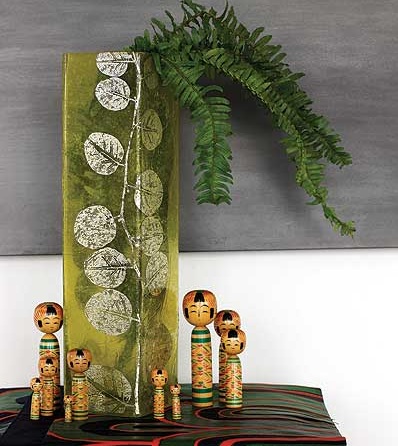 What is inspiring you right now?
So many things! Right now, I'm on my way to Jaipur, Delhi, and Istanbul and I'm hoping to be inspired there. I'm also interested in minerals and stones and semi-precious jewels. I've always loved artisanal handiwork and, of course, surface design which is what I studied. Who knows where the wind will blow? I'm inspired by everything!
What was something that you learned at the Academy of Art University that has helped you in your career?
I always answer this question the same way: go out into the world knowing exactly who you are and what message you want to convey to the world. Stay true to yourself and this will ensure that you stay relevant. Stay true to your own aesthetic, and celebrate what you believe in your own way every season. Listen to that little bit of fire in your belly that tells you to go explore and be inspired. I brought that with me to the Academy, but the Academy pulled it out of me more and then it was solidified out in the real world. Every designer has that within them, and what sets them apart is whether or not they have the ability, confidence, or fearlessness to listen to it or to go with what everyone else is doing.
Any other advice for aspiring textile designers?
Go out there and be fearless. Don't care what anybody says. It's a commitment not to be taken lightly, but it's a commitment.
Written by: Yasha Stelzner