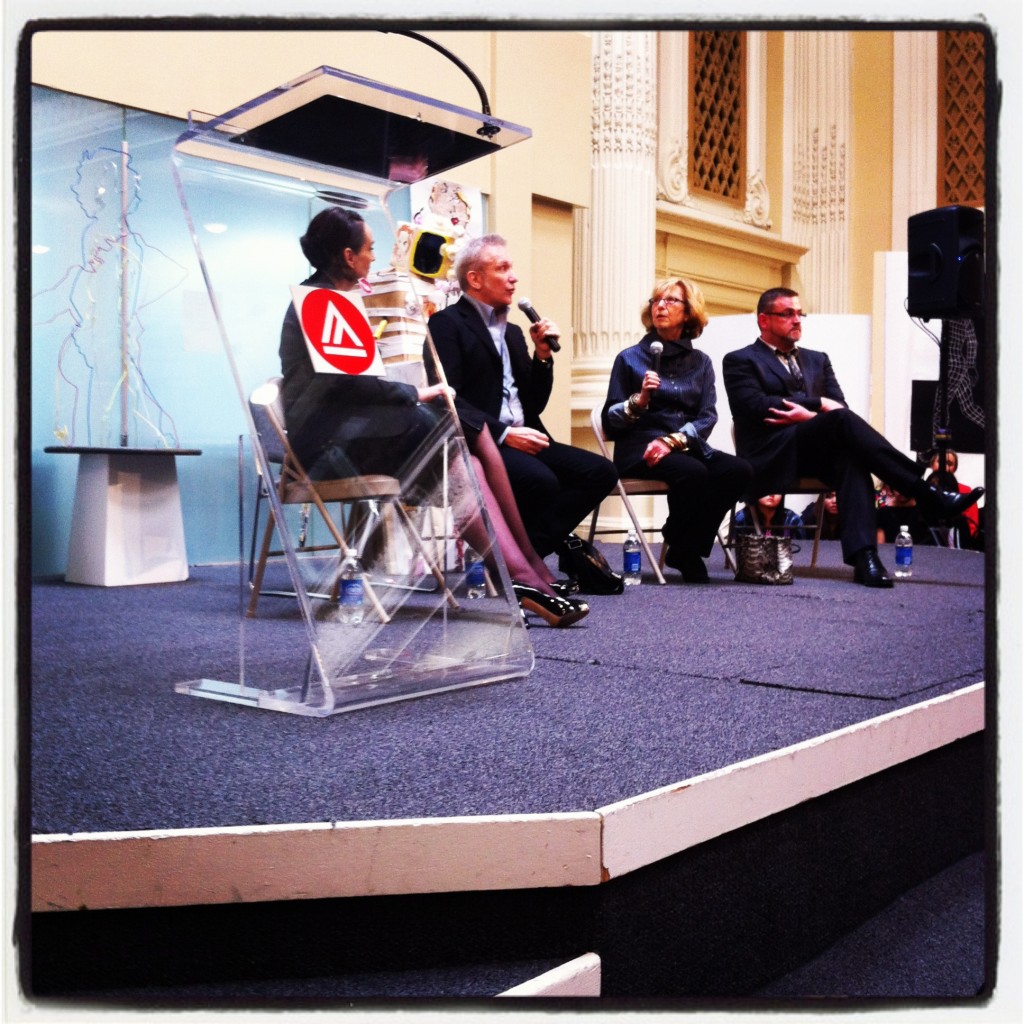 Photo taken with Instagram.
In case you missed this momentous occasion – or you just want to watch the excitement again – we've got a video! Peep Jean Paul Gaultier as he enters the School of Fashion and is greeted by hundreds of adoring students and faculty, and as he talks to School of Fashion Executive Director Gladys Perint Palmer about creativity in the fashion industry. And be sure to head over to the De Young Museum to catch his exhibit, The Fashion World of Jean Paul Gaultier: From the Sidewalk to the Catwalk, it is a fantastic experience!
Follow the jump to watch the video!