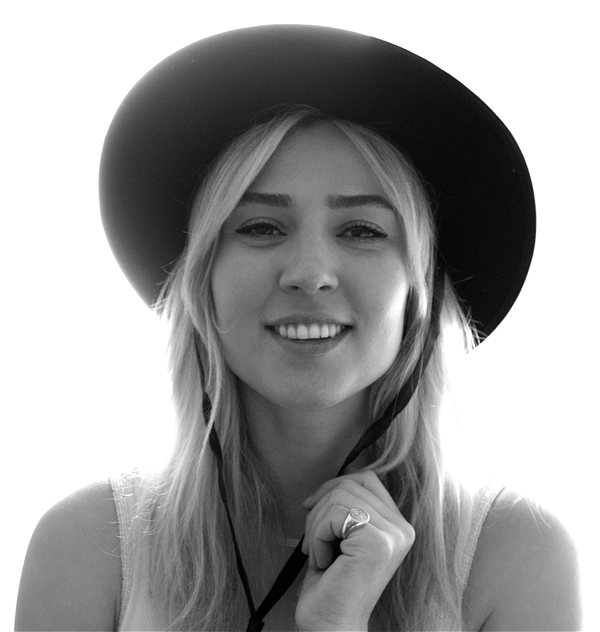 In today's Student Spotlight, we chatted with BFA Fashion Merchandising student Olivia Muniak. Olivia has an awesome internship and a budding styling portfolio with some amazing projects. She'll be graduating this semester, and while we'll be sad to see her go, we can't wait to see what she does next!
You've been interning with StippleIt, how did you land the internship?
I was offered the internship in August. I had moved away from San Francisco for a year and came back up to empty my storage unit, and on my last night I had dinner with two girlfriends that I had known while living here and had both attended the Academy of Art University. I said I was looking for an internship in LA and she said she needed an intern jokingly and then by the next morning she called me to have coffee and explain a little more about the position. I accepted the internship and cancelled my movers!
Can you tell us a little bit about the company and your responsibilities?
I execute tasks relating to product crediting and e-commerce by enabling web images with that information using the technology we developed. Day-to-day, I go over information sent to us by PR firms (usually celebrities wearing their product) and with that info I go onto sites that have enabled our technology and I create tags (much like a Facebook tag) – but our tags act as a quick link to an e-commerce site selling those specific products. I also work with style.com and their runway trend forecasts. They create look books of trends and I scour the Internet to find where those designer items are sold and input that information onto the style.com trend look book.
What have you learned from the internship?
What I have gained is a greater knowledge of e-commerce business and the ever-changing nature of start-ups (I've seen the company grow so much in eight months). I also worked for them as a rep in the August Project Convention where I was able to have a completely hands on experience with brands and communicating about our product so that was a great experience for me in learning how to effectively communicate with clients.
Follow the jump to read more!
You have also been working on styling projects, can you tell us about some of them?
I have been working on a few different styling jobs here in the city. My most recent clients have been Benefit Cosmetics, The Jewelry Book, and Medilita (a medical uniform company).
The Benefit shoots were for two different clients within the company. First, I worked with photographer Christopher Kern and hair & makeup artist Alex LaMarsh to create a campaign that highlighted specific products to create certain looks. The super fun part about that project is that we partnered with a movie studio for an upcoming film release! (unfortunately that's all I can say). The second project I styled was a shoot that Benefit contracted the Popular Workshop to film and direct a parody about eyebrows. They took on this venture so they could promote their 800 brow bars globally as well as promote their new book Raising Eyebrows.
The project with The Jewelry Book was to create an advertorial card to be distributed at a jewelry trade show in Las Vegas. I also have another job with them coming up at the end of this month! It will be an ongoing relationship with them because the owner of the company produces a monthly trade magazine. I worked with photographer Mark Rutherford on this.
Did you always want to be a stylist?
I realized I wanted to be a stylist after I was shooting frequently and I just had this amazing feeling every time I was on set. It never mattered if I ate, or how many hours I was on set – I just love styling in any capacity. I find it so thrilling to be on set. I have toyed around with the idea of being a full time stylist, but I need to be doing lots of different things at once.
Right now I think I would like to create a jewelry line, I'd like to one day also design my own clothing line. And of course I am super passionate about my internship. I think they provide a revolutionary product that can change so much of the way people interact on the Internet. I'd like to be a bigger part of the Stipple team.
You're graduating this semester, what are your post graduation plans?
After graduation…first I'd like to take a deep breath, and go to a yoga class haha. But in reference to my career, I really want to continue to do as many things as possible. I'd love to stay with Stipple and hopefully they will bring me onto their team. And I definitely want to keep working freelance as a stylist because it is my passion – it makes me feel whole.
In the midst of all that I really want to have some hands on work, so creating a jewelry line is my next creative venture. I also am planning a trip to South America for three weeks in the fall, I just want to take some time and live very simply and travel a bit.
Do you have a fashion philosophy that describes your style?
Describing my style is such a difficult question because I love to be a different person everyday. I love fashion because of what it can do to a person's mood. You get to create so many characters every time you get dressed!
But, I think if I were to try and describe my style I am a classicist infused with rock and roll. I love nothing more than a white t-shirt, jeans, and motorcycle jacket with killer heels. But then the next day I will be wearing palazzo pants with a head turban. I could never just have one style.
Peep some of Olivia's styling work below!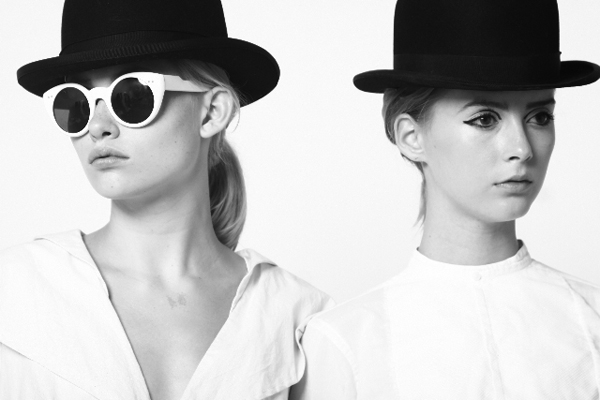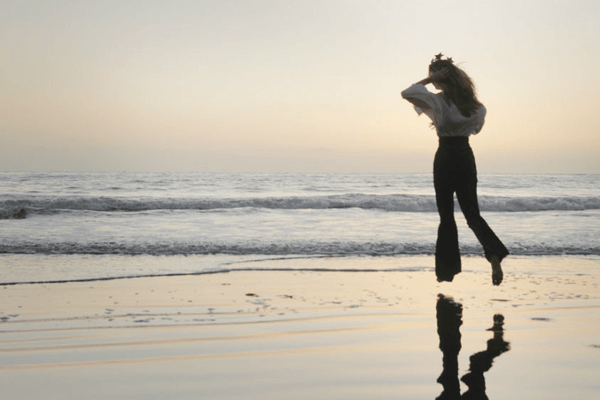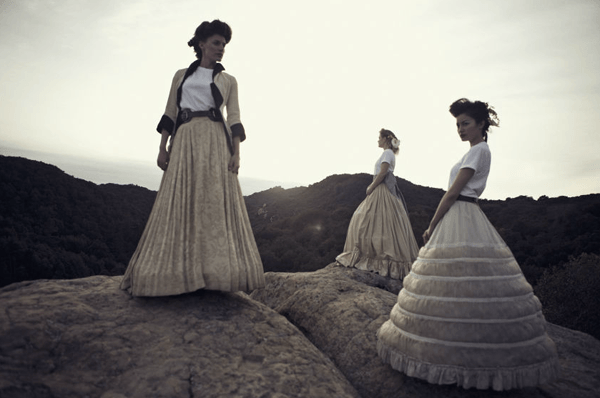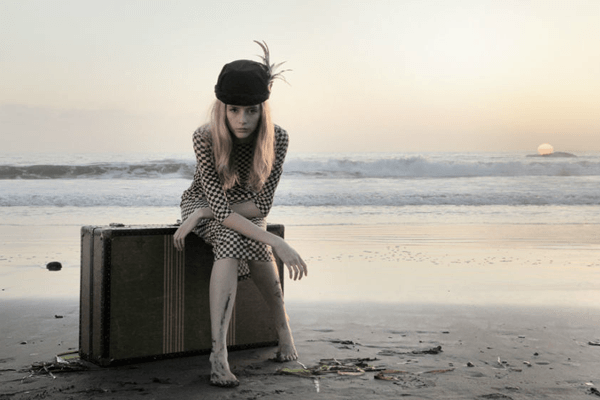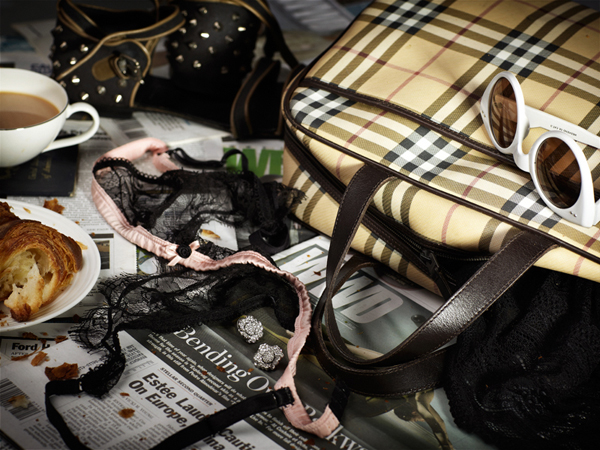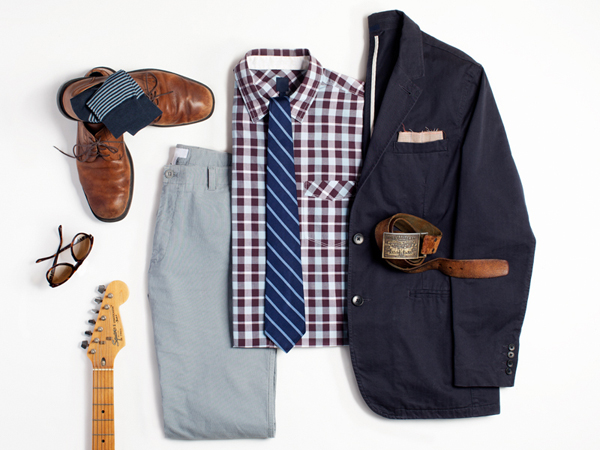 For more Student Spotlights, click here.