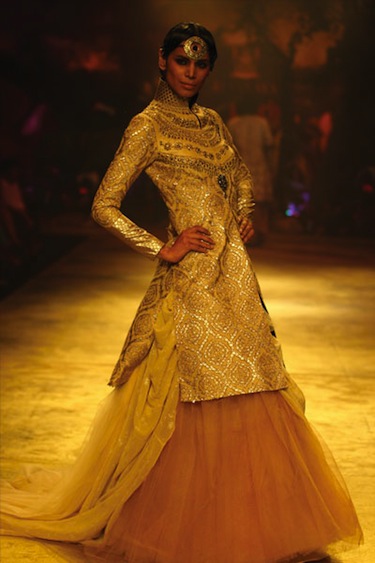 The Synergy One Delhi Couture Week 2011 concludes today and they are inviting everyone to watch a live webcast of their final shows which include the designs by Gauray Gupta and Rohit Bal (who will be showing live at 8 and 9:30 p.m. tonight).
Synergy One Delhi Couture Week is a four day fashion event that "captures the finest impulses of the fashion industry at the fabled couture city of Delhi" — which will definitely make for some great designs.
To check out the live webcast you can visit Fashion Fad's Facebook page or go to their website: www.fashionfad.in.