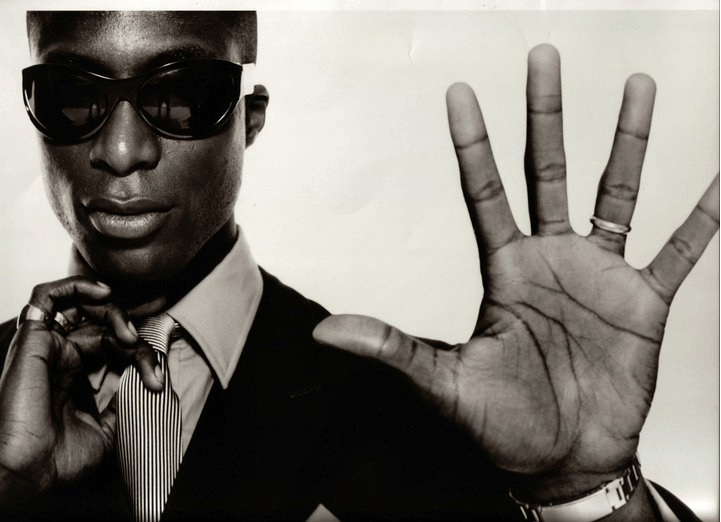 Last fall, the  fashion documentary of British designer Ozwald Boateng debuted stateside, offering viewers an inside look at the bespoke tailor's rise to fame in the luxury men's wear market. "A Man's Story" features footage captured over a 12 year period charting the professional and personal casualties in Boateng's journey to become one of Savile Row's most sought after designers. The Academy of Art University hosted the San Francisco premiere of the film, kicking off the launch of the "Ozwald Boateng: A Man's Story US Fashion Design & Marketing Competition."
Drawing inspiration from the film, students across the country were instructed to put together a concept board with one design based on the content of Boateng's story and brand that resonated with them. Five lucky students will be selected to win first prize: the chance to spend one week in London working alongside Boateng and his team in his Savile Row studio.
Five University students have submitted their one of a kind campaigns to be considered for this unique mentorship opportunity. BFA Fashion Merchandising students Breanna Castro and Michael Chin teamed up for their submission for the Fashion Marketing competition, along with Kirandeep Kaur whose individual submission is on behalf of the MFA Fashion Merchandising program. Fashion Design entries were submitted by Agata Contreras Kluba and Leslie Dilloway.
"This project has left me mesmerized by Ozwald Boateng," Kaur said "His passion and risk taking creates designs that are truly unique and reflect his signature style."
Images from each student's campaign are featured below on Facebook. VOTE to send one of our students to Savile Row to study under "the coolest man on earth."
For more information about the contest and student submissions, click here. "A Man's Story" is now available for purchase on Amazon and iTunes.
The contest closes on March 15th so make sure to vote!
[justified_image_grid row_height=250 height_deviation=50 ids="22126,22124,22125,22127″]