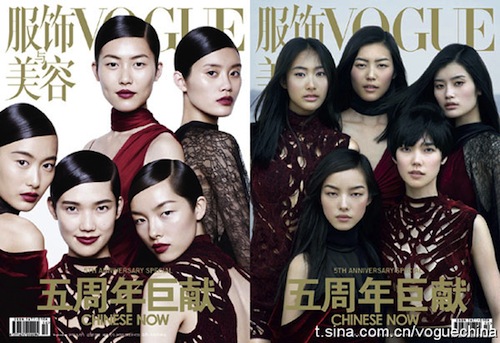 Remember when Harry blogged about all of the September issues for 2010? Well, he mentioned Vogue China which featured models Shu Pei, Liu Wen, Ming, Fei Fei, and Tao Okomoto — and based on the comment conversation between Harry and Simon — Shu Pei, Liu Wen and Tao have all walked one of our shows in New York!
But wait! There's more!
Ming has been confirmed to walk our show on Friday and Tao is gonna grace our runway as well!
Looks like all we need is Fei Fei to complete our tally of Vogue China September issue cover models.
For more info about our New York Fashion Week show, click here.