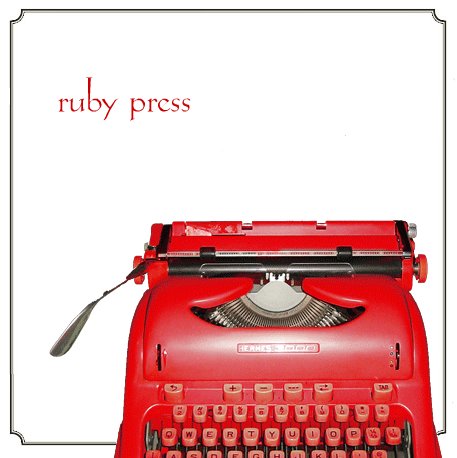 Ruby Press, a boutique public relations agency located in Berkeley, CA specializing in fashion and lifestyle clients is seeking 2 mature, professional interns who are interested in learning multiple aspects of the industry. The unpaid positions are part time, 3 days per week 9-5 and lasting 6 months. This is a wonderful opportunity for energetic, confident individuals who are seeking an entry-level position in a public relations firm specializing in fashion, beauty and lifestyle clients.
Candidates must either have a Bachelors degree or be a current student in a degree program (Junior or Senior) at an accredited institution studying in a discipline related to the fashion and/or PR industry. Experience in a related field is preferred, with the ideal candidate having experience in the fashion/beauty/ lifestyle industry. (We love retail experience!)
Required skills include, but are not limited to:
• Absolutely must love fashion/style/beauty
• Absolutely must be well versed in various components of the business including working knowledge of fashion and design media and their target audiences
• Must be able to identify and articulate current trends
• Excellent organizational skills with near-maniacal attention to detail
• Strong verbal and written communications skills, ability to deal with strong personalities while maintaining high degree of professionalism
• Must be able to work well under tight deadlines and in a fast paced environment multi-tasking not just a buzz word, but is daily existence for person filling this position
• Proficiency creating and editing documents in Microsoft Word and Excel
• Positive, cheerful, team-oriented attitude
Responsibilities:
Assist dynamic, highly motivated team at a boutique P.R. agency specializing in fashion, beauty and lifestyle. Responsibilities will include, but are not limited to:
• Daily telephone/email contact with local and national press and vendors
• Maintain press contact database and client files
• Track press coverage and manage monthly press credits report
• Assist in distribution of press releases and client press kits/lookbooks
• Assist with planning, production and execution of local PR events
• Managing VIP lists
• Assist with research
• Assisting with sample returns
• Updating database
• Contributing to the Ruby Press Blog
• Mailings
Please submit your resume, along with a cover letter explaining why you would be an exceptional candidate for this internship, and a writing sample by cutting and pasting them into the body of your email. We will not open attachments and any attached resume will go unread.
*** Unfortunately, due to the extremely high volume of interest in the position we are unable to respond to all applicants. We will follow up with those who best meet the criteria for the position. Thank you in advance for your interest and good luck!
Submit all materials to Sam Davis. Here is the contact info:
Ruby Press
2014 Shattuck Avenue
Berkeley, CA 94704
sam@rubypr.com
www.rubypr.com