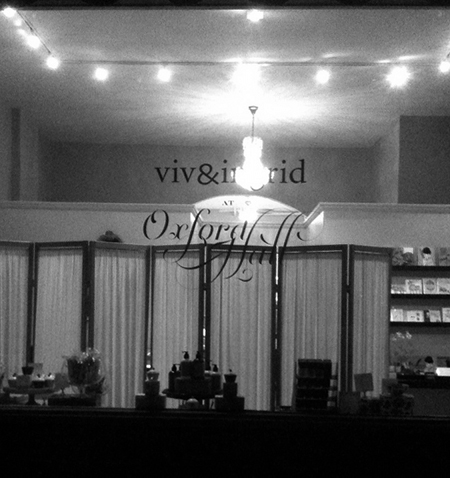 Ingrid Chen, one half of Bay Area-based jewelry label Viv&Ingrid and School of Fashion alumna, has opened their brand new gift shop in downtown Berkeley called Oxford Hall.
In addition to their fine jewelry, Oxford Hall is a must-visit East Bay shopping boutique that includes handmade soaps, perfumes, Jonathan Adler desk accessories, tote bags, vintage letterpress cards, and other stationary accessories.
Viv&Ingrid at Oxford Hall is located at 2142 Oxford St. in Berkeley. Their hours of operation are Tuesday-Saturday, 11 a.m. to 6 p.m. For more information, visit their website.