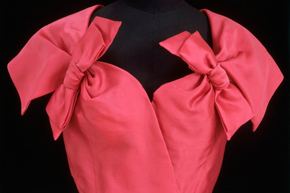 If you are looking to broaden your artistic horizons and need a little vacation (or just happen to be in London for the summer), then perhaps you should look into taking classes at the V&A Summer School.
Throughout July the V&A Summer School gives you the opportunity to try something new and develop your skills with a range of fascinating short courses and workshops. And as a National Art Library user you can enjoy an exclusive 10% discount when you book before June 30.
Join fellow students passionate about art and design to create your own masterpieces, try out the latest design software and discover fascinating facts and stories from specialists and curators. Topics include jewellery, fashion, photography, sewing, gardens, painting, ceramics and digital design.
With courses like "Street Photography," "Introducing Dior" and "Retro Swimwear" — there is something for everyone.
Click here for more information.