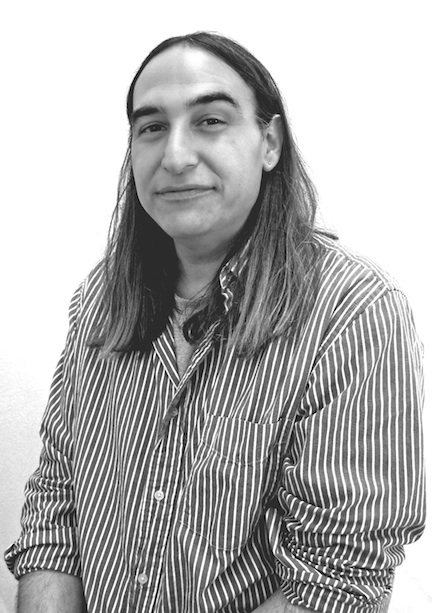 Image courtesy of Rob Curry.
Vicken Derderian, a M.F.A. Fashion Design student, was born and raised in Pasadena, California, and graduated from the Southern California Institute of Architecture. With a formal background in Architectural Design, Furniture Fabrication & Design, as well as Fine Artistry, Vicken's Spring 2014 collection explores the connection between fashion and architecture as they relate to containing both the body and the individual.
[justified_image_grid row_height=300 height_deviation=50 ids="26024,26022,26020,26023,26019,26021″]

Architecture on many scales provided the inspiration for Vicken's Spring 2014 collection.
If you could come back as a fashion icon, who would it be?
I think I would come back as a blend between, fashion designer Cristóbal Balenciaga, architect Lebbeus Woods, and architect Le Corbusier.
What item of clothing is the greatest love of your life?
A Yohji Yamamoto white and black felt dress from his 1996 Fall / Winter collection.
 What is your current state of mind?
Creative (it is a constant).
What is your greatest style regret?
I don't regret I move on.
Which items in your closet do you most use?
Jeans.
What is your style motto?
Design is not linear.
What is your most treasured possession?
My books and tools for fabricating things from wood, metal, composites, and fabric.
Who are your favorite fashion heroes in real life?
Ralph Rucci, Yohji Yamamoto, and Balenciaga.