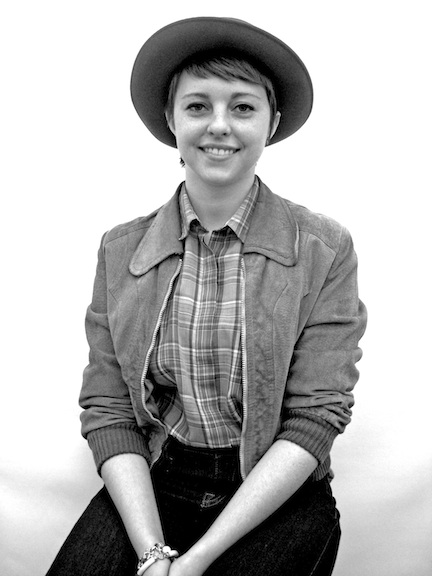 Image courtesy of Rob Curry.
Leslie Dilloway, a B.F.A. Menswear Design alumna, grew up in Grass Valley, CA, and graduated from Bear River High School. The inspiration for her graduation collection came from ethnic Turkish prints and textures that she infused with a grungy 1990s feeling in her fabric development. Her muse was a fictional Turkish cab driver in London in the late 1980s – early 1990s who is mysterious and carefree. The drawstrings throughout the collection bring a casual, sporty element. Leslie's work will be featured in the upcoming Fourth Edition of Emerging Fashion Designers for Spring 2014.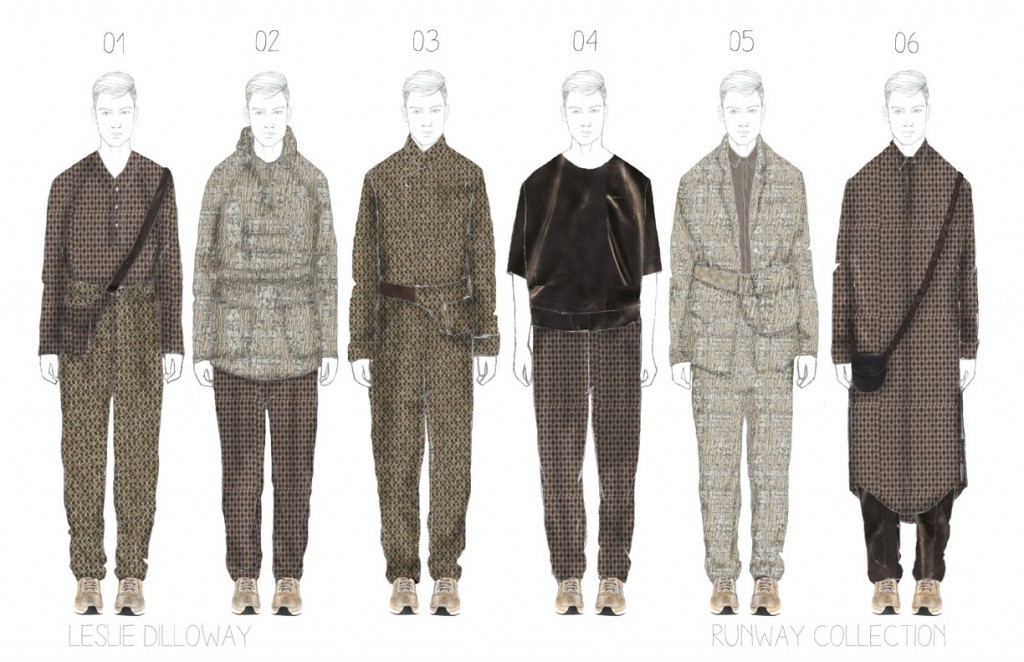 Lineup for Leslie's Spring 2014 Menswear collection.
If you could come back as [a fashion icon], who would it be?
I would come back as Duckie from Pretty in Pink. He will always be my favorite fashion icon – along with everyone else in that movie – and he was somewhat a muse for my collection as well.
 What [item of clothing] is the greatest love of your life?
I treasure all of my mother's clothes that I stole from her closet when I was in high school. Her closet was a time machine to some great decades I wish I could have experienced.
What is your greatest [style] regret?
Not buying these vintage, navy blue leather, Justin Roper lace-up boots. Still bugs me.
Who are your favorite [fashion] heroes in real life?
Vivienne Westwood, David Bowie, Peggy Moffitt, Issey Miyake, Wes Anderson, Ari Seth Cohen, and Scott Schuman.