Director of Valentino: The Last Emperor (a must see if you haven't done so already) and former guest of the university, Matt Tyrnauer recently wrote up an interesting piece for Tory Burch's (the queen of emblematic flats – her logo looks like a doubloon) website.
His piece, "Valentino's Guide to Perfect Living" is quite specific. From perfumed hallways to perfumed pugs, this guide promises to give you a perfect life (hence the title). Take a look at the guide by clicking the picture below.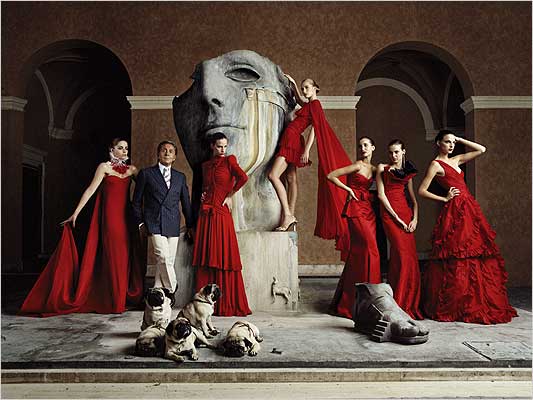 So if we do all of the aforementioned tips, our life will be perfect? I am willing to give it a shot. I guess I have to go buy a bunch of pugs now.