Whether it is an LBD or a full-blown latex body suit, night life style is a must in every metropolitan area – that's why the people at ONE EIGHTY magazine want to see your best club fashion fare: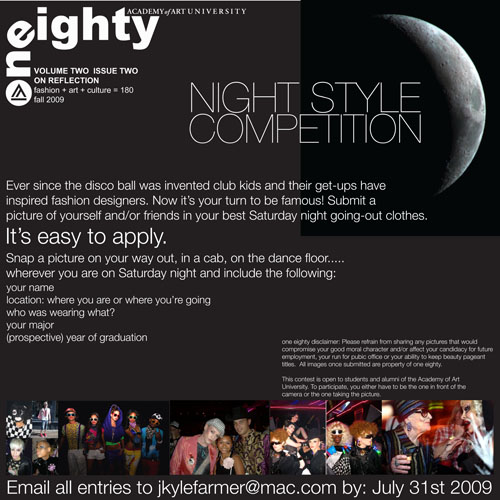 If you can't read the flyer make sure you include:
1.) Your name
2.) Where you were or where you were going in the picture
3.) Who was wearing what
4.) Prospective year of graduation
You have until July 31 to get those sassy pics in so act now! Email all your entries to jkylefarmer (at) mac (dot) com.
Now get to partying! (after you get all your homework done, of course).