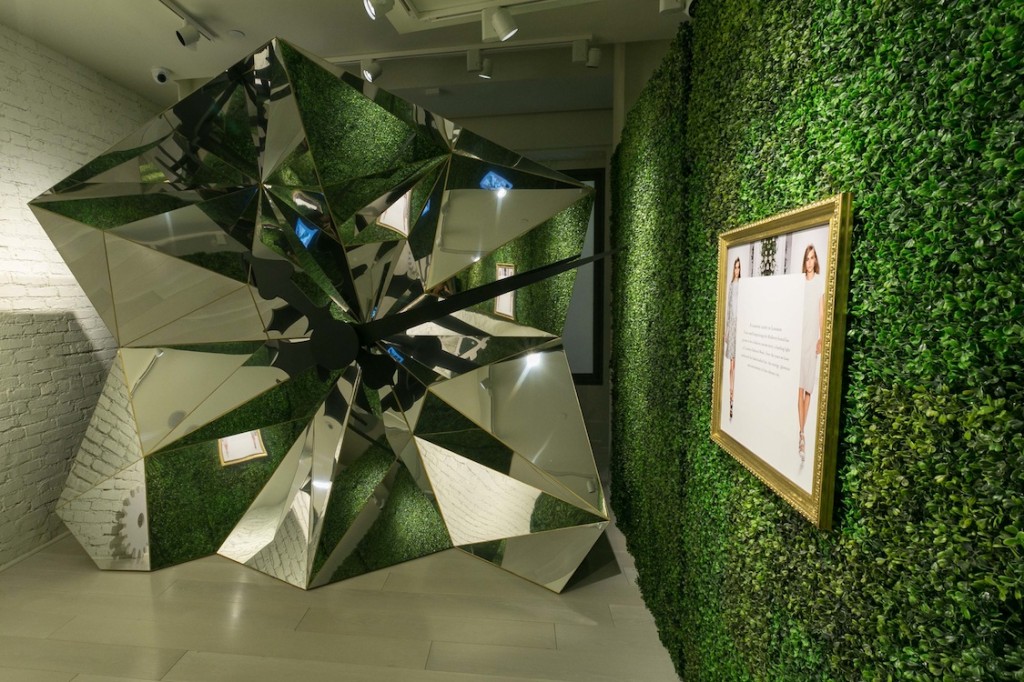 Last week Grant Ave was transformed into a scene from Misselthwaite Manor for the launch of the Mulberry Wonderland gallery space at the British brand's Union Square store location. Co-hosted by Harper's Bazaar and Vanessa Getty, the evening debuted a night of gorgeous fashion and innovative art.
Designed by Guild Studio, the third floor gallery space of the Mulberry store was curated to celebrate the British heritage of the Mulberry brand, complete with a vignette of high tea and an installation paying homage to the brand's presence at London Fashion Week. Guests wandered through the topiary maze, taking them on an aesthetic adventure from downtown SF to the pastoral beauty of the English countryside, a visual legacy that informs the brand's UK pedigree.
[justified_image_grid row_height=300 height_deviation=50 ids="26996,26997,26998,26999,27000,27001,27002,27003,27004,27005,27006″]

The Mulberry Wonderland will be on display at 166 Grant Ave in San Francisco until November 24th, and is a not-to-be-missed exhibition before the holidays!
All photos courtesy of Drew Altizer Photography. To learn more about Mulberry, click here.