By Prachedes Germano, MA Fashion Journalism
MFA Fashion Design alumnus Longwen Li launched his new Spring 2021 collection in the 20th China (Qingdao) International Fashion Week that took place between August 29 and September 1, 2020.
With the tagline "Awakening of Original Power," Qingdao International Fashion Week has developed over the years into a creative hub cultivating original brands, training talent and, promoting the clothing industry.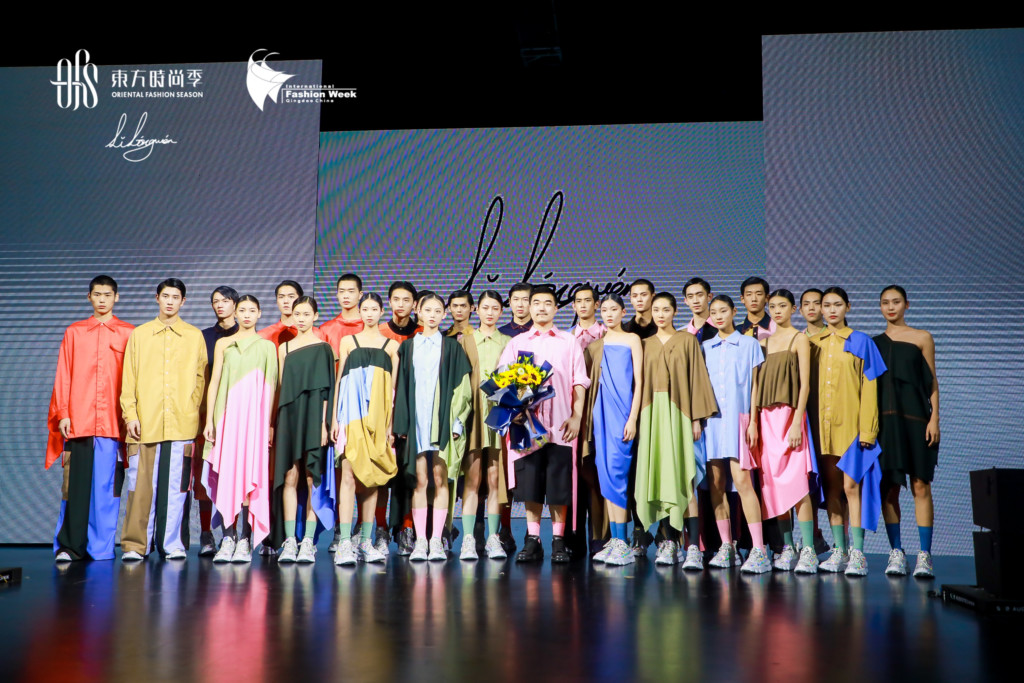 Longwen, who describes his style as "casual, playful and a little bit dressy," worked hard to become a designer and have the opportunity to present his collections in a show at fashion week. The Guangzhou native discovered his passion for design and fashion while completing his undergraduate studies in footwear design in China. After completing his degree, he wanted to focus more specifically on fashion design and continued his education at Academy of Art University's School of Fashion.
The designer completed his MFA in Fashion in May 2018 and presented his menswear collection at New York Fashion Week for Spring 2019. Longwen says showing the collection at NYFW was his most remarkable moment and recalls how precious the Academy experience was in his life. "The most important skill I have learned was solving problems when dealing with limited resources and strict deadlines," Longwen shares. "As a designer, I imagined that skills like drawing, designing, and creating, were enough. However, I learned that problem solving is an important skill I must have."
In China, Longwen opened his studio at the end of 2019 and bought most of the fabrics he had to use for the Spring 2021 collection. He explains that due to the COVID-19 pandemic, he needed to use these in-stock materials and develop the collection mostly by himself.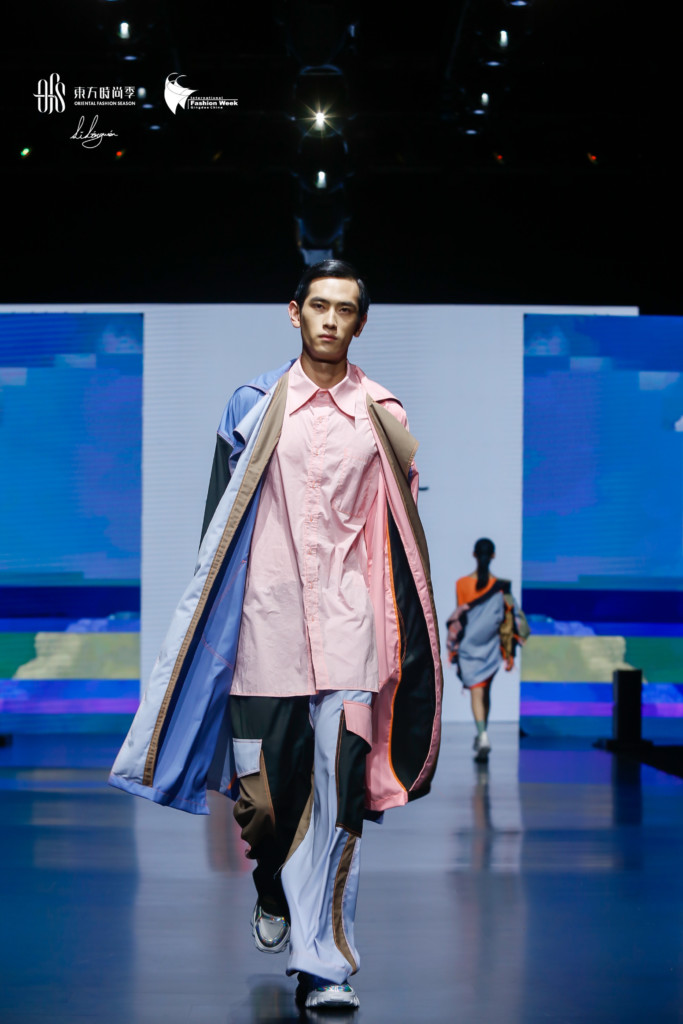 The Spring 2021 collection, titled RANDOM, is composed of 29 looks and "is about [the] uncontrollable," Longwen adds. The concept is based on the feeling of unexpected wonder, with clouds as the main inspiration. The designer goes on to explain how the shapes of clouds are always changing, triggering the imagination.
Most of the collection pieces are in cotton, and some are a mixture of fabric fibers. Silhouettes are distinct, as well as color combinations. "I cut the different color fabrics into stripes first and sew them together. Then I used the manipulated fabric to sew the clothing, achieving the same pieces with various color scales versions," detailed Longwen.
The Spring collection is composed mostly of hues of nude and pastel colors but included full pieces and drawstrings in a vibrant orange. The models walked in dresses, tunics, and button-up shirts with a long silhouette paired with high socks and sneakers. The approximately 70 pieces presented boast contrast-color stitches and geometric shapes, mixed with draping and subtle details such as transparency.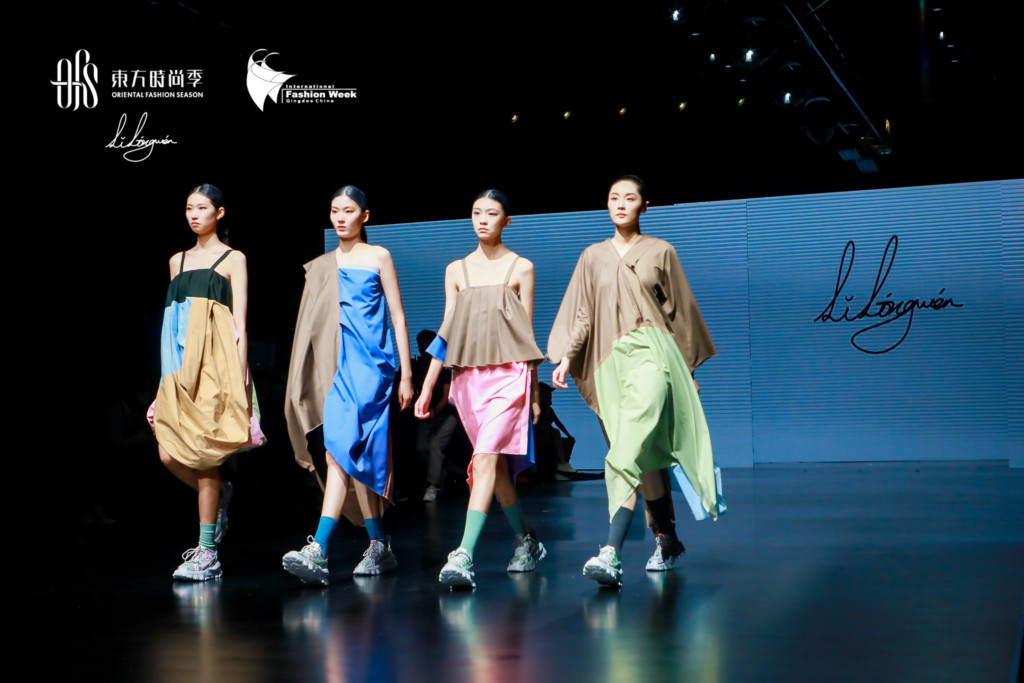 The asymmetrical 'random' frills and the 'unexpected' color combinations create a unique composition with a playful sense of wonder. Longwen adds, "My favorite pieces are the color-matching fabric garments because they represent my idea precisely."
Although introduced as a menswear collection, the non-gender approach is visible. The designer clarifies, "I do not want to restrict my garments to a gender. Most of my clothes are unisex, and in the future, I will design more genderless pieces."
Longwen is currently working on his Autumn-Winter 2021 collection and is organizing to open an online store. In a self-reflection, the designer concludes, "At the beginning of studying fashion design, I usually used some interesting, beautiful subjects as my inspirations, but when I went up to higher fashion levels, I started to use myself as an inspiration. I used my photos, videos of my daily life, and my thoughts and experience of what I have been through. Because of this, I feel that my designs became more authentic. "