By Katerina Stamatopoulou, MA Fashion Journalism
Galine Vartanian graduated from School of Fashion back in May 2020 with an MFA in fashion design. Born in Syria, Vartanian lived for a while in California before she moved to her motherland of Armenia where she recently launched her brand Galine-Galine. It was during her last semester when Vartanian discovered the Fashion Scout competition. Having already graduated, she had to execute her entire collection singlehandedly without the help of her instructors. Originally, the winners of the competition would have had the opportunity to show their designs on the runway during London Fashion Week. However, in the midst of a pandemic, participants were directed to instead present their collections digitally and create a fashion film creating a fashion film.
We connected with Vartanian in Armenia to talk about her experience with London Fashion Week, her collection's inspiration, and why it pays to never give up.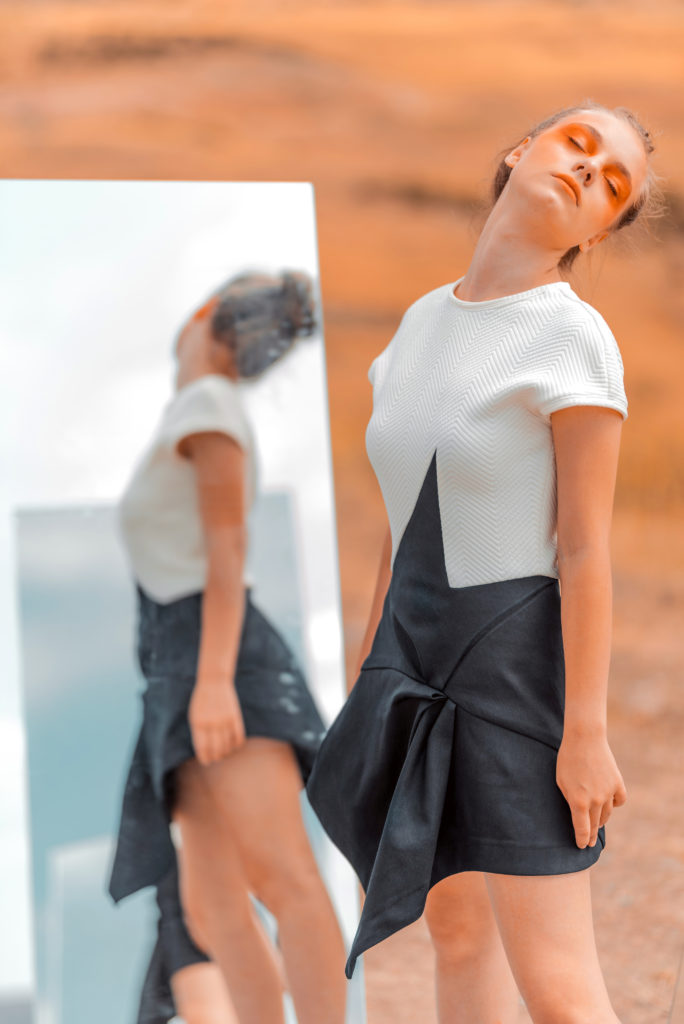 Who advised you to participate in Fashion Scout during London Fashion Week, or did you decide on your own?
I saw the announcement online and felt it was about time for me to test myself to see how I could use my degree. As with all students at the Academy, we work so hard to execute collections. We spend so much time and commitment to finalize our designs, and I just had that urge to share my vision with the world. Maybe it was a matter of luck to see that announcement, but I felt like I had to test myself. It's been interesting because the other designers who applied were established brands with years of experience.
I find it necessary to mention that as a student designer, or emerging designer, School of Fashion's impact was very beneficial and significant. My presentation skills were excellent, everything made sense, and everything just came together. It's just a competition, but you get the feedback and realize where you are as a designer. It was exciting once I got selected. It was a chance for people to hear my name, and understand my vision and skill.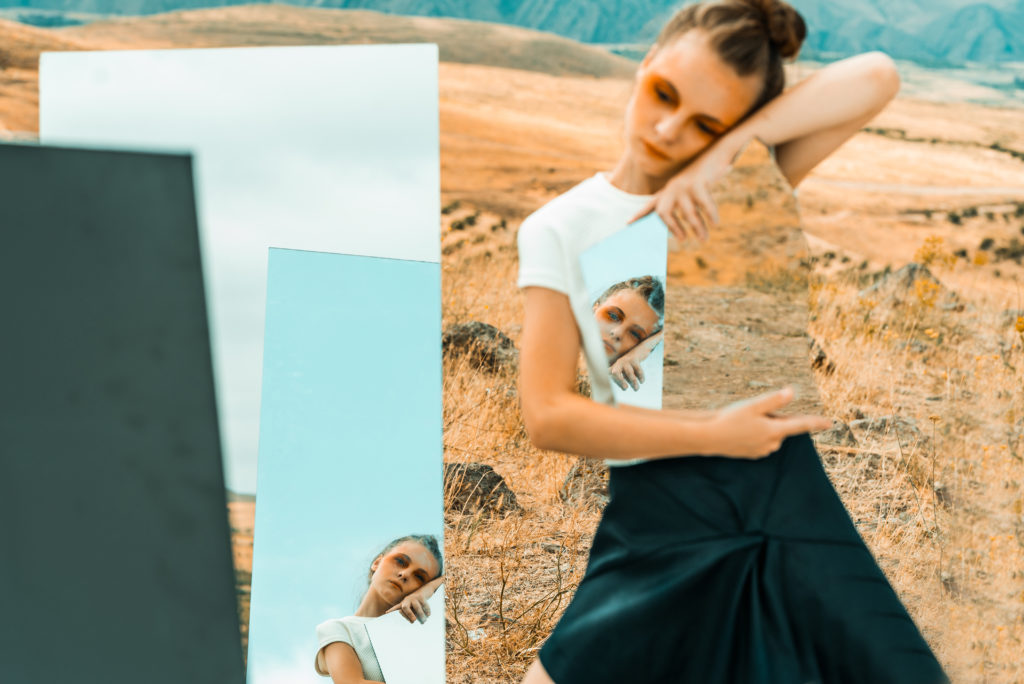 Tell us a little bit about your collection.
I've always been fascinated by mirrors. I used to think it's one of the greatest inventions of humankind. Not for the physical characteristics but more for how they shatter and make these beautiful geometric shapes.
Mirrors have a rich history, with their earliest existence dating back 8,000 years ago. So it became more about this simple yet complex tool. It comes in simple round or square shapes, but there are so many layers that you can discover about them. I could talk about mirrors for hours! In the end, I focused on the philosophical and psychological shifts that they cause and how they help us develop a perception of ourselves and our existence in society. Things like obsession or fear, those kinds of emotions.
Distortion was one aspect that helped me throughout my design process because I used both 3D and 2D methods. This idea of distortion, and how our relationship is so complicated today with mirrors, and how we want to change everything. When you look at my pieces, you see some lines trying to emulate reflection, distortion, and magnifying those elements that might show.
Instead of presenting your collection on the runway, you had to make a fashion film. What were the challenges?
It was quite adventurous. When I got selected we were still planning to go to London, but within just two months we had to shift everything to the digital format. It was so fast, and it was something new for all designers. I have to say this has been extra special because of London Fashion Week, not just Fashion Scout.
These fashion films, digital look books, and live online presentations were beyond the norm. They encompass a global audience, instead of having a few people at your show. It was a chance for me to be exposed to whoever, wherever, in whichever country. The fashion film was tough because I had to play the role of the director, but my concept helped me so much because I had a rich philosophical theme to lean on. It helped me think about the different ways I could present myself.
I also had to think about the marketing aspect. I had to squeeze in all these elements, but as a research-oriented and conceptual kind of designer, it gave me a different way to speak about my vision. When we're talking about garments, they are just physical, material pieces, and they cannot go deeper than this. But, with fashion film, I had the opportunity to talk about my inspiration, development, and my ideas. It helped me go beyond the clothes.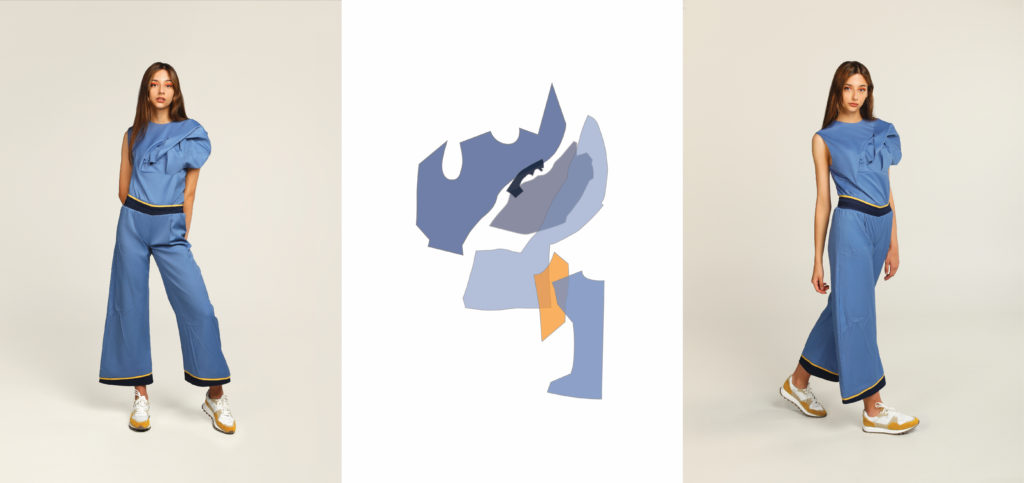 Where did you film your collection?
I had to find a videographer locally and we went out to nature. We filmed it here in Armenia on the outskirts. I had to tone down the set and make it look more minimal. I didn't use anything flashy and stimulating. It had to be subtle and more focused on my idea. It's pretty much about my brand, as well, because if you go to my brand's Instagram profile, it says, "fashion that stimulates the brain as much as the eye". It's about my design identity and my whole methodology.
Do you think fashion films might be the future of fashion shows?
The fashion industry and the system that runs behind it is well established. It took years of experimentation, so I don't think it would just go out the window. We have seen a lot of reactions from big names, big houses, and designers who were not comfortable with this format. London Fashion Week showed the incredible resilience of designers, marvelous creativity and flexibility, and that they could come up with all these exciting solutions. But I don't think this will continue as a digital format. I see it as a test, and it can just be one of the many tools we have as designers that might stay with us.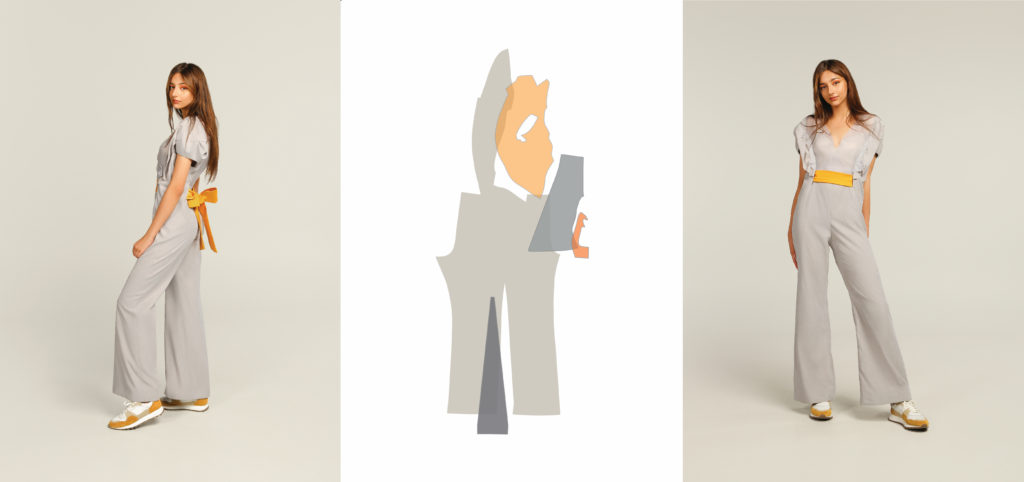 Do you think the current global situation could be a great source of inspiration for designers?
What started as a fashion revolution took a faster pace with the pandemic and all other worldwide chaotic things. I think it is pushing us more to see what's meaningful in life. It is an excellent source of inspiration for all designers who are now well aware of sustainability and ethical design. It took a pandemic for us to wake up, but that's the truth. I believe this is an excellent opportunity for the fashion industry as a whole to redirect, reposition, and re-strategize all our efforts into a better, healthier, more ethical future. It's suitable for fashion, and it's promising for us all. I think the future will be brighter because of these difficult experiences we are facing. Of course, it's not nice to have losses and incredible emotional experiences that families are going through but, as I said, it gives us a better perspective of our life and our existence on this planet.
As a designer, do you dream big about your future in fashion?
That's a tricky question! This industry is so big, competitive, and already saturated. Every single day there's a new designer, a new voice, a new vision. Honestly, I have to say that I focus more on enjoying my journey, learning each step I take, and sharing my vision with the world. I see many designers and brands talking about what's beyond beautiful clothing. I'm so into that direction, and I'm not that aggressive by nature. I just want to enjoy the journey. It's just an outlet for me to express my creativity.
Check out the Galine Galine fashion film and learn more about the brand here.
Follow Galine Galine on Instagram