Who would have thought that the love of your life would become your biggest nightmare? Sleepless nights, constant tears, and battling those inner demons. B.F.A. fashion design student Anna Yinan Zhou based her collection off of a heartbreak. For her, it became a way to express how the relationship made her feel like she was choking.
To create her collection, Zhou chose to put herself back into the sad emotions felt during her relationship. Even though times were dark for Zhou, she created videos of her shadow, symbolically allowing her shadow to speak and express feelings, instead of doing so herself.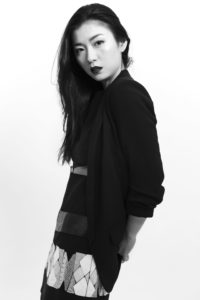 Zhou's silhouettes were inspired by the shape of her shadow while dancing, which she captured on film. She was unwilling to capture herself on camera because it represented the shame she felt from the relationship, whereas her shadow is free of that shame and represents her true self. Then, she would review the videos and take screenshots of the way her body was flowing and make dramatic sketches to interpret the shadows.
Zhou also purchased a preowned wedding dress and sat in front of her camera, creating a mini video to serve as inspiration for her mood board. Zhou recalled memories and emotions from her difficult relationship; feelings of being controlled and at times 'set up.' Zhou gathered all of those feelings and transferred them into her collection. 
She chose tulle and lace for her garments, the same type of fabrics used for wedding gowns; the same texture she would have yearned to feel if she was marrying the person she loved. Zhou uses black throughout her collection, representing notions of death, pain, and violence – the opposite of the standard wedding gown color, white, which is thought to symbolize purity and innocence.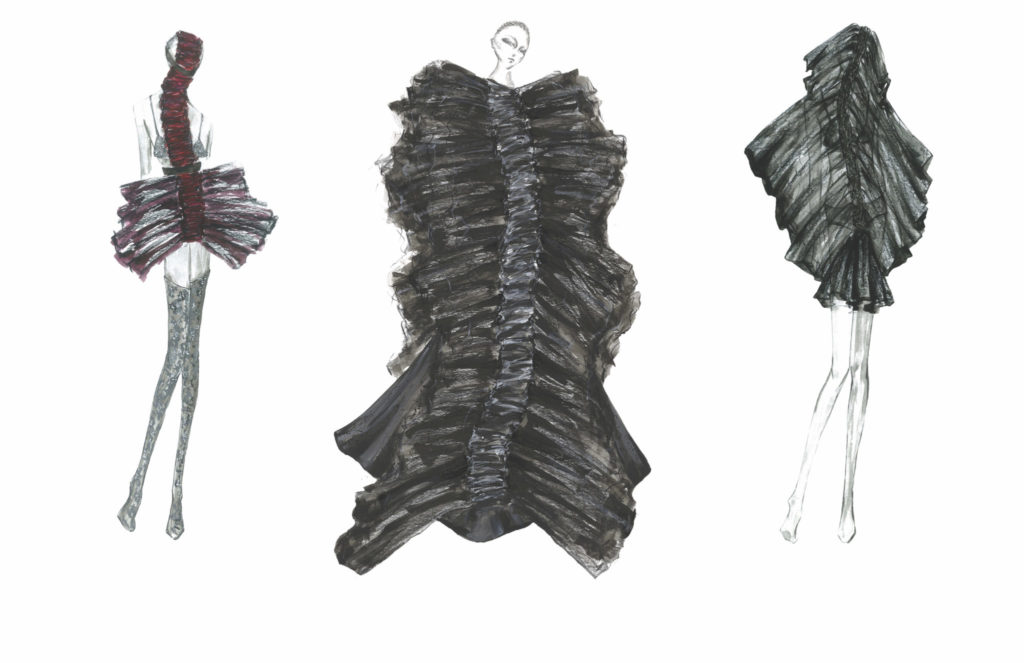 Zhou was able to use her creativity and design to transition sadness into beauty; she doesn't want to mourn over what happened, instead she wants to show how much it made her grow as an individual. Working on this collection taught her that everyone who had a dark past could overcome it and get through. When watching her designs come down the runway, she wants her audience to experience something beautiful, with new appreciation, just like any person who overcame a relationship they initially thought they couldn't escape.
Follow Anna Yinan Zhou on Instagram: @oraz_design
Words by Madison Ahmani, BA Fashion Journalism