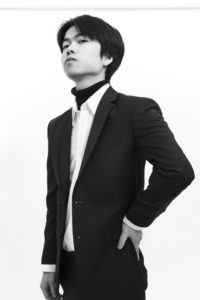 Staying up until 1:00 a.m. or 2:00 a.m. was a part of B.F.A. fashion design student Anrong Huang's daily routine. He describes those nights as a continuous search of trying to find ideal silhouettes for his garments and to realize the main idea for his collection – functionalism.
Huang recalls waking up in the middle of the night to modify the sketches of garments he was working on. Ideas were continually popping into his mind and inspired him to symbolize change and versatility in his collection. Inspired by the idea of a multi-use garment and the "Vitruvian Man" drawing by Leonardo Da Vinci, Huang created looks that can be adapted to fit different styles and multiple personalities.
Reality focuses on the present; however, reality can change depending on one's feelings and mood. Huang's designs can transform into entirely different garments. In other words, one garment can transition into another just through a zipper or through a folding technique. Turning, folding, and closing are steps incorporated to modify every look into a different one. The transition involves going from casual to formal and using reflective fabric, highlighting a playful mood within the sophisticated collection. When it came to his silhouettes, he was aiming for avant-garde meets Da Vinci. The artist's famous "Vitruvian Man" drawing, based on ideal human body proportions, inspired a look that can go from jacket to vest – reinforcing the notion of change and avoiding stability.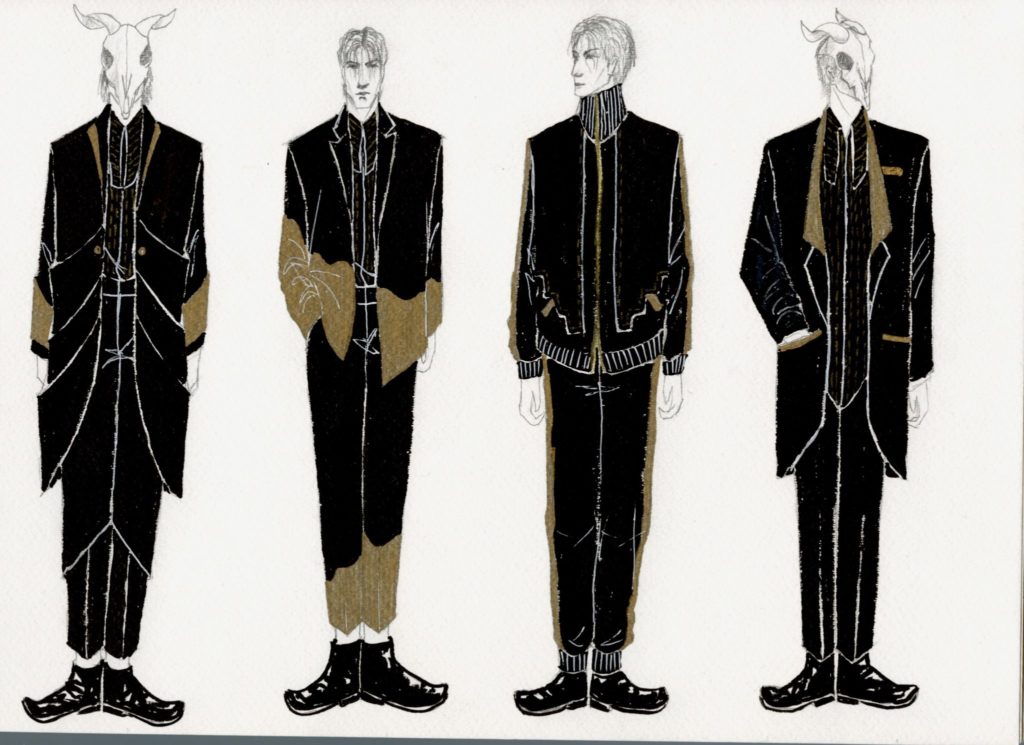 Wool, cotton, twill, and silk come together to create a garment that can evolve into a backpack. Its military wear influence is represented in the structured silhouettes that can be adapted into streetwear looks. Cold to warm, formal to casual, and sophisticated to streetwear are some of the features incorporated into the overall collection. These jackets, coats, suits, vests, and jumpsuits are born with the element of adaptation and the ability to survive over time.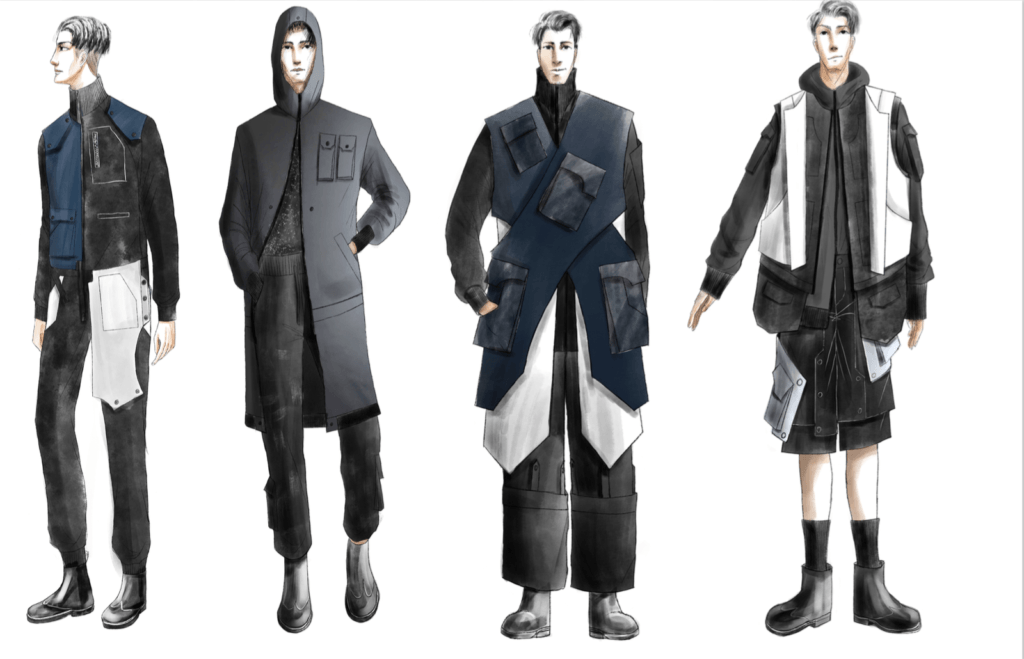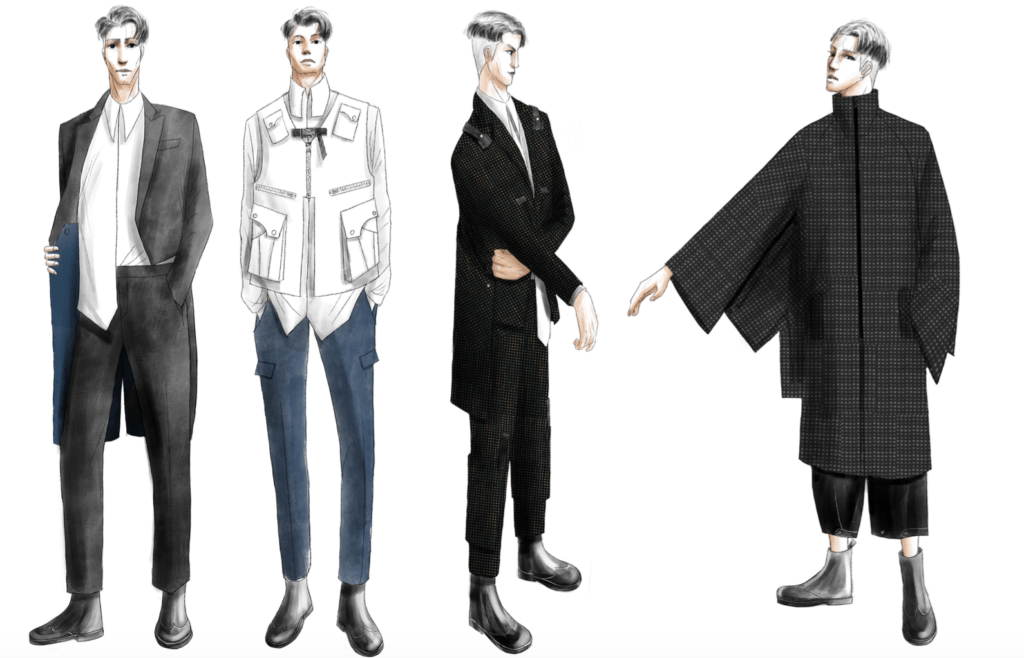 Longevity is evident, primarily through the way these looks can be adapted to fit the wearer's mood – another reference to Huang's idea of designing for one's 'multiple personalities.' Huang embraces the idea of anybody being able to wear his clothes and matching their character or style mood. The dilemma of choosing between different styles is no longer an issue with such a thoughtful and functional collection. 
Follow Anrong Huang on Instagram: @andyhard
Words by Camila Encomendero, BA Fashion Journalism