It is commonly said that there are two sides to every story; however, what happens when you take both sides yourself, instead of just one? While growing up and attending boarding school Chuer Dorothy Yu, B.F.A. fashion design, developed an appreciation for creative stories inspired by what she sees, experiences, or imagines. Yu admits that she was often bored during her early education classes. To remedy this, she and her classmates would sharpen pencils to see who could create the longest pencil shavings without breaking.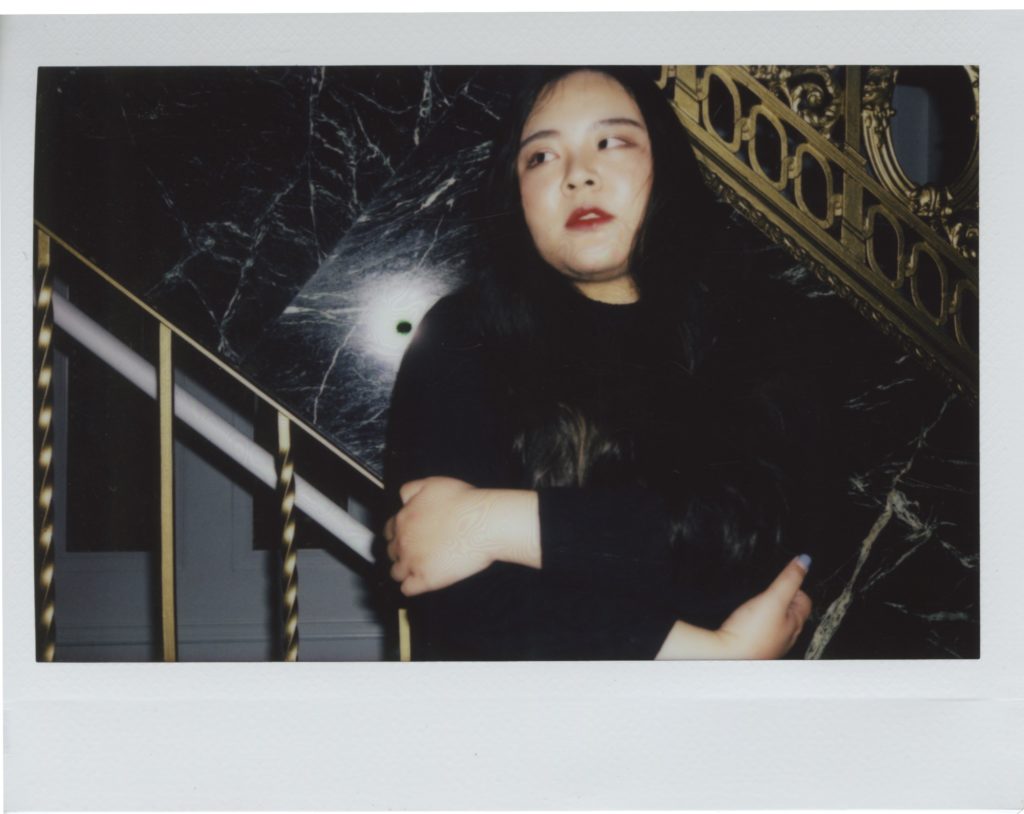 For her debut collection, Yu incorporated a story that she made up years ago–a story about a girl who dreamt of being an artist, a dream that conflicted with her parents, who insisted that she work at a major company instead. The imagined company had a mean and nit-picky boss who demanded that the girl always had 100 sharpened pencils on his desk. All the pencils had to be of the same length, sharpened by hand. It wasn't until the girl played with the designs of the shavings that the boss noticed something different about her.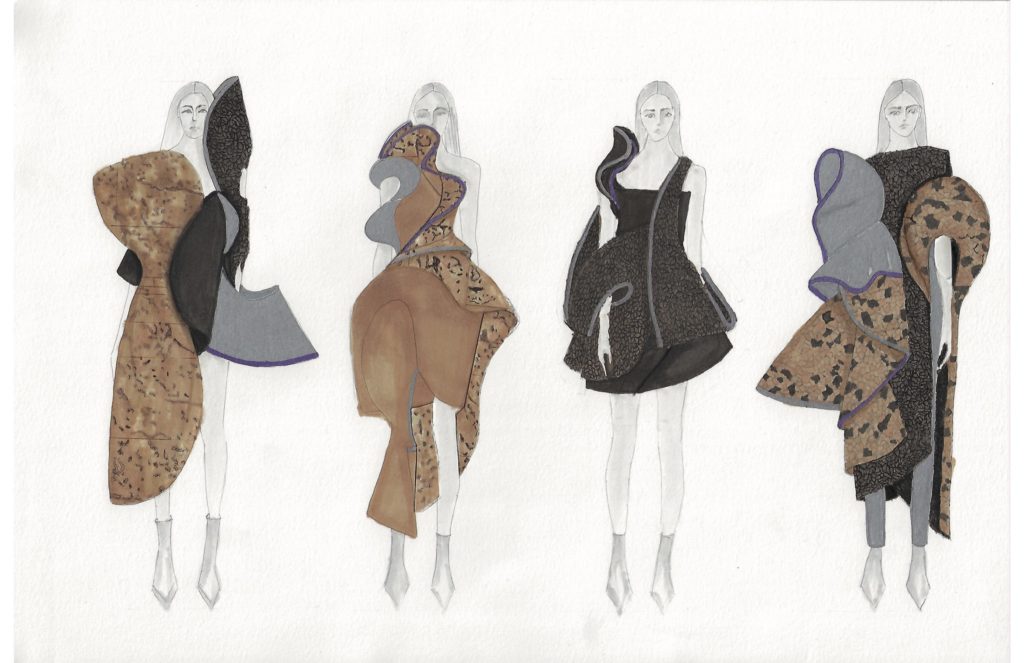 Inspired by pencil shavings, Yu intertwined her experiences and creative short story into her collection. Yu notes that the pencil shavings usually create spiraling shapes, mainly different types of circles. Although pencil shavings come out seemingly the same, each spiral and each form has a unique twist to its end. A typical wooden pencil shaving can come out in different shades of a coffee-colored brown.
For the spiral shapes in her collection, Yu used dark brown and light brown as the main color and the specs of colorful imprints to show the texture of the shavings. Thinned cork is used as the outside layer for her garments, symbolic of the rigid touch of a pencil; she also used foil fabric to mimic reflective qualities in pencil lead.  
Yu wanted her collection to be a reminder to others, that you can turn something ordinary into something prodigious. 
Follow Dorothy Chuer Yu on Instagram: @dorothy_chuer
Words by Madison Ahmani, BA Fashion Journalism