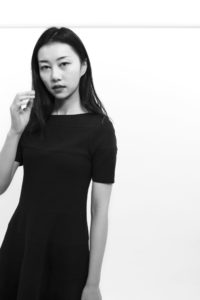 There is an ancient Chinese folktale called "The Cuckoo Crying Blood" that tells a story of the beautiful azalea flower. Legend has it that the flower was once pure white. During its blooming season, all that could be heard were the songs of the cuckoo bird – sad and full of sorrow. The cuckoo would cry so hard and for so long, that its throat would bleed and stain the petals of the azalea. B.F.A. fashion design student Ziyi Ye based her collection on the Chinese word Dujuan, a shared name for the azalea flower and the cuckoo bird.
Ye's collection is a physical manifestation of the folktale. With garments that are pure white, some that are deep scarlet, and others in varying hues of pink, the collection mirrors the flower changing color over time. The silhouettes also reflect the tale, with voluminous ruffles and flowing layers resembling the petals of the flower and the wings of the bird. The word Dujuan represents elegance and magnificence, which Ye expresses by incorporating soft, luxurious organic fabrics like silk satin, silk organza, Egyptian cotton, and gazaar.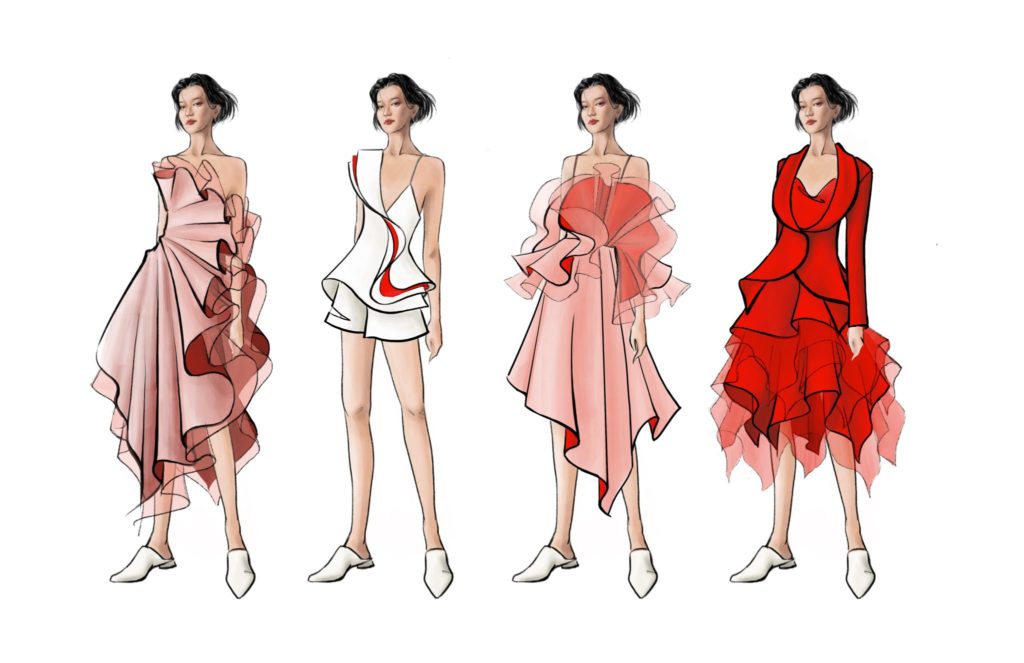 According to Ye, this collection challenged her to design out of her comfort zone. Her traditional mature design aesthetic turned on her as she ventured into the exploration of more youthful garments.
Follow Ziyi Ye on Instagram: @ziyi.ye
Words by Adriana Georgiades, MA Fashion Journalism