"Life is beautiful, don't waste it" is Christopher Cabalona's mantra, and a glimpse of happiness during tough times is the guiding light for his collection. Cabalona, B.F.A. menswear design, found inspiration in the clowns of the early 1900s.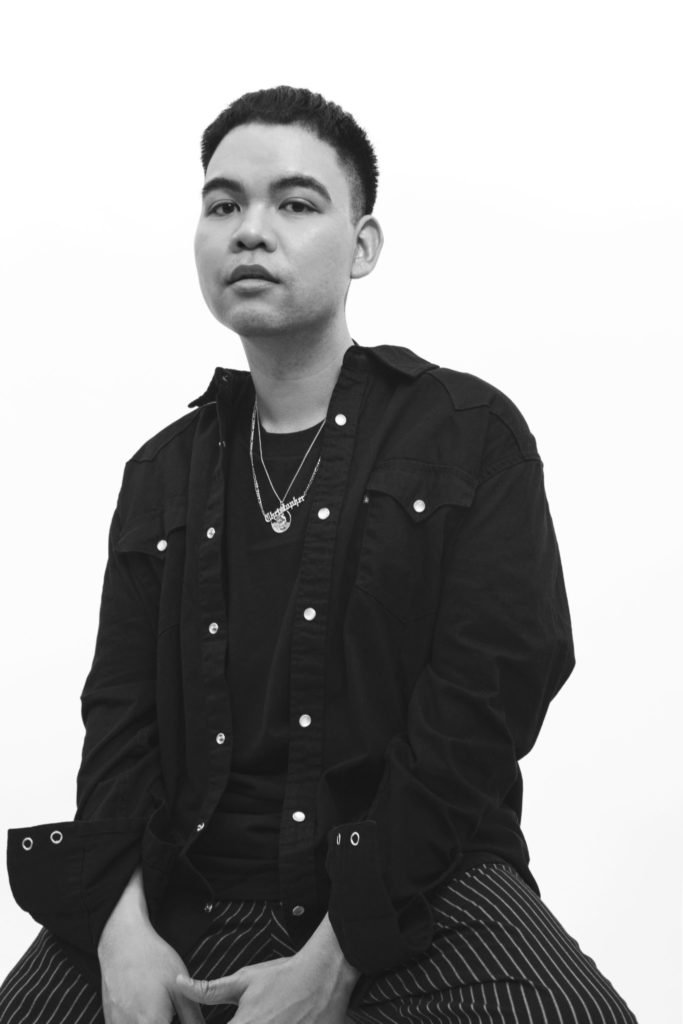 His collection takes the element of joy and channels it into sophisticated and structured looks. Cabalona's creation process involved hours and hours of precision tailoring and included excitement as well as periods of melancholy marked by a sense of burden.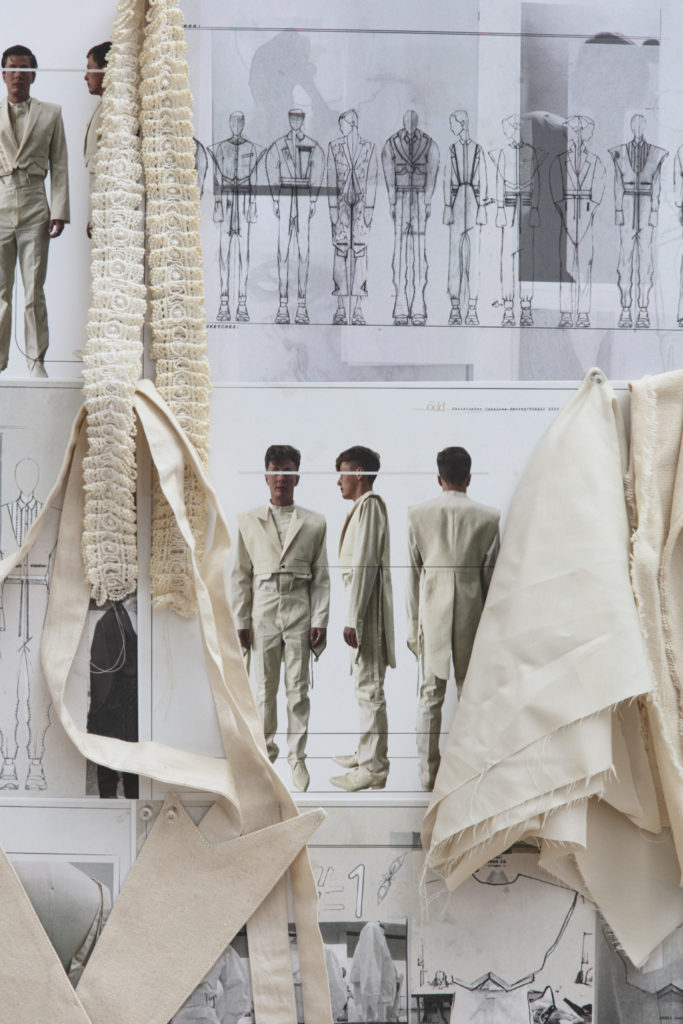 For his collection, Cabalona incorporated metal hardware such as turn locks, purse closures, and clasps. He developed cropped jackets, bell-bottom pants, tail-coat vests, and jumpers. Beige in color, with elongated sleeves and exaggerated silhouettes, the collection boldly takes a risk in redefining what is commonly perceived as classic male attire.
Despite the inspiration of clowns, the designs are not intended to be 'playful,' rather, they emphasize the contradiction of being exuberant while showing elegance and refinement 'in character.' Cabalona aims to honor clowns' cheerful yet dramatic essence, for example, a key menswear element – the vest, is reinvented as a piece that showcases both physical humor as well as an awareness of the concept of the 'businessman.'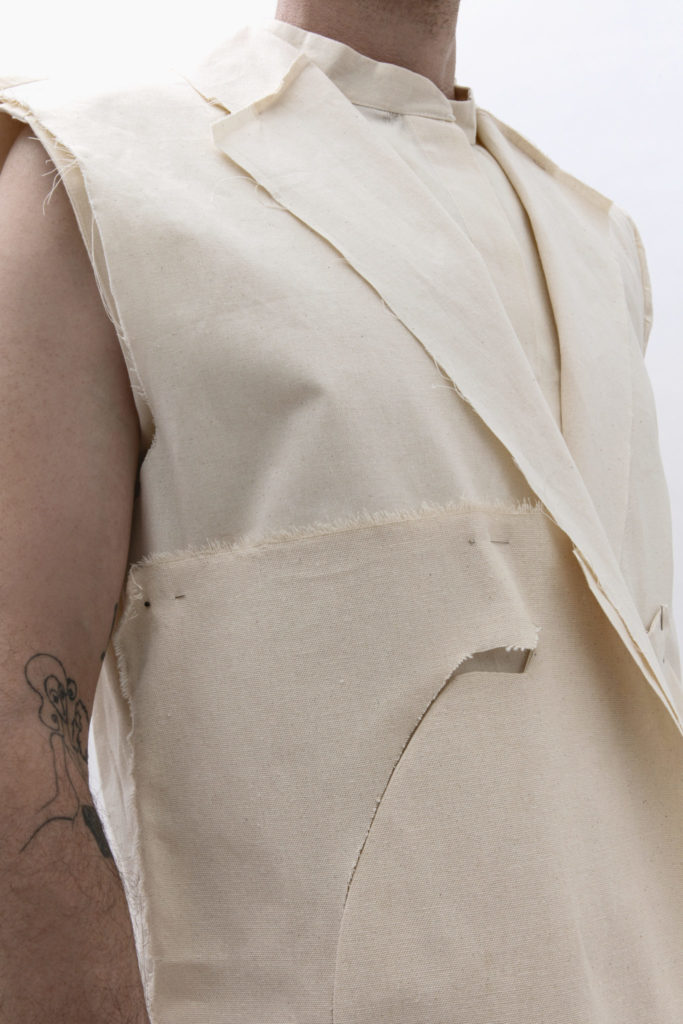 Advancing his inspiration further, the 2018 CFDA Scholarship Award finalist adapted the clown's traditional baggy and vibrant costumes and transformed them into fitted and tailored garments that convey optimism, yet remain sensitive to the notion of depression and its extensions. Cabalona chose clowns as the inspiration for his collection because to him they represent joy and cheer. A beacon of happiness, the clowns serve as a call for people to enjoy life despite the hurdles and feelings of sadness they may face.
Follow Christopher Cabalona on Instagram: @chris_cabalona
Words by Camila Encomendero, BA Fashion Journalism