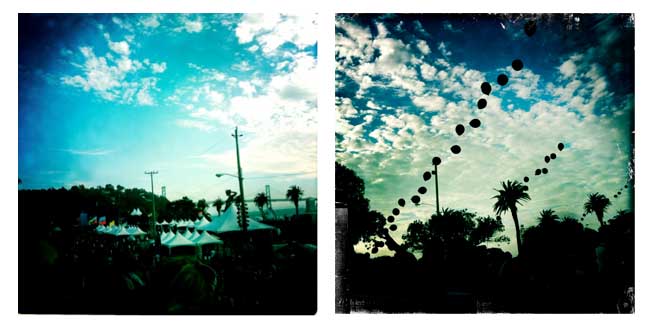 This past Saturday, a day filled with protests in Downtown SF, there was a beautiful escape where people could enjoy the last days of the Indian summer. Just halfway across the Bay Bridge, music lovers from all over headed to the Treasure Island Music Festival. Right in the heart of the bay and known for its sweeping views of the San Francisco skyline, Treasure Island's location is idyllic.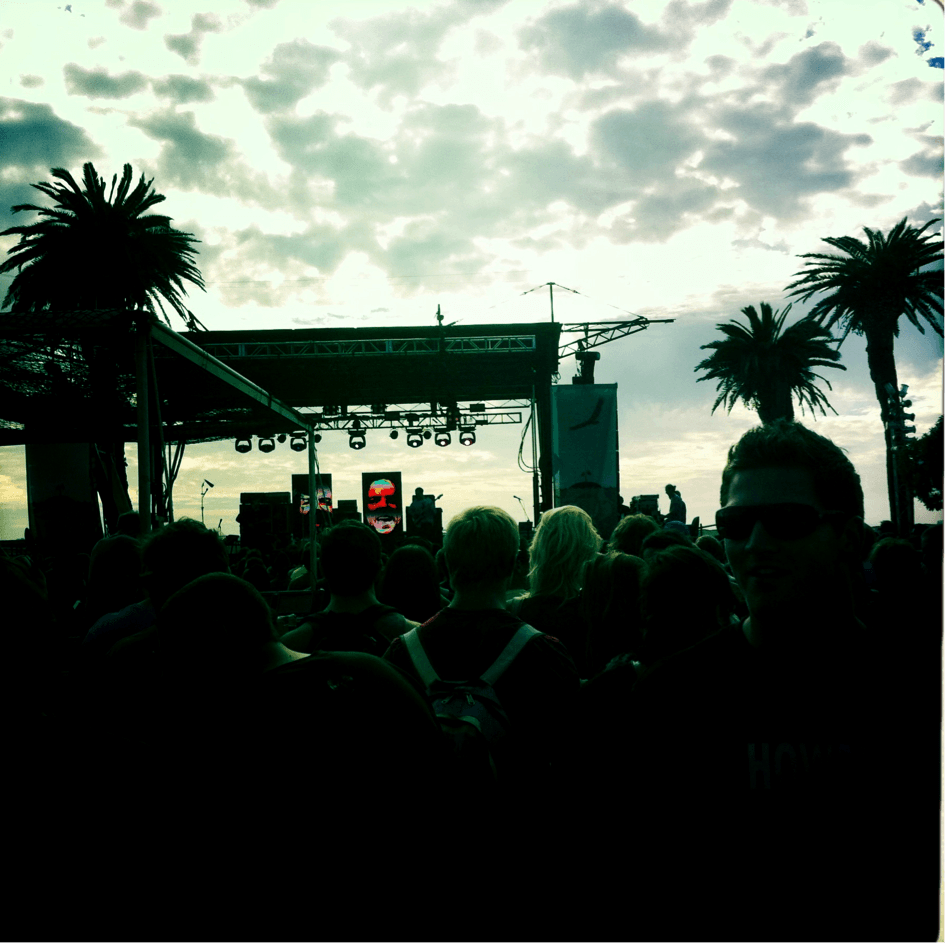 In its fifth year, Treasure Island is a smaller music festival, with two stages and a staggered line-up so that only one band is playing at a given time. Eclectic and well curated, the line-up featured a large mix of top-tier national artists and a fun-loving audience. The highlights this year included performances from Cut Copy, Death from the Above 1979, YATCH, Aloe Blacc, and Empire of the Sun.
Bouncing from stage to stage or catching the dramatic panorama of the city's waterfront atop the Ferris wheel, festival-goers enjoyed the music and atmosphere, reminiscent of San Francisco in the hippie era.
The renowned 70s look is still omnipresent – bringing lots of long skirts, ponchos, printed tee-shirts, headbands, feathers and braids. The most interesting aspect of the fashion at Treasure Island is the tremendous amount of diversity in everyone's
style and the number of unique, "only at music festival" outfits of all kinds.
Chromeo
Follow the jump to read more!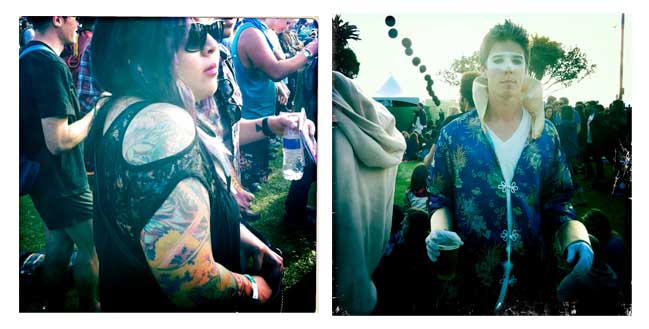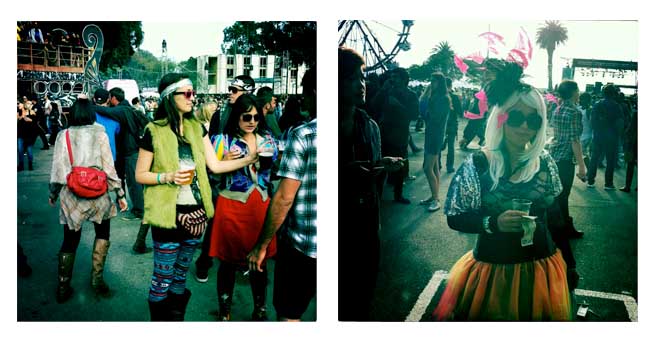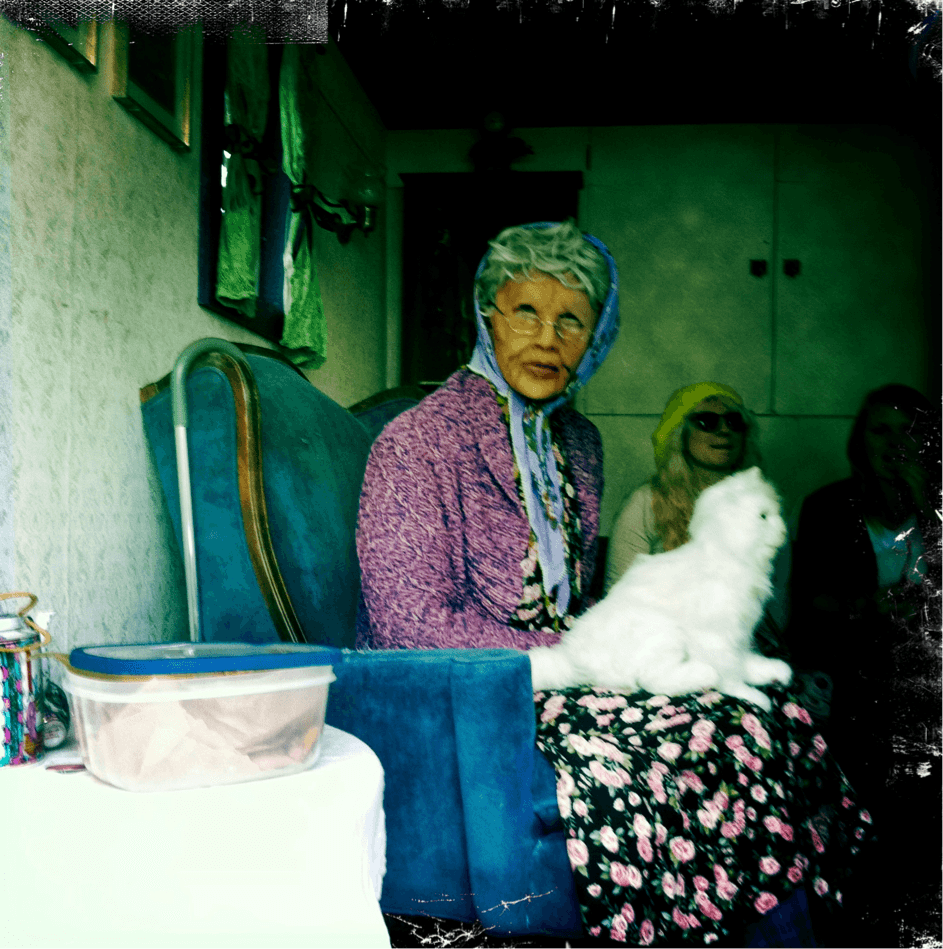 Grandma Mad House
From the silent disco dance-floor (Silent Frisco) to the interactive art installations, through the "Grandma Mad House", people walked around or sat on the grass with eccentric make-up, vivid color tights, beautiful patterns and fabric combinations.
Like the Occupy Wall Street protesters, whose outfits will soon appear in the fashion scene and influence the future trends, the festivalgoers' clothes are a great inspiration. Well-known music festivals like Treasure Island definitely remain among the most inspiring spots in terms of style, brimming with outstanding ideas and amazing creativity.
Written By: Pauline Giraut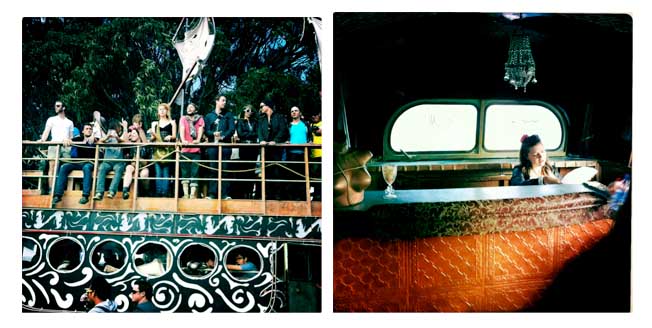 Aboard the Pirate Ship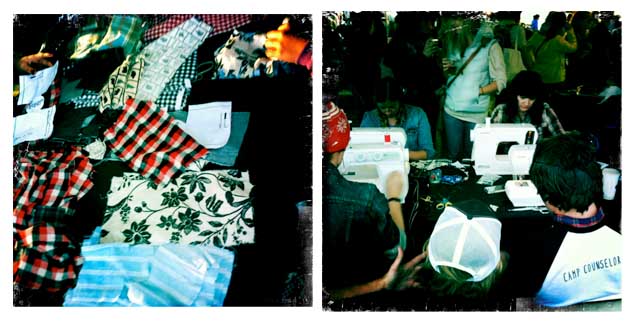 Sewing Beer Cuzzis at the Arts and Crafts Workshop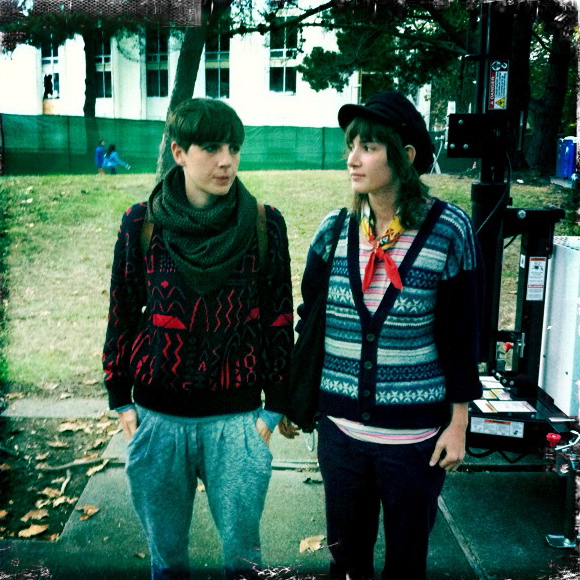 Fashionable Friends