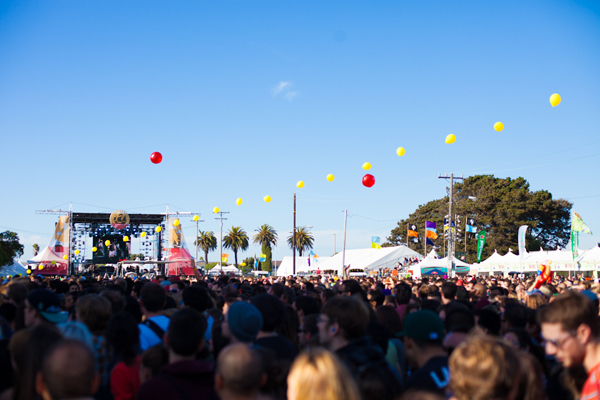 Treasure Island Music Festival. Photo by Anna-Alexia Basile. 
We're still trying to recover from the Treasure Island Music Festival that took over San Francisco this past weekend. Two full days filled with amazing music, tons of sunshine, ferris wheel rides, and more – no wonder we're exhausted. But it was totally worth it to get a chance to see the stellar line-up of artists that partook in the fest this year. Saturday's highlights included our girl Grimes who had an amazing set, complete with two back-up musicians wearing iridescent veils, and Toro y Moi whose synth-pop sounds set the perfect tone against the gorgeous San Francisco skyline. Later in the day, notable sets included Australian duo The Presets who played to a massive crowd on the main stage and SBTRKT, who – though his set was cut short – had the crowd going wild for the duration of his performance.
On Sunday, the line-up had a decidedly more laid back feel, featuring a host of indie and rock bands. Some of our favorites were Wild Belle, Youth Lagoon, and Best Coast. But it was Sunday's headliners, M83 and The XX, who really stole the show. M83's live show was bursting with energy and had everyone at the festival dancing. And The XX, though they put on a much mellower performance, sounded unbelievably beautiful. They are one of those rare acts that actually sound better live. They closed the festival on a high note, and left us wanting more.
Treasure Island never ceases to impress us, and we're already looking forward to next year! Follow the jump for more photos by Anna-Alexia Basile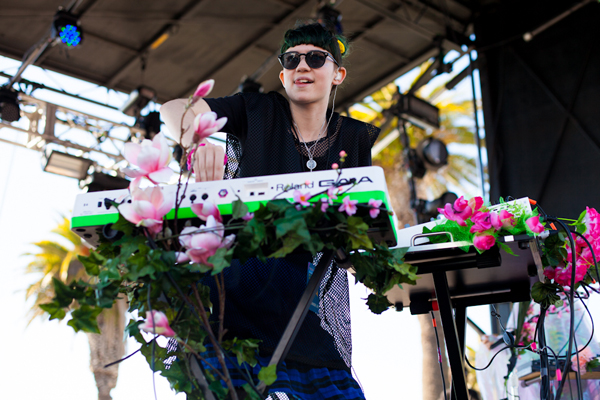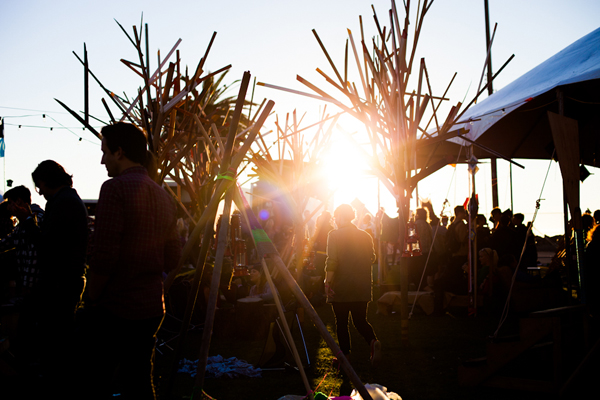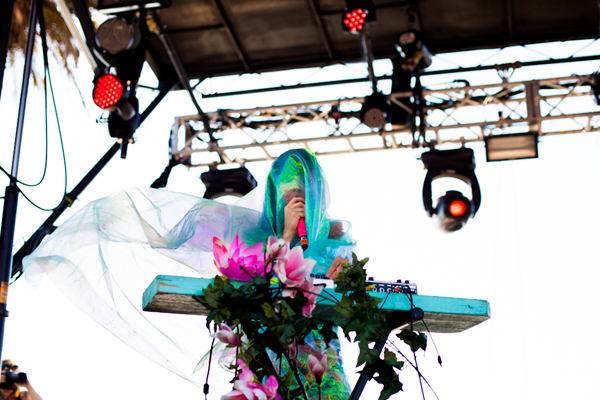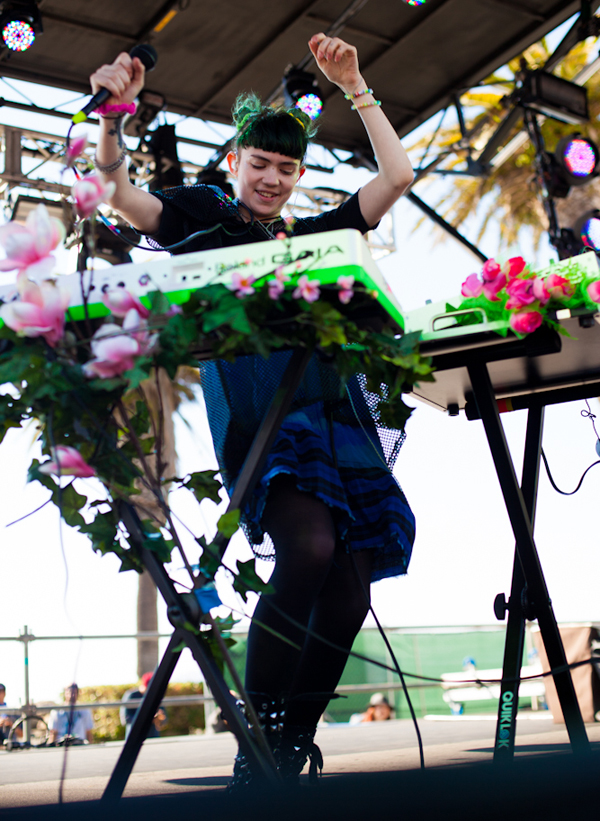 Grimes.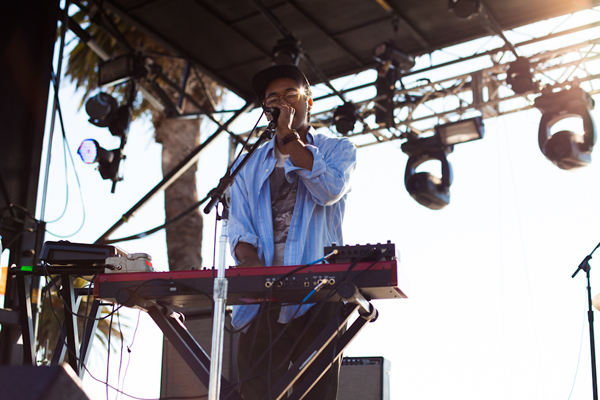 Toro y Moi.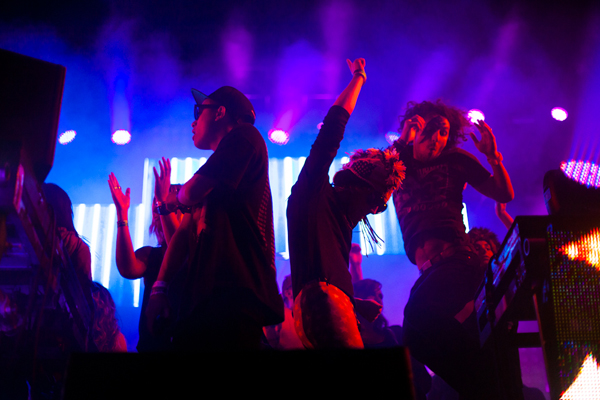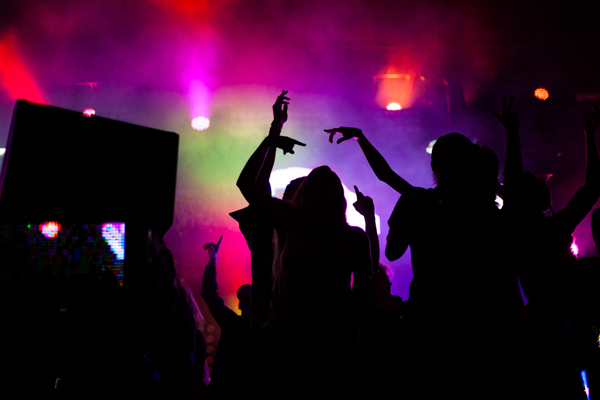 Fans take the stage at Girl Talk.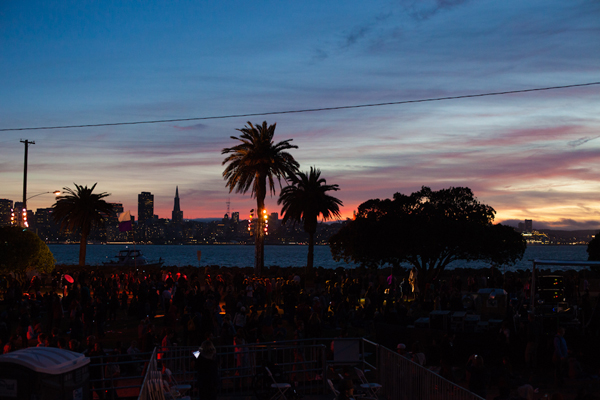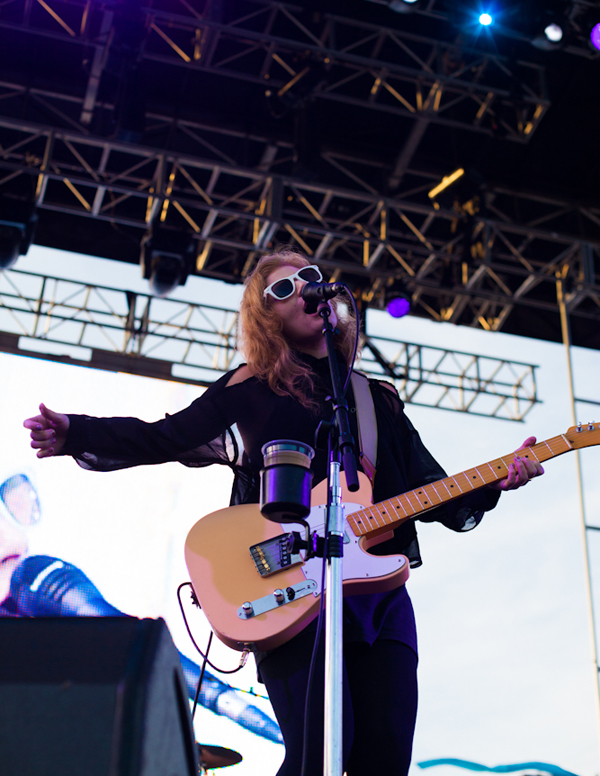 Best Coast.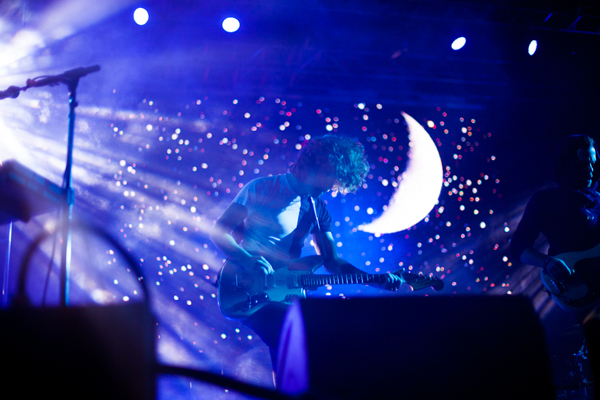 Pure magic at M83.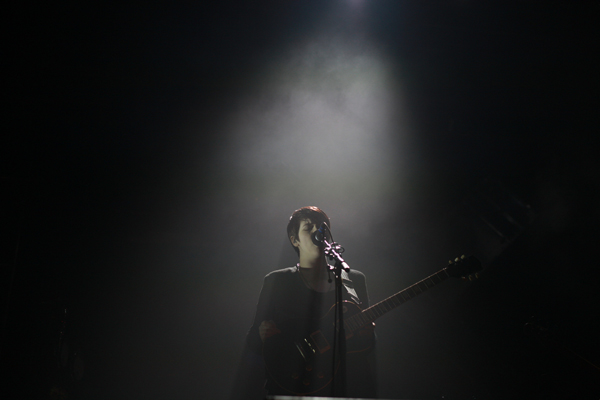 Romi of The XX.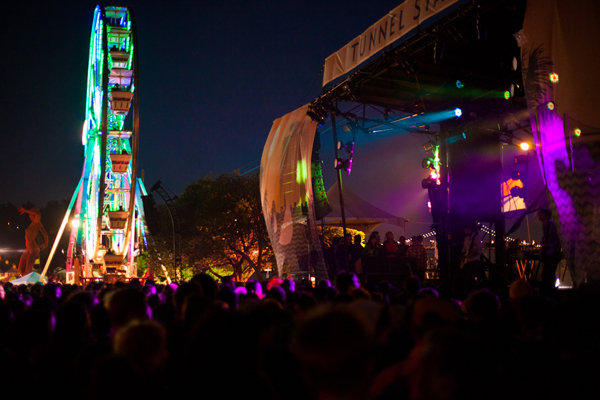 All photos by Anna-Alexia Basile.