Students in FSH 350 Private Label Product Development and FSH 637 Product Sourcing and Assortment got a chance to square off their experiences at Academy of Art University School of Fashion Trade Fair, a first collaborative experiment between merchandising courses.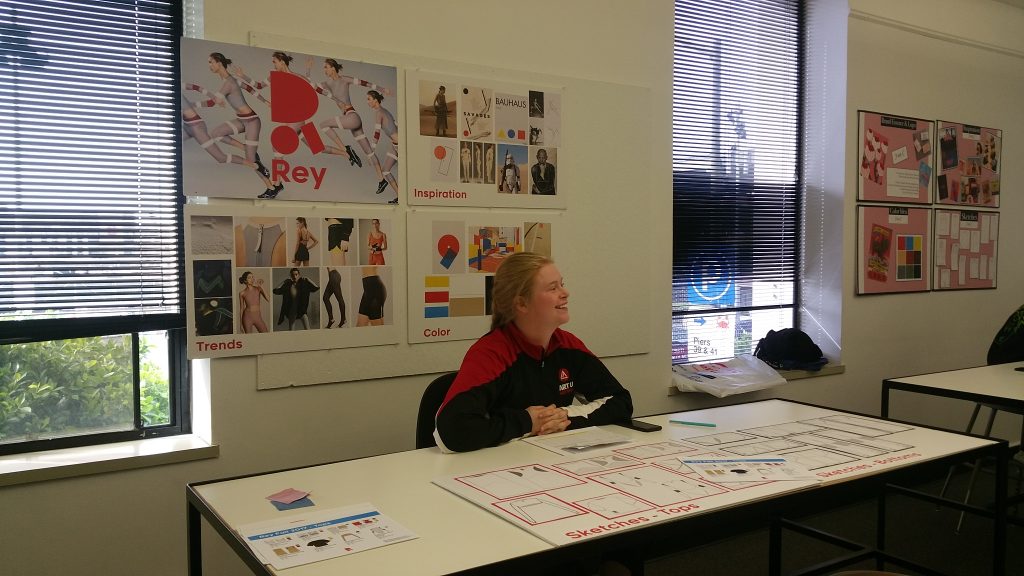 Instructor John Sun, who brought his experience at Levi Strauss to the Academy to teach FSH 350 Private Label Product Development, FSH 450 Entrepreneurship in Fashion and FSH 649 Strategic Brand Management, reflected on how the idea first emerged:
It came about during conversations with Sharon Murphy (Graduate Director of Fashion Merchandising) to figure out logistics for a field trip to the CALA Apparel Mart at Fort Mason. We've always tried to give students as much of real industry skills and experience as possible. This seemed a natural fit. I thought students had done a very good job creating their "brands" and it would be interesting if we had "buyers" come visit to evaluate final projects.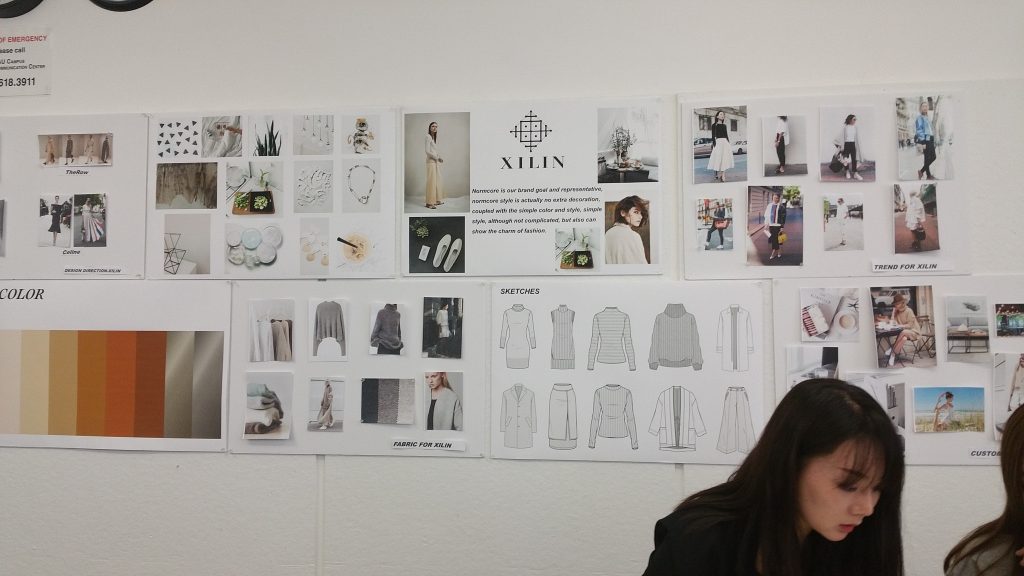 Since students didn't have actual garment samples, their branded vendor booths displayed sketches, fabrics, mood and color boards along with line sheets and order forms. The set up used standard expo categories: womenswear, menswear, active wear, children's wear, accessories, etc. Both classes were well-prepared to ask each other serious questions and negotiate their deals.
Sharon Murphy added, "Students in my class were doing research on smaller retailers to see what products might fit in and how to source them. A lot of them were interested in something local, 'representing' stores such as Voyager on Valencia Street, Steven Alan, Acrimony or Rand Statler."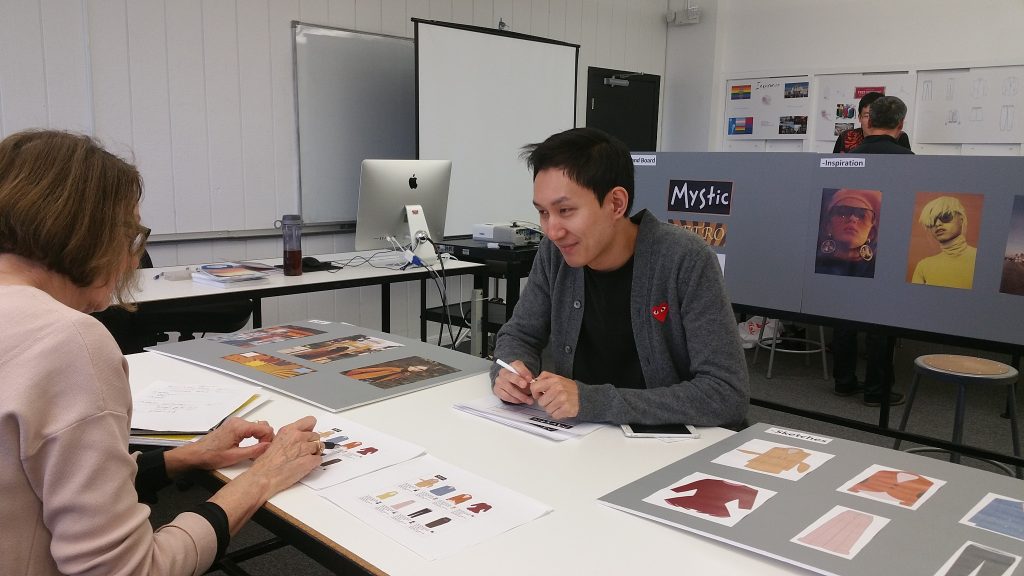 Some participants had multiple orders while others were not as successful. This gave instructors and students an opportunity to discuss what could have been done better. John Sun says, "In some cases, their prices were either too high or too low or their product category was wrong. It was fun and exhausting at the same time. Overall I think the students learned a lot about working a trade show." Sharon Murphy concurred that instructors hope to continue with this format and improve it in the future.