In the late '90s, you may (or may not) remember Tori Spelling as a fashion and cultural touchstone due to her role as Donna Martin on the prime time drama of privileged teens Beverly Hills 90210.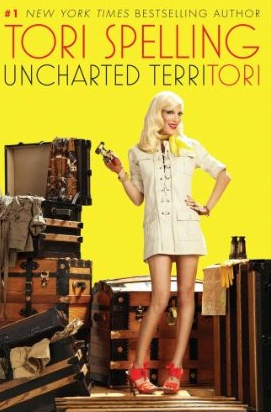 Now, Tori has maintained the spotlight with a reality show, a clothing line for children called Little Maven, a jewelry line for the Home Shopping Network (ask merchandising instructor Hersha about that — she knows all about it) and three books; her latest is titled "uncharted terriTORI".
The book picks up from where she left off in her last book. She basically talks about her life — but she says that this one is much deeper.
""When I was writing the book, my life was going down a different path," says Tori in a recent phone interview. "It was during the time when I was reconciling with my mother — it started writing itself."
In the cleverly titled book, she talks about everything from her relationship with her husband, Dean to Twitter stalking to the paparazzi. She's very open about everything. With us, we wanted her to be open with her fashion regrets from 90210.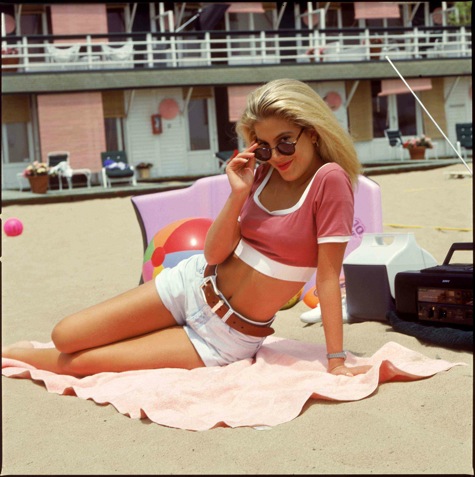 Tori in her 90210 days
"There were so many of them!" she laughs. "But what we wore was really cool — for that time. I could understand why some of those things we wore came back in style — but things like belly shirts and exposed midriffs should never come back. I was obsessed with daisies and sunflowers — that was pretty horrible."
Tori Spelling will be in San Francisco signing copies of her book at Books Inc. on 2251 Chestnut Street this Saturday, July 24 at 7 p.m.