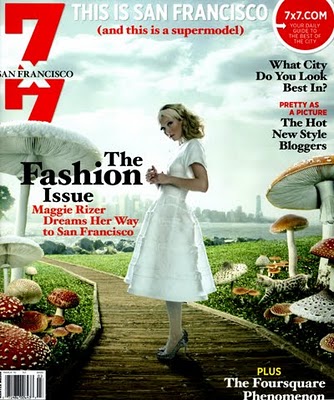 Attention San Francisco-based Fashion Journalism students (or anyone else who might be interested): The SF lifestyle publication 7×7 Magazine is looking for interns for Fall 2010.
Candidates must be students (either on summer break or currently enrolled in classes; graduated seniors do not count) and must be available to work 2-3 full days each week. The program will start in September and end in December.
If interested, submit a resume and 3 writing samples to 7×7 Assistant Editor Allison McCarthy (amccarthy@hartlemedia.com) no later than August 1. Please no cover letters. Duties will include everything from fact checking and researching to story writing. Job responsibilities will be discussed in detail if chosen for an interview.
7×7 Magazine [Official Website]