This semester, two interns come to the Public Relations Office at the School of Fashion by way of the styling program. Richard Kenwright and Sydney Koehler are both in the process of earning BFAs in styling, and each has approached the internship with fresh eyes and enthusiasm.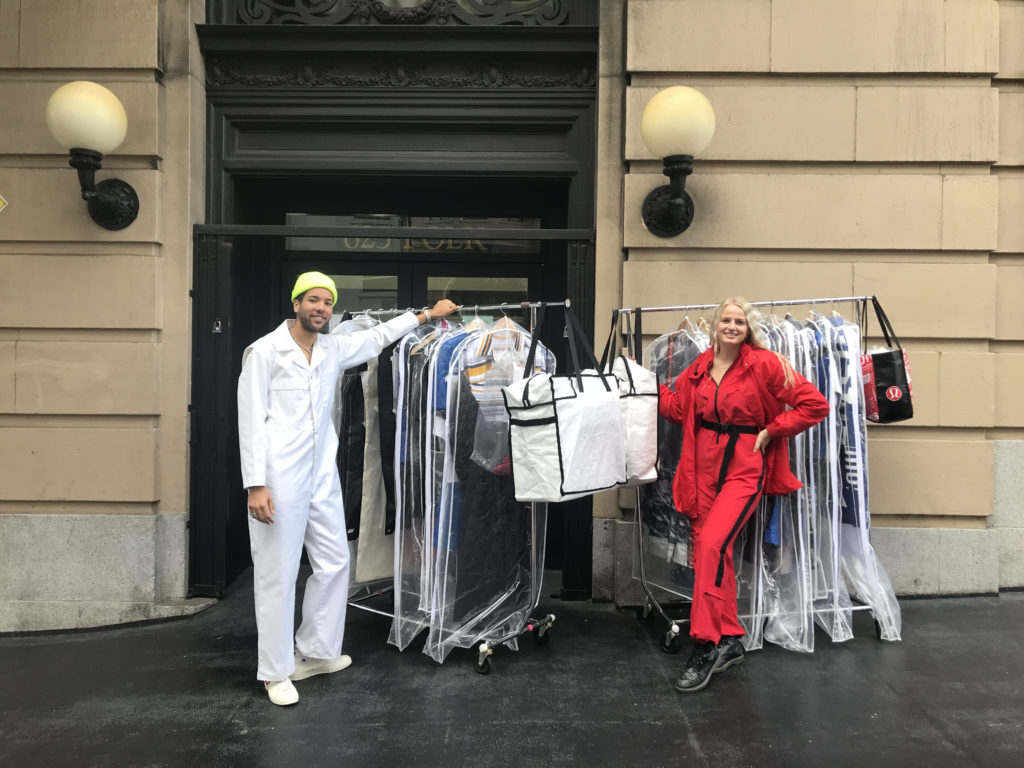 From the Beginning
Both Koehler and Kenwright came to styling toward the end of their high school careers. Koehler, an Arizona native whose style is youthful, fresh and vivacious, found styling by chance. "I wasn't really sure what I wanted to do with fashion in the beginning. I just knew I was really drawn to it. That was my favorite part of the day — getting dressed," she said. "I never thought styling was a major, yet the Academy was the only school that popped up with an accredited four-year bachelor's degree in the U.S. I also went for volleyball because they have a volleyball team."
Kenwright came into the field in a similar manner. "A lot of the time, I was getting consulted by my friends and family," he said. "They would ask me, 'What should I wear?' What inspires me about it was the creativity and the ability to convey a feeling or an overall aesthetic with a look."
Taking the Chance to Gain a New Perspective
At first glance, public relations may not seem to be the first choice of an internship for a styling major, however, both Kenwright and Koehler saw the advantages. "I really wanted to do an internship," Koehler said. "I was keeping my eyes open, and a couple of people I knew had interned in the PR Office. I was really drawn to learning other aspects of the fashion industry, especially more on the business side."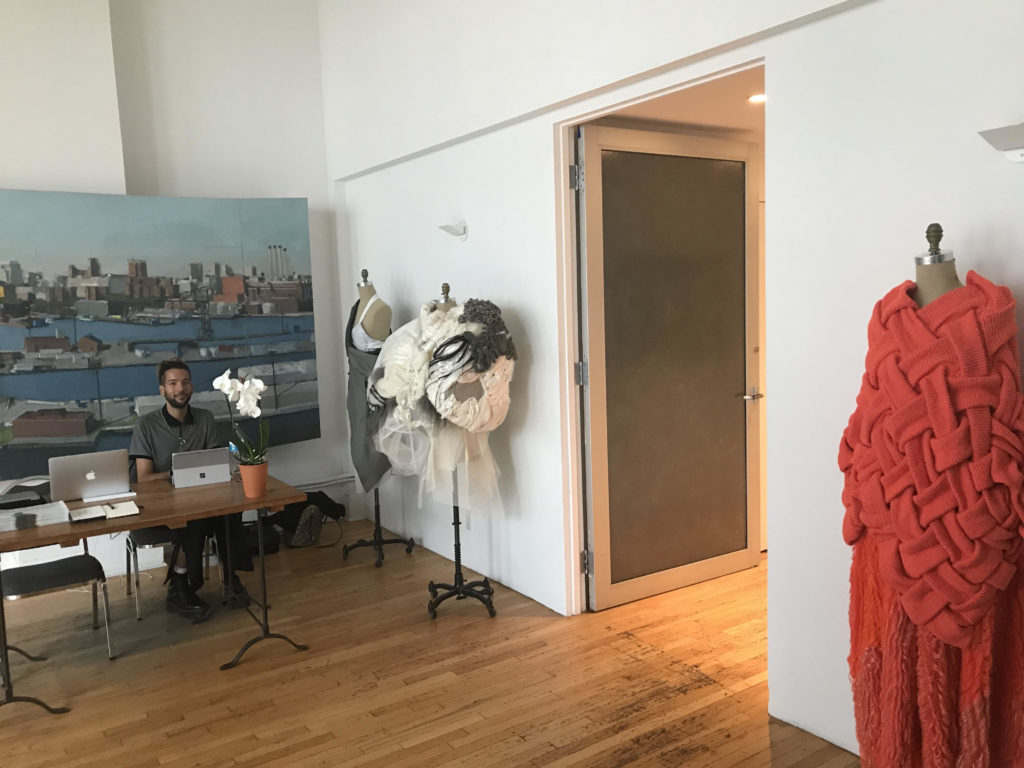 The business side of fashion was also appealing to Kenwright, an outgoing person who brings a sense of fun to each task. "I was really excited about gaining a 'back-of-house' perspective on the fashion industry and that's exactly what I've been learning — how to communicate with brands and how I can market myself as a stylist," he said. While the styling curriculum includes information on marketing, Kenwright says that what he has learned through his internship is much more comprehensive. He is not only learning what appeals to brands and potential future employers but is also building relationships within the industry.
Styling on their Own
Through their work in the PR Office, Kenwright and Koehler were approached to style a fundraising fashion show for St. Ignatius College Preparatory in San Francisco, featuring collections of School of Fashion senior designers. They, along with Effie Goh, produced and styled the show from beginning to end, and both spoke highly of the experience. "There were moments where there would be a quick change and the girl was not ready, which really makes you think critically," Kenwright said. "You have to take it piece by piece and not get stressed that everything's not right. We were able to see the girls walk, and that was really magical."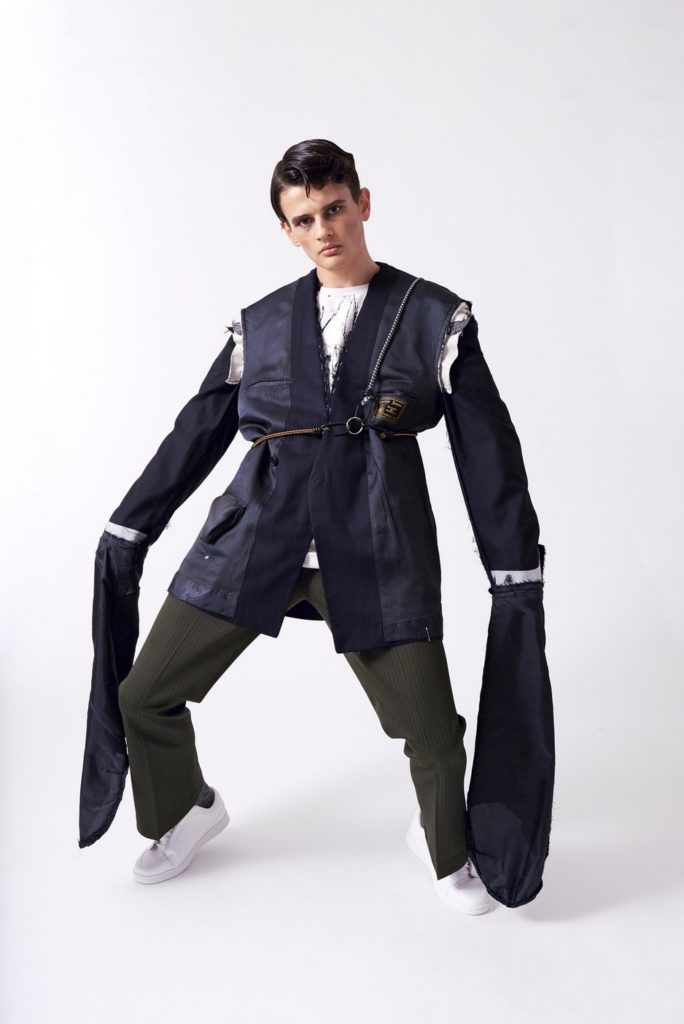 The two were also able to assist backstage at the Academy of Art University fashion show and showroom at New York Fashion Week in September. As a stylist, Koehler understands the design process and how designers draw inspiration from the world around them, and through this internship, she has become more familiar with the fashion design process from start to finish. When asked what surprises her most about what she's learned, she said, "It's interesting how unique all of the designers are. The amount of time and conceptualizing they put into projects aren't even similar, so something that really stood out was how so many people have the same interest and they all create so many different pieces."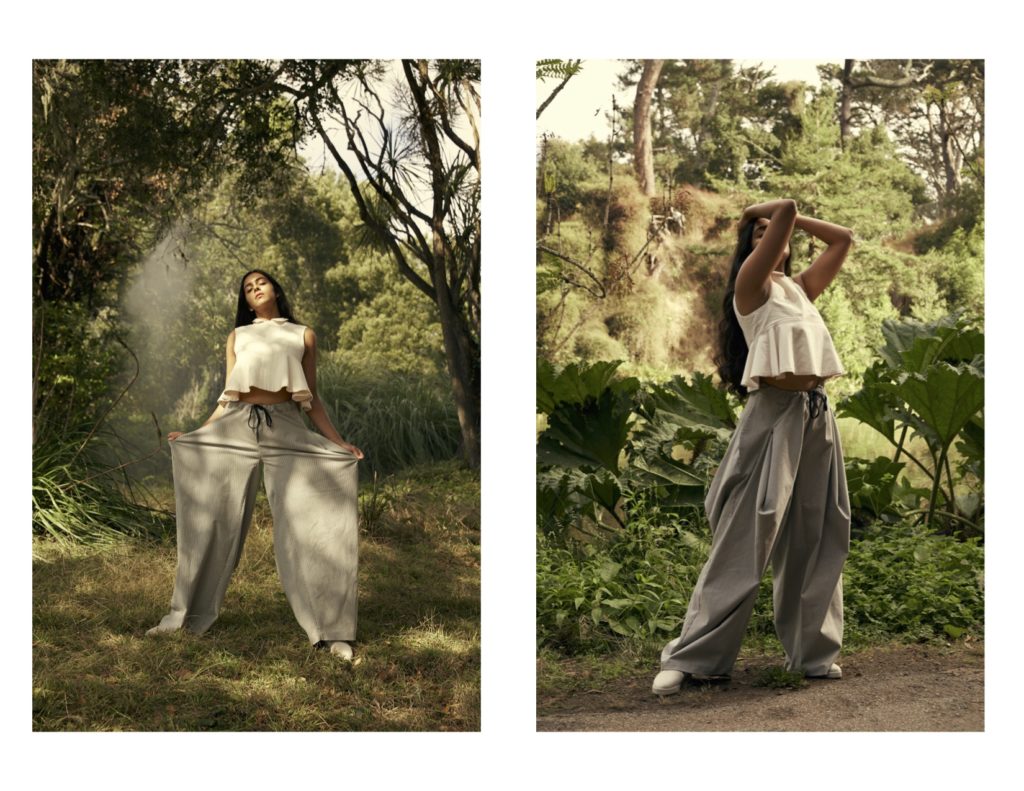 Forward Thinking
While both Koehler and Kenwright have found the PR internship to be beneficial, they are headed in different directions. Koehler, as a former volleyball player, is interested in merging her two passions with a career styling athletes. "I think that would be so cool to work with the newly drafted athletes — getting them custom suits for draft day or all of their press conferences," she said. "There is a certain dress code with NBA players and football players and many of them are into how they look and are always trying to look the best and top each other. I would love to be a part of that. I've always felt the disconnect with people who think that just because you're athletic means you can't be fashionable. You see an athlete who has a muscular body, you generalize them as an athlete. To mix the two worlds, since I'm into both, would be interesting to me."
Kenwright wants to bring his clean-yet-edgy sense of style to a fashion magazine. "I really want to work for a magazine that appeals to a younger demographic," he says. "I want to do something that has more edge and more narrative. I want to shoot for the stars; I'm also open to working for a smaller company and building up my repertoire."
Words by Alaina Brandenburger, MA Fashion Journalism