"Today at Apple" event brings together recent School of Fashion graduates to talk about their inspirations and challenges in the run-up to New York Fashion Week.
Andrea Dennon-Owens couldn't resist going up to touch Vivid Yunan Ma's garment on display, to see with her own eyes how the M.F.A. knitwear design alumna from Academy of Art University's School of Fashion (FSH) made an entire look—sweater and skirt—just out of yarn.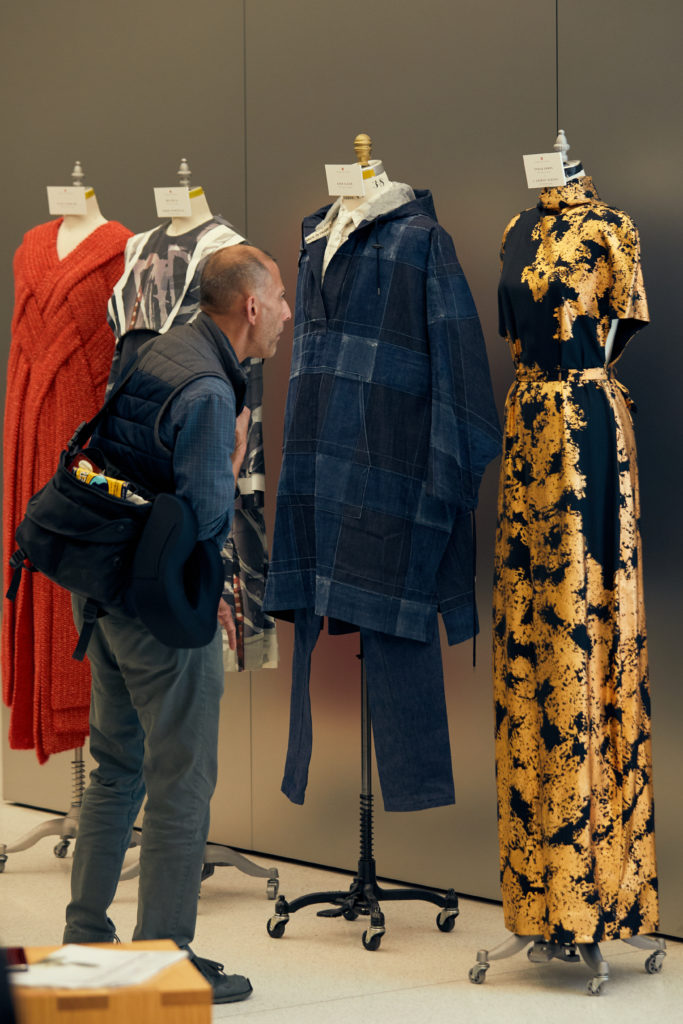 "My grandmother taught me how to knit," said the Marin resident, admiring the woven layers of the top. "I know how long it takes and how precise you have to be even for the simplest clothes. What [Ma] did here just kind of blows my mind." 
Dennon-Owens was among the crowd of 150 people at the Apple Union Square flagship store on Nov. 12, where FSH was the subject for that evening's "Today at Apple" series. Moderated by FSH Director Gary Miller and FSH Graduate Director Jayne Foster, Ma was part of a diverse panel of recent grads to discuss the creative process behind their New York Fashion Week collections. 
Joined by Eden Slezin (M.F.A. fashion design), Mario Chinchilla and J. Iglesias Church (both B.F.A. textile design majors) as well as Ma, the conversation covered the inspirations, development, and challenges of putting together an NYFW-worthy collection in a span of weeks.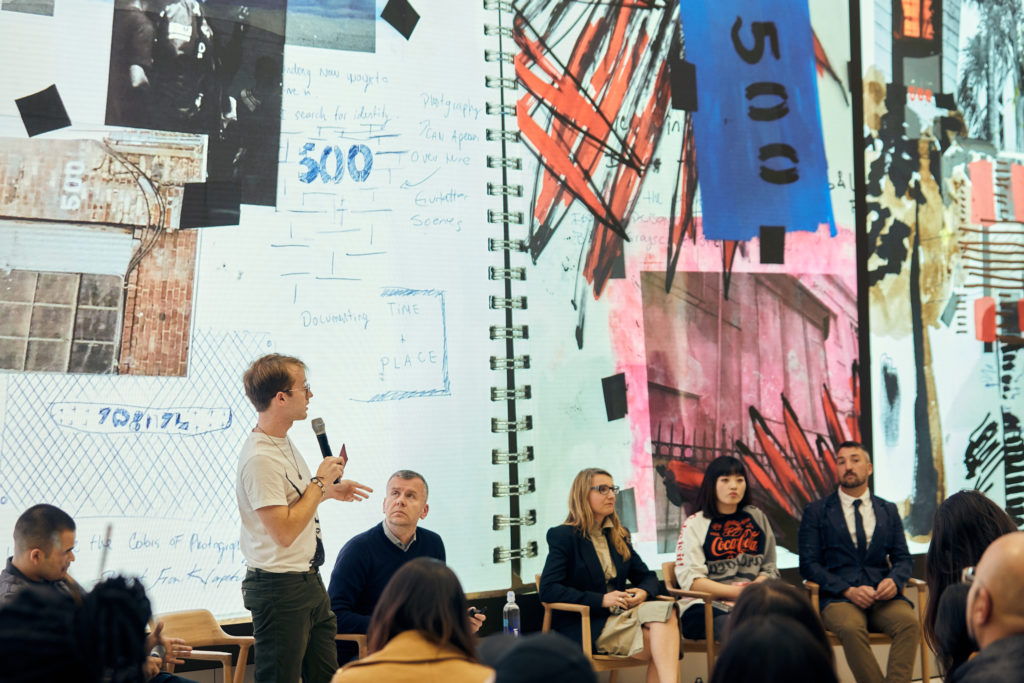 As store employees passed out iPads and Apple Pencils for audience members to try making their own textile designs with the Procreate app, Chinchilla talked about how his Dogpatch-inspired film photography turned into 10 looks from 10 different designers. Iglesias, inspired by Hugo McCloud's metal-based paintings, heat-pressed silver, and gold foils and flakes onto black fabric for his collection. "[McCloud] would create these textures from these expensive materials, through torching, things like that. And I took that as inspiration but I also wanted it to be more wearable where you can see the textures in his paintings in a garment," Iglesias told the crowd.
Slezin came from a working-class family, was in the U.S. Marine Corps for six years before pursuing fashion and his collection directly reflects his life. He used vintage military denim, pieces of his old uniforms along with sustainable, organic fabrics and recycled bike tires from his job at a sporting goods store. In contrast, Ma's collection was inspired by worn teddy bears. "The arm is falling off, the hair is falling off, but you see this kind of love behind them because they were loved by their owners," said Ma. "I was inspired by this emotional, very intimate mood. I wanted to develop a collection that was close to my background and my childhood."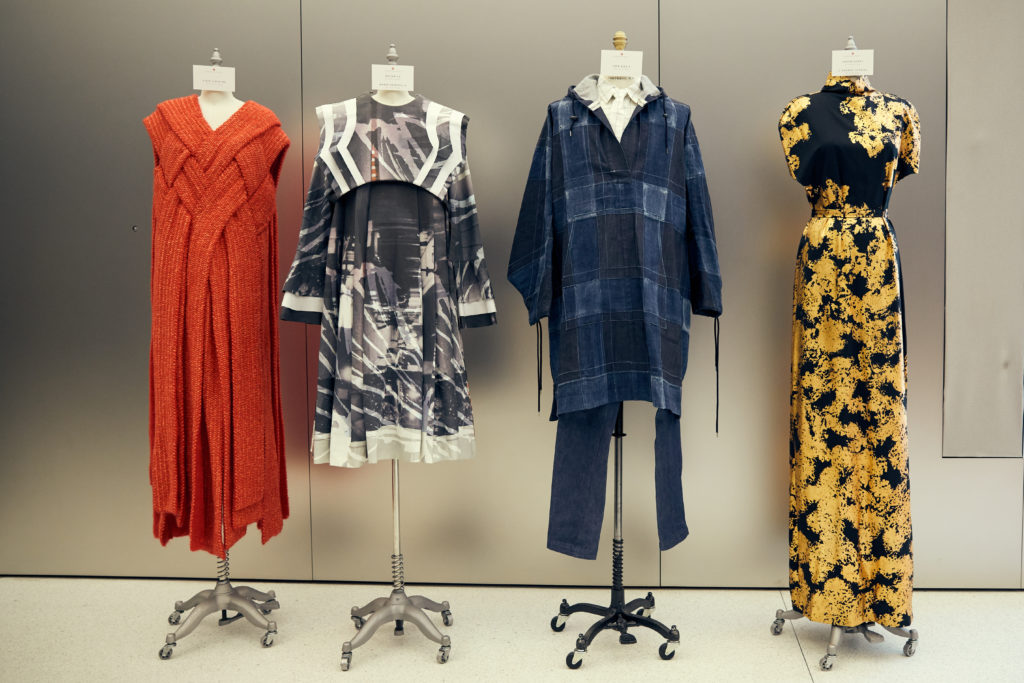 Per an online press release, the "Today at Apple" program is a global initiative to launch educational sessions with highly-trained team members, prominent artists, and educators to "educate and inspire the communities we serve." Miller hopes that this initial collaboration is the first of many to come in the near future.
"I think it's a really good opportunity, it's a brilliant thing and we can do more with it," said Miller. "People from Apple have been really supportive, they're easy to work with and they just made it a nice experience."
The event closed with a brief Q&A session but many audience members—a mix of FSH instructors, students, friends, and other guests—hung around to see the garments up close and speak one-on-one with the designers, looking for further elaboration on their techniques and concepts or advice to current FSH students chipping away at their own thesis collections. 
"I think it's really good to hear a different perspective from the students," Miller said. "I think that just having them here and being able to share their start-to-end story, which is interesting. I think it's good for people who don't really know what we do. I think that's part of what I think these events are about and to share, it's a little glimpse into what we do."
Words by Nina Tabios, Reporter for Academy Art U News