Now that Fall 2010 shows are over, I'll recap some of the interesting trends that were seen on the runways.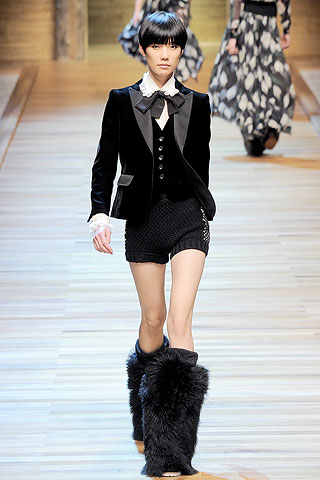 Dolce & Gabbana Fall 2010. Photo credit: Style.com
Feral footwear: Even though it's been nearly two and a half years, it seems that the runways kept Flo Rida's song, "Low" relevant. "Boots with the fur" stomped down the Karl Lagerfeld, Alber Elbaz as well as Dolce and Gabbana runways.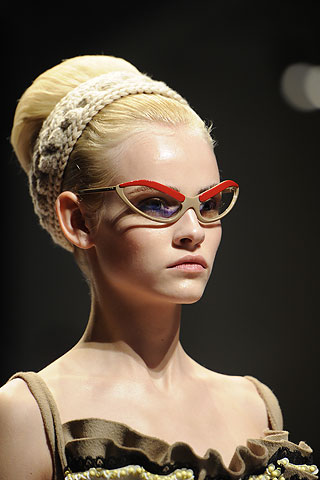 Prada Fall 2010. Photo credit: Style.com
Snazzy specs: I always am a big fan of glasses. The idea of putting on contact lenses scares me. Thankfully Marc Jacobs and Miuccia Prada included spectacles in their Fall 2010 collection. That means it's hot to wear glasses.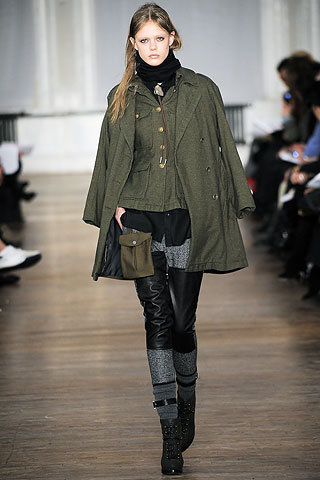 Rag & Bone Fall 2010. Photo credit: Style.com
Going Green: Lots of green hues were seen on the Fall 2010 shows – a military moss green, to be exact.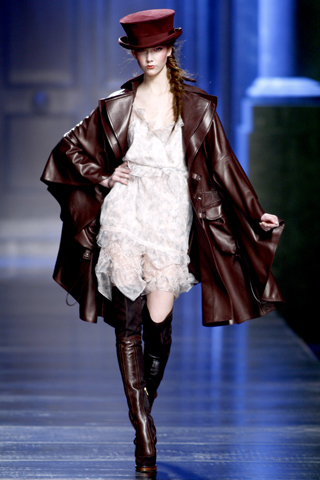 Karlie Kloss opened Christian Dior Fall 2010. Photo credit: Style.com
American Girls: Karlie Kloss, Jacquelyn Jablonski, and Lindsey Wixson have two things in common. First, they ruled the Fall 2010 catwalks. Second, they are Americans. Karlie, a St. Louis native, opened forJohn Gallianoand Christian Dior She also closed the Jason Wu show with her signature death stare strut.
The biggest shocker was Jacquelyn, who was born in New Jersey. She walked 74 shows including DKNY– which she opened and closed.
As for Lindsey (Wichita, Kansas native), she's Miuccia's favorite. That definitely guarantees her a great future in the modeling industry. Apparently she didn't walk as many shows (only 22) as Jacquelyn because her agent wants to keep her look fresh. However, she appeared in major shows like Prada, Miu Miu, Versace, among others. Philip (of DIY Time With Philip) mentioned that she looks a lot like the Bride of Chuckie doll with the cheeks and the bee stung tiny lips.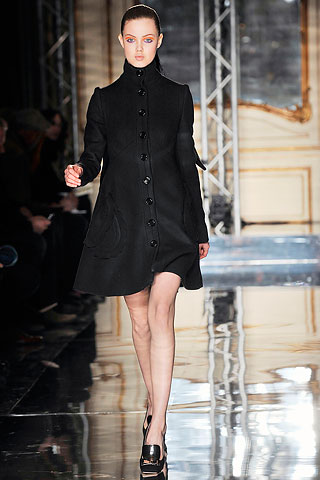 Lindsey Wixson walks Prada Fall 2010. Photo credit: Style.com
Any other trends that caught your eyes?
Written by: Harry Go
For more of "The World According to Harry," click here.