Global Action Through Fashion invites you to attend the First Bay Area Ethical Fashion Night at The Hub SoMa in San Francisco on Thursday April 8 from 6-10 p.m. to mingle, munch, sip, and learn about Ethical Fashion in the Bay Area and beyond.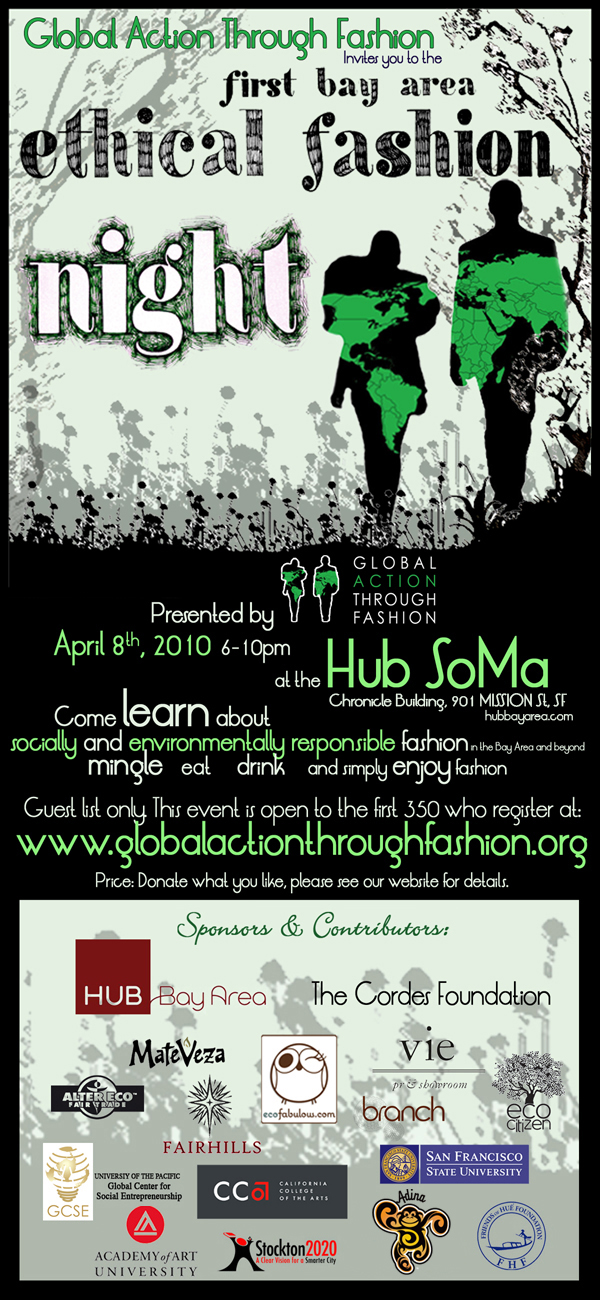 A little bit about Global Action Through Fashion: They are a non-profit organization founded with the vision to create a more equitable and sustainable world through the promotion of socially and environmentally responsible fashion. We aim to do this by organizing educational and networking events in the Bay Area, creating a platform for actors to collaborate and empower the fashion industry with the tools it needs to implement responsible best practices.
We firmly believe that the world's biggest social problems, from poverty to environmental degradation, have feasible solutions within our reach. We strive to bring these solutions to a reality by promoting the socially and environmentally responsible fashion movement, empowering consumers to be conscious actors in making our world a better place.
To register and learn more about the event click here.