Anna Wintour, the Editor in Chief of American Vogue, turned 61 on November 3, 2010.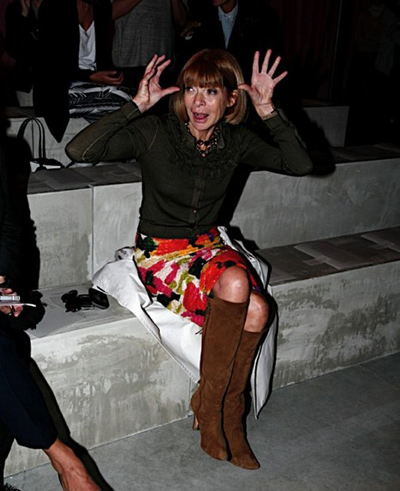 "I think my father really decided for me that I should work in fashion," said Wintour in The September Issue. The popular fashion documentary has almost everything you need to know about Wintour. Her father arranged her first job for her. What a lucky little girl. She worked for Biba boutique — one of the most influential fashion houses in the '60s and '70s. Philip Washington wrote about how Wintour worked for Viva Magazine — a '70s softcore porn publication for women — in the Fall 2010 issue of 180 Magazine. Wintour went from Biba to softcore porn to being fired from Harper's Bazaar to firing many women (and arguably some gay men) at American Vogue. She transformed from a semi-emo teen girl to a sunglasses-wearing editrix. There is no doubt this Scorpio lady has made herself one of the most powerful women today. Wintour had made some remarkable quotes in past. Let's have a look.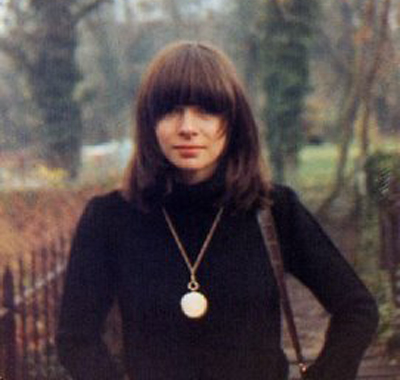 She once said at the Teen Vogue annual Fashion University: "I worked for American Harper's Bazaar — they fired me. I recommend that you all get fired, it's a great learning experience." I honestly cannot tell if Anna Wintour was being funny, sarcastic or if she was telling the truth? Or was it a "ha-ha, I got the last laugh" to Harper's Bazaar?
Follow the jump to read more.
"Jeans and T shirts can be equally fashionable as an Oscar de la Renta ball gown," said Anna when asked about what is fashionable on a Barbara Walters special. I actually used this quote for my text messages ringtone alert before it annoyed me. Anna proved that she stands by her aesthetic from the first day she started at Vogue until today. She put Michaela Bercu in a $50 pair of jeans and a $10,000 T shirt by Christian Lacroix on the November 1988 Vogue cover. The cover was quite a new thing in 1988 because it was of an unknown model and it was shot outdoors in a mix of affordable and high fashion clothes.
If only Wintour was as much of a risk-taker now as she was back then…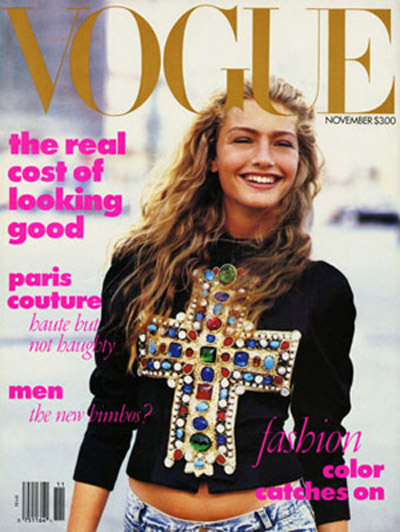 With a reported salary of $2 million a year, I cannot think of what to give Wintour for her 61st birthday. After thinking a lot about it, I think I know the perfect gift for Anna Wintour: retirement. While I do not see her ever retiring, she deserves a nice retirement. However, with Sally Singer moving to T Magazine, there isn't anyone that could replace Wintour.
Maybe the movie is true. Maybe she is going to remove everyone that will damage her position. (Watch out, Tim Gunn!)
Happy Birthday, Anna! We love you!
Written by: Harry Go
Click here for more of "The World According to Harry"