First Lady Michelle Obama and President Barack Obama visited Indonesia this week. As a good Indonesian, I feel the need to blog about their visit.
Michelle Obama has been such an inspiration. She is pushing boundaries of what to expect from a First Lady. Since the day she wore Jason Wu's dress for the inauguration, Michelle has been a fashion risk-taker. She does not just circulate the expected Chanel suits — she would appear in Dries Van Noten skirt on one occasion and a J. Crew sweater on another.
Michelle loves wearing bold colors and prints. Some of her favorite designers are Peter Som, Diane von Furstenberg, Thakoon and Moschino. She proves that a stylish woman is someone who knows what works best for her figure and someone who dresses appropriate for the occasion.
For instance, when Michelle and Barack toured Istiqlal Mosque in Jakarta, Indonesia she was wearing a Prova headscarf and a lime-green pantsuit by Harlem designer Stephen Burrows. She wore a headscarf that way to replicate how Muslim women dress. It was such a great way of her to be respectful to a new place and still keep her own style.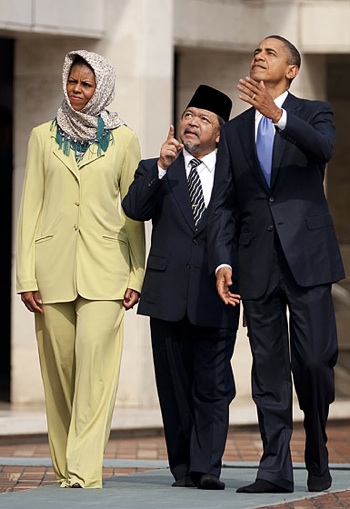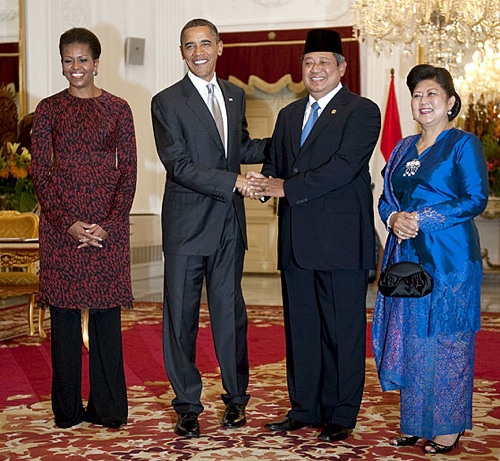 Notice on the picture above how Michelle was wearing a tunic and trousers. Tunic is a big thing in Muslim dressing. Michelle (or her stylist, if that matters) chose a print tunic that works well with her complexion and style. This is what I meant when I said Michelle Obama dresses appropriately for each occasion but still stays true to her personal style. Follow the jump to seem some of my  favorite looks from the most fashionable First Lady in the world right now.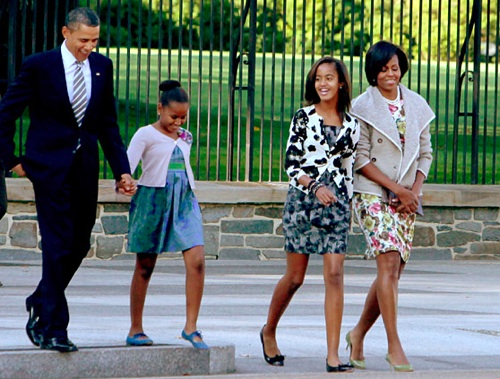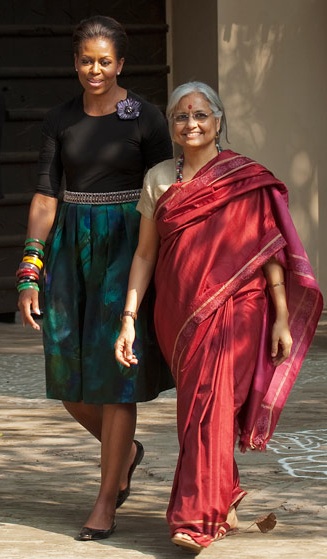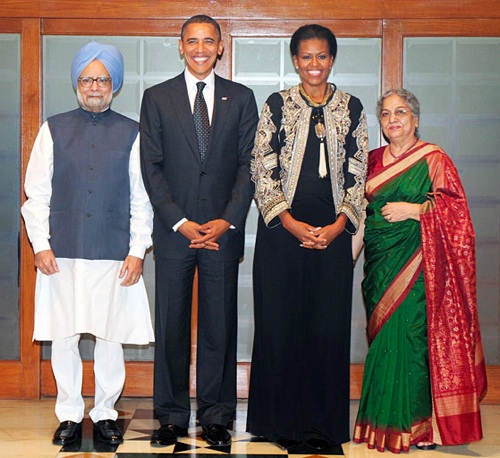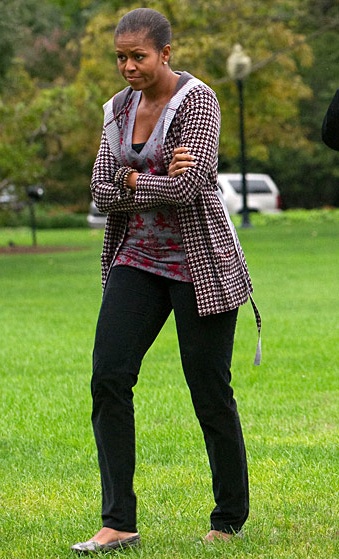 It is always said that "behind a successful man there is a woman." Now, Barack is no doubt a good-looking man, but Michelle is taking over the focal point of the images. Perhaps behind every successfully dressed woman there is a man (or a good stylist?)
Written by: Harry Go
Click here for more of "The World According to Harry"