You may have noticed something new on Fashion School Daily: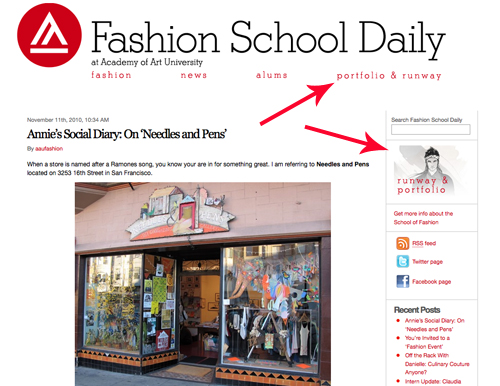 We are excited to announce our new Portfolio & Runway feature! By clicking on the links, you will be taken to a gallery of student work and of our past runway shows from San Francisco and New York Fashion Week.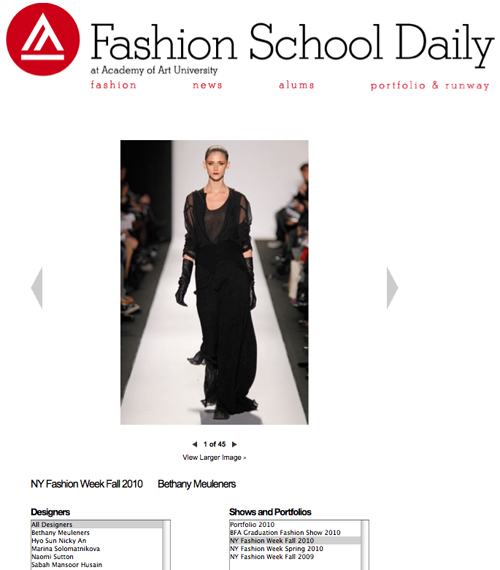 Click around and take a look at the gallery. It's quite fancy.