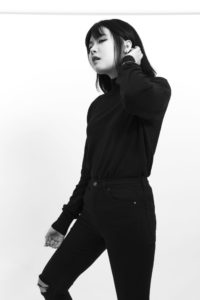 Waking up every day at sunrise, Jiru Jia's dad would go out into nature and take pictures of colorful birds in their pristine natural environment. Surrounded by a wide range of green and pink plants, the birds stood out with their oversize wings and elaborate movements. Each image captured a particular bird with its vibrant feathers entirely on display. Jia recalls how, upon waking up in the morning, her dad would approach her, filled with excitement, and show her the unique art he captured. During that time, Jia didn't suspect that the birds would come to play a role in her fashion creations. Years later, her dad's photographs became the primary guideline in Jia's graduation collection, made from asymmetrical denim that offers a distinct look from every angle.
The collection, lacking a defined pattern, in the beginning, was created with different textures that the B.F.A. fashion design student built from scratch. The process included cutting, sewing and weaving different textured denim to produce a unique fabric that would convey the streetwear vibe Jia was looking to achieve. The result is a series of looks that might be all denim, yet do not look like it from afar. On the fabric, birds were drawn by hand, using a bleach pen; a very thoughtful and coordinated process, considering denim doesn't allow tracing due to its thickness. The bleached bird motif became the centerpiece of a shred-detailed dress and a denim top with tie detail and shredded denim pants.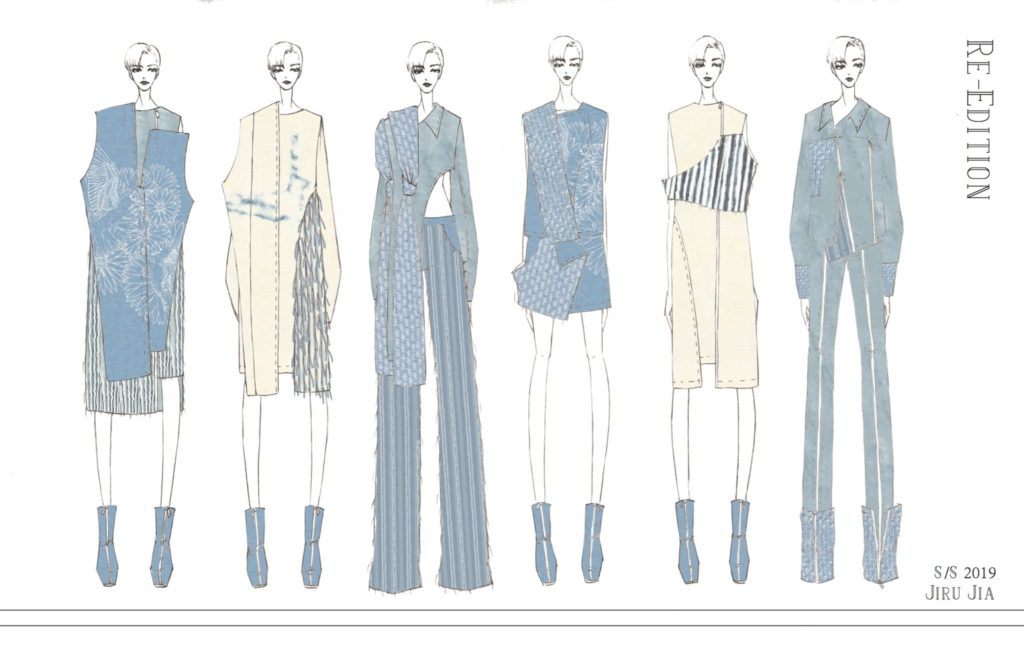 The lines and silhouettes represent the chaos of natural beauty, while the asymmetrical forms reference denim patterns. From pockets to vests and jackets, the silhouettes are a representation of vintage patterns upgraded with new cuts and put together in different ways to offer a different take, a sense of surprise elevating their appeal. Jia's collection unites compelling remembrance and fond emotions with innovative fabric manipulation that is as moving and freeing as those birds in motion.
Follow Jiru Jia on Instagram: @vivianjjr
Words by Camila Encomendero, BA Fashion Journalism