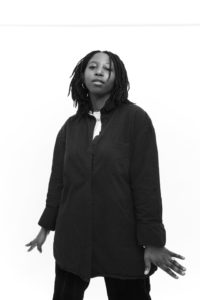 Growing up with Muslim roots and celebrating Ramadan, B.F.A. fashion design student Omotoyosi Olajoku took the topic of a dissected cow and gave it a fashion lens. When thinking about any form of dissection, fashion probably isn't the first thing that comes to mind. Olajoku, however, used it an inspiration on her way to a very wearable collection.
Selecting inspiration for a collection is usually incredibly stressful for a designer.
Olajoku wanted to change that. "I feel like there's so much pressure when choosing an inspiration, so I wanted to do something random and unexpected and turn it into something beautiful," she said.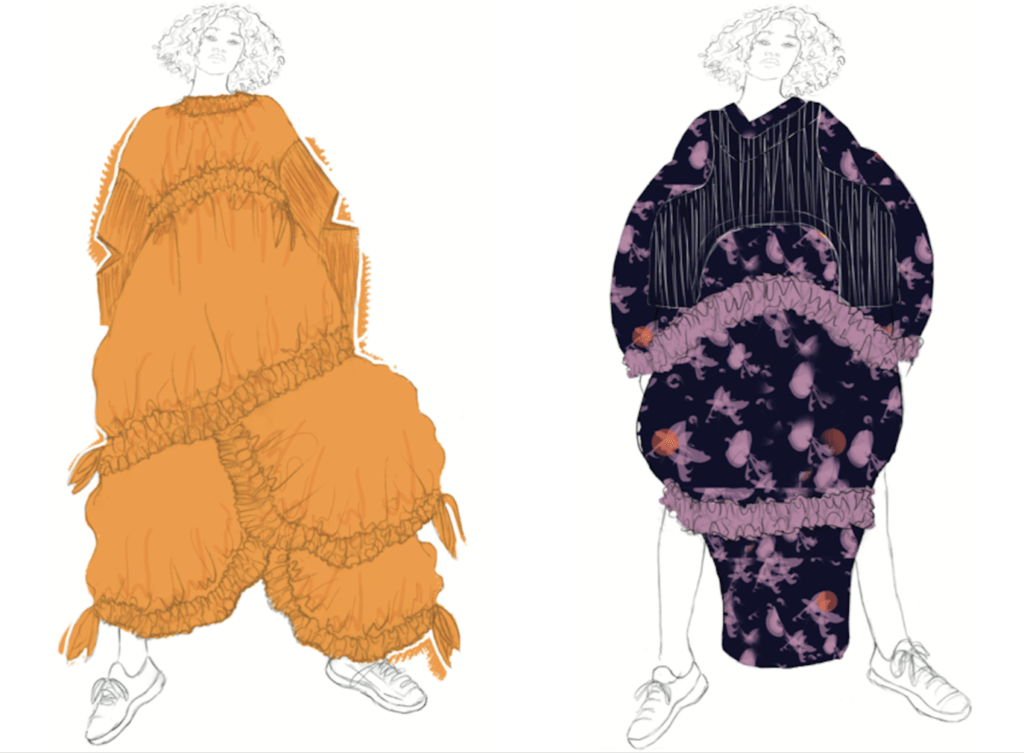 Showcasing her ideas of femininity and womanhood, Olajoku decided to take inspiration from contouring a cow, the same way you'd contour your face with makeup to give it a fresh glow. As a result, the clothes look like a modern-day version of a butcher's apron.
Olajoku chose to work with taffeta fabric, because of its playfulness and ability to create volume. The sound taffeta makes when it moves down the runway – a word called "scroop" – ties in with her concept of something random and unexpected.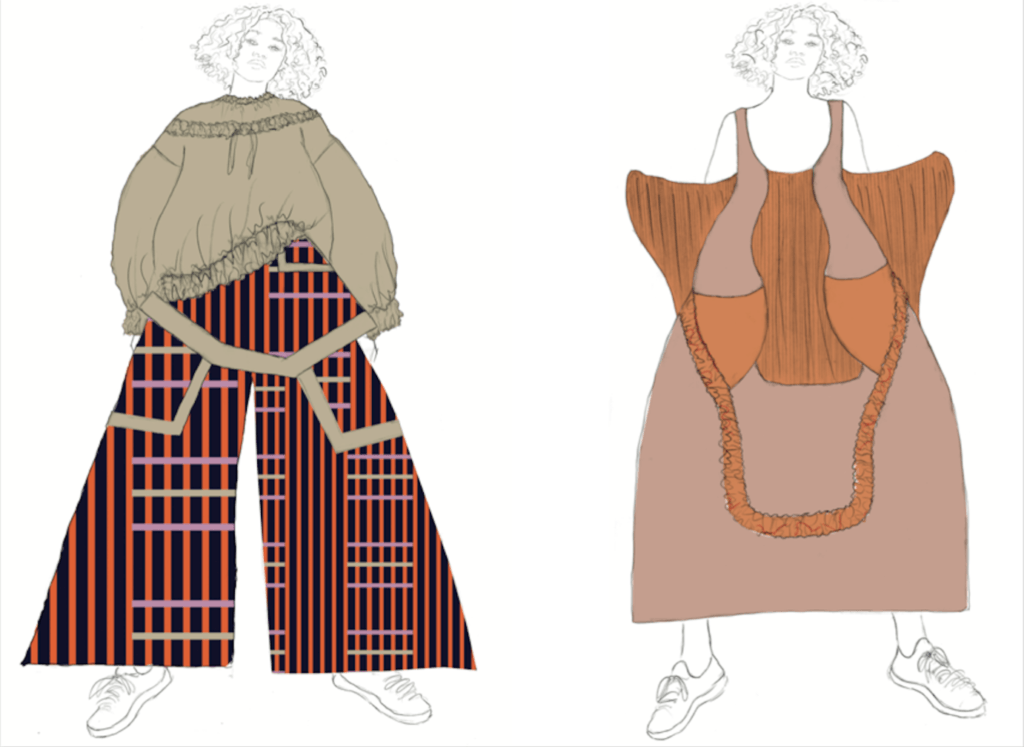 The garment inspiration came mainly from ribs and fat of the cow, the pretty pinks and reds that give it an obscure feminine touch. This idea gave Olajoku room to play around and have fun with her collection, thinking of how adding color and feminine flower designs would play out. She started with taking ideas from the labels on meat packaging at the grocery stores and transforming those into the entire color story for her collection. This twist gives the audience a different perspective, and a collection to remember.
Words by Madison Ahmani, BA Fashion Journalism