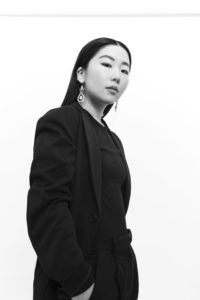 Born in South Korea but raised in Papua New Guinea, So Hyun An has a unique hybrid identity. The combination of these two unrelated and vastly different cultures had culminated in her unique senior thesis collection. "I'm trying to explore my roots as well as embrace where I grew up because that's what shaped me," she said.
Her collection combines the traditional dressings of Papua New Guinea with the traditional Korean hanbok dress. Feathers are a prominent feature of the collection, inspired by the traditional headwear of Papua New Guinea. Instead of using store-bought feathers, An decided to hand-make each one, a single feather taking over three hours to craft. She also used deconstructed bilum bags, another item native to Papua New Guinea, as fabric for the garments.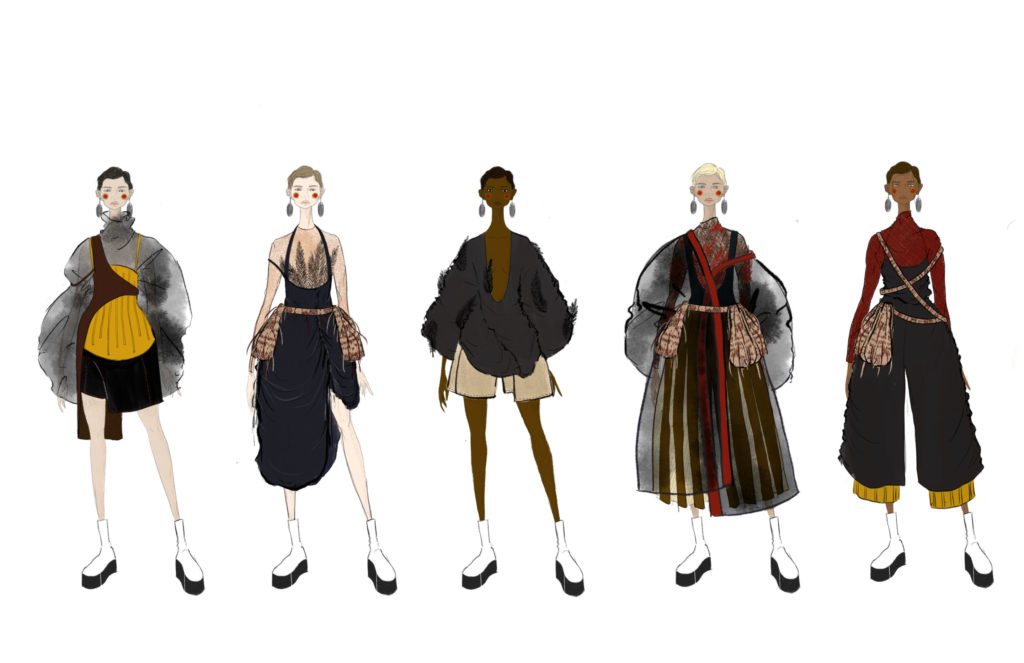 Her collection is a physical manifestation of her multifaceted upbringing. "In the beginning, I was designing garments that were appealing to look at, but I kept finding a lack of content. I was not satisfied," she said. "The first time I really loved my collection was when I put my personal life into it."
She fell in love with how clothing could be used to express an emotion, retaliate when provoked and resist the unfathomable. Her interest in fashion grew into a dream to become a fashion designer, one supported by her parents. "Without their support, I don't think I could have explored as much as I did," she said.
An's collection is for the free-spirited; someone who understands the power of their gender or non-gender and are fearless to live their true identity.
Follow So Hyun An on Instagram: @ansohyun_
Words by Adriana Georgiades, MA Fashion Journalism