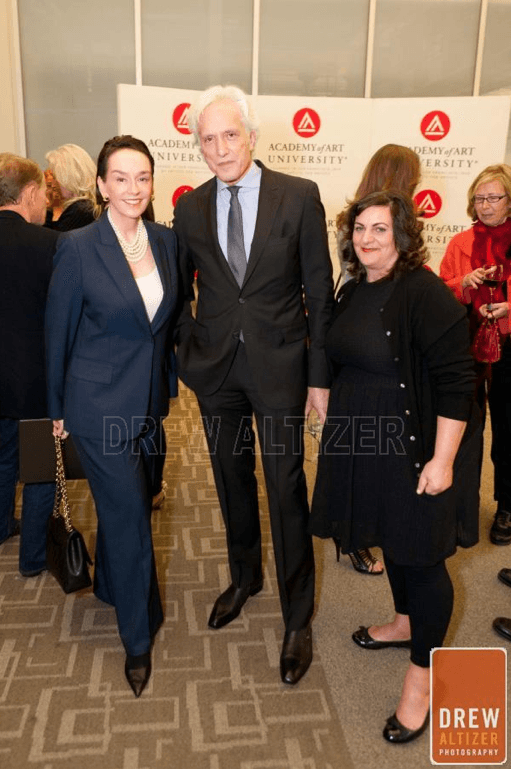 Academy of Art University President Elisa Stephens, Design Icon Award Recipient Dakota Jackson, and School of Interior Architecture & Design Executive Director Laura Blumenfeld
Last night, the School of Interior Architecture and Design hosted their first annual Winter Show. The evening showcased student work and honored famed Interior Architect, Dakota Jackson. Jackson is known for his whimsical yet architectural designs, creating beautiful furniture that reflects true artistry and craftsmanship. Dr. Elisa Stephens presented Jackson with the School's first Design Icon Award, for his commitment to design excellence and innovation throughout his impressive career. "Dakota Jackson's work and unique perspective are a constant inspiration to our students as they prepare for careers in design," said Dr. Stephens.
Executive Director of the School of Interior Architecture and Design, Laura Blumenfeld, was very excited about Jackson's visit, saying, "This will be a wonderful opportunity for our students to learn from one of our industry's most revered design professionals – he really is a design icon." Jackson spoke about the history of furniture design and his career in the industry, offering inspiration to the design students and even quoting Bob Dylan. The evening was absolutely wonderful, and everyone at the Academy of Art University was truly honored to bestow the Design Icon Award upon such a talented and creative individual.
Follow the jump for more photos!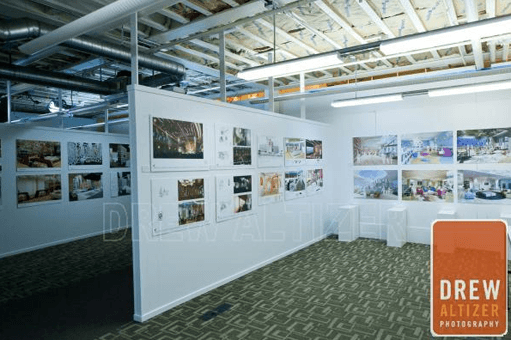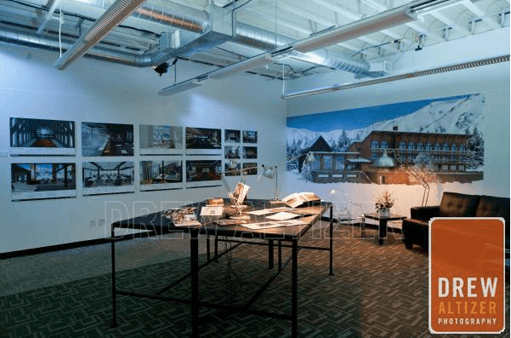 Student work being showcased at the Winter Show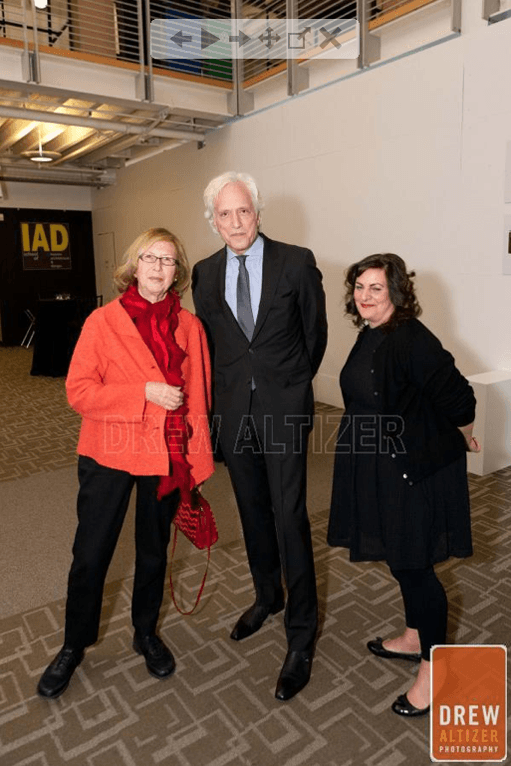 School of Fashion Executive Director Gladys Perint Palmer with Dakota Jackson and Laura Blumenfeld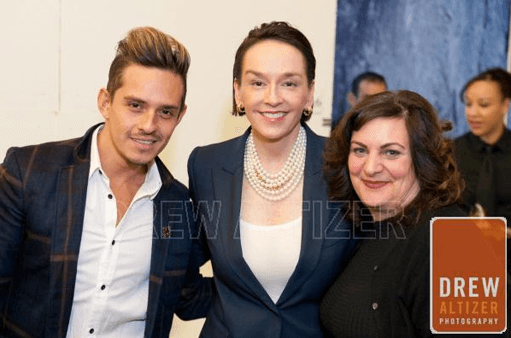 Agustin Sanders from the School of Interior Architecture & Design with Dr. Elisa Stephens and Laura Blumenfeld
Photos Courtesy of Drew Altizer Photography.