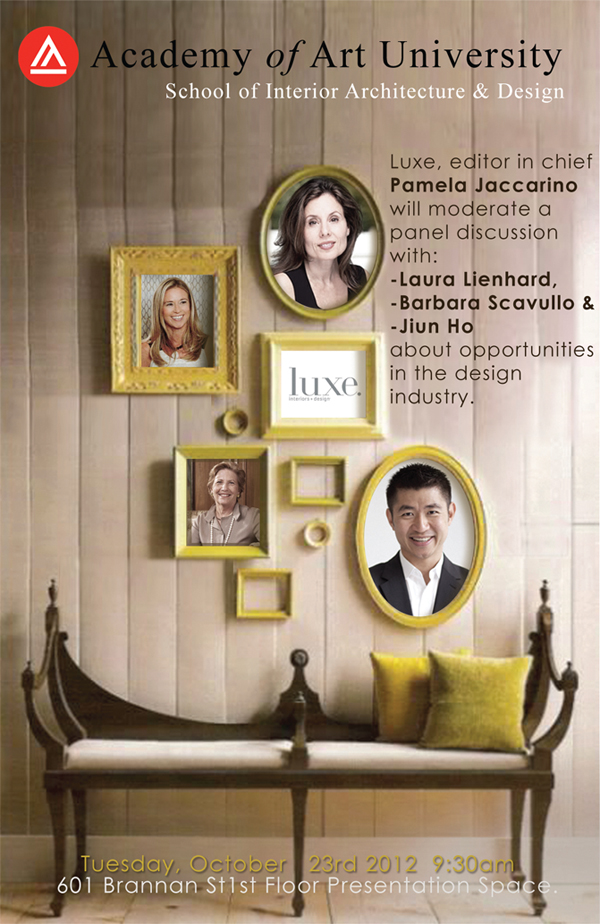 The School of Interior Architecture and Design is hosting a panel discussion moderated by Pamela Jaccarino, editor-in-chief of Luxe magazine, with special guests Laura Lienhard, Barbara Scavullo, and Jiun Ho who will be sharing their experiences and giving tips on breaking into the industry. Laura Lienhard is a textile designer, so we thought some of you might be interested in hearing what she has to say!
WHEN: Tuesday, October 23rd at 9:30 AM
WHERE: 601 Brannan Street – 1st Floor Presentation Area
For more Events, click here.