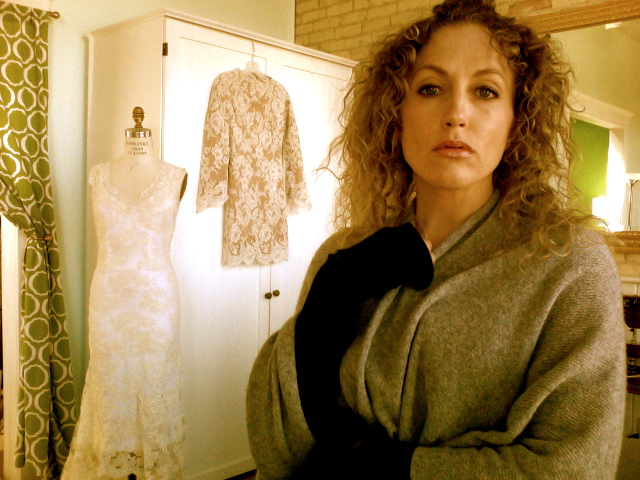 Name: Ali Hoxsie Frankhouse
Where do you live? Traverse City, Michigan
What is your area of study?
I am working towards my MFA in Fashion Merchandising. I currently have my BFA in Fashion Design from Otis College of Art and Design in Los Angeles
What is your current occupation?
Besides being a fulltime student I am a custom wedding gown designer
If you were to die and come back as [a fashion icon], who would it be?
Wow there are so many, Jane Birkin, Bianca Jagger, Joan Baez, Jackie Kennedy but ultimately I think I would have to say Debbie Harry.
Follow the jump to read more!
What is your most treasured possession?
Probably my wedding ring.
Who are your favorite [fashion] writers?
Honestly I don't have a favorite writer; I just read whatever catches my attention. I love WWD and read many different fashion blogs, but I don't follow anyone on a regular basis.
Which talent would you most like to have?
I have always wanted to learn how to surf, and also be an amazing fashion illustrator.
Which [items in your closet] do you most use?
Probably my running clothes and anything that is comfortable enough to sit in for long periods of time at the computer. I don't go out much while in school so I don't get a chance to wear all my fun clothes that often.
What is the quality you most like in [yourself]?
Determination
What do you consider your greatest achievement?
I don't feel that I have one great achievement. I think that every day and every year I grow as a person, become wiser, learn from my mistakes and try to be a better person. That feels like achievement to me, when I can look back on my life and see growth and progress.
For more Proust [Fashion] Questionnaires, click here.