Midterms are here and as much as I'm dreading this difficult week, I'm anticipating my grades. Doing well in your courses makes Spring Break a lot more enjoyable. While everybody is getting ready to travel and relax during this much needed break, I'll be heading to Los Angeles for work under my New York agency.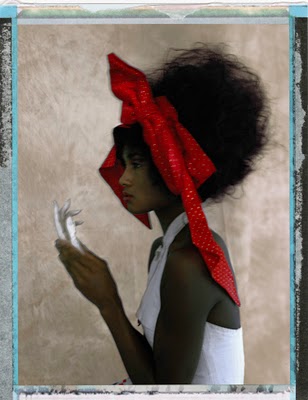 Stephanie Matthews, a Los Angeles-based photographer, will be shooting me and three other models for an editorial spec for Essence and Arise magazine. I was beaming after I got the message from my agent about this opportunity. Anytime I get the chance to shoot with an established photographer who has shot covers and editorials for multiple magazines, I know it's going to end up good.
Stephanie contacted me shortly after my agent did to let me know how excited she is to work with me. It's always nice to work with people who are excited to work with you! During my stay in LA, I will possibly be meeting with a few agencies and clients that work with my San Francisco agency. Who knows? Maybe I'll sign with an agency in LA or better yet – maybe the shoots I am doing will end up in those magazines!
Either way I know I'm going to bring it!
P.S. My images are in from a shoot I did with Rus Anson. I really like them!
Written by: Erin Leeper
Click here to read more of "The Model Life of Erin"