After a pretty busy week of putting together a PowerPoint presentation for Dynamics in Fashion, organizing my textiles kit, and booking a few upcoming shoots, I was contacted by a stylist for Passport Models in San Francisco. She asked me to come to the agency and meet with the women's director to talk about possibly signing.
As you guys all know, I have no direct representation in San Francisco and I have been looking to book more jobs in the Bay Area. LA is wonderful and so is NYC, but the five hour drive and the tiring flight, respectively, can be a bit much. You feel the strain especially when jobs are not as lucrative as they appear. Plus – I live here!
Getting ready for my meeting with the director at Passport was extremely difficult. Deciding whether to wear the traditional model uniform – a white tank and jeans – or something reflecting my own personal style was driving me crazy. After interrogating my husband for 20 minutes, I decided to wear my favorite light-washed ripped jeans from Forever 21 and a Ioose-fitted white tee, complemented with my favorite Michael Kors platforms.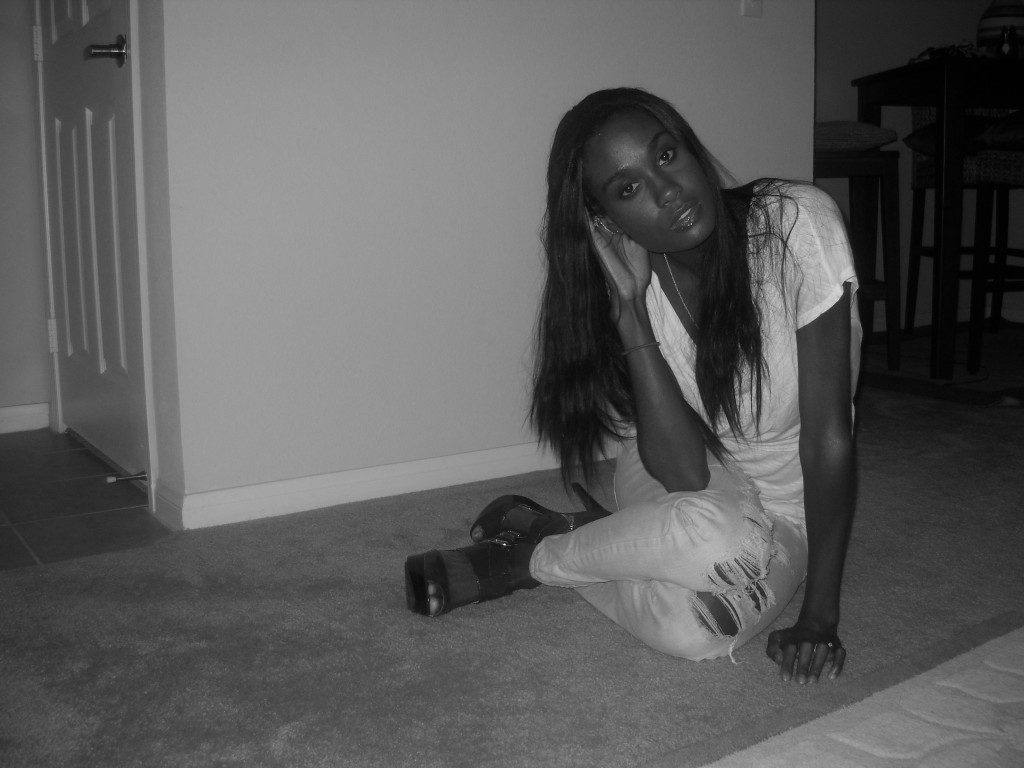 On the way to Market St., I started to get the usual last minute insecurities: Does my skin look okay? Do you think she'll see the small scar on my right cheek? Maybe she will think I don't look 5'10. I know this might sound shallow, but agents can be very picky. You can always tell you're talking to an agent because they are constantly examining you – even in the midst of an enjoyable conversation about a funny episode of The Hills. But to them, this is an opportunity to examine how white your teeth are, how symmetrical your face is, if your skin looks good up close and if your body is proportioned. They can't help themselves. It's their job.
Upon approaching the door to the agency, I started to feel calm – like I have been doing this for a while. I kept thinking "I am who I am." You get to the point where you start to feel like agents or clients can either take it or leave it.
Once inside, Marissa, the women's director asked me to take a seat while she finished up with another model. Her tone was direct and she seemed different than the agents I've worked with in California. After waiting for about ten minutes, I joined her on the couch in her office. She talked about the agency and how long they have been in San Francisco. Marissa is different. She's from Chicago, which explains the direct tone and professional etiquette.
We continued to talk about her vision for me. There wasn't one thing I disagreed with. She liked me with long hair, instead of the commercial curly fro (Thank God!). She believes that all models should treat modeling like their business, which means no free gigs at clubs (which is done so often in SF). Most importantly, she wants to groom a very specific look for my portfolio. Her thoughts on my portfolio were fair. She felt that I needed to step it up and what's great is she has all the tools to do so.
Altogether, I like Marissa. I can see myself working with her long term. She made me feel at ease when she told me to take my time to sign the contract. She also extended the opportunity to shoot with their photographer from NYC, who shoots for Marie Claire. His website is amazing!
After the weekend, I decided to sign with Passport in San Francisco exclusively. I like their direction and I believe that there are great things to come. I'm scheduled to shoot with this amazing photographer later on this month to transform my portfolio. I have faith in this change!
Click here to read more of "The Model Life of Erin"